NATO Chief Reminds Donald Trump: We Were There For The US After 9/11
Congratulating the president-elect, Jens Stoltenberg pointed out that the only time the alliance has invoked its collective defence clause was after the attacks on New York and Washington.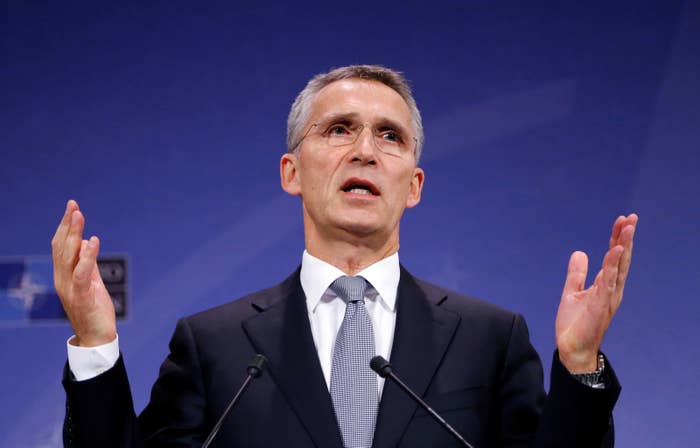 NATO chief Jens Stoltenberg has pointedly reminded US president-elect Donald Trump that the only time the alliance invoked Article 5, its collective defence clause, was in the wake of 9/11.

Responding to a question during a press conference on Wednesday morning as he congratulated Trump on his victory, Stoltenberg said that all allies had made a "solemn", "absolute" and "unconditional" commitment to defend each other. The NATO chief told reporters that this security guarantee was important not only for Europe, but also for the US.
"We have to remember that the only time we have invoked article 5, our collective defence clause, is after an attack on the United States, after 9/11," he said.
He added that thousands of NATO soldiers, also from Europe, had contributed to the efforts of the whole alliance to fight terrorism in Afghanistan, and that NATO continued to provide support to the US-led coalition in Iraq, fighting ISIS and training Iraqi officers.
In July, Trump raised doubts over whether he, as president, would automatically allow US forces to defend Nato members if they came under attack. Asked explicitly by the New York Times, whether the US would come to the aid of Baltic nations that are threatened by Russia, Trump responded: "If they fulfill their obligations to us, the answer is yes."
The US was a founding member of NATO in 1949, and Article 5 of the treaty states that the 28 members agree to automatically come to the aid of any member should they be attacked.

In a pre-prepared statement on Wednesday morning, Stoltenberg said he looked forward to working with the new president. "It is important that the transatlantic bond remains strong and we face a challenging security environment, hybrid warfare, cyber attacks and the threat of terrorism. US leadership is as important as ever.
"Our Alliance has brought together America's closest friends in times of peace and of conflict for almost 70 years. A strong NATO is good for the United States and it is good for Europe. NATO has responded with determination to the new security situation. But we have more work to do. And I look forward to meeting Mr. Trump soon and to welcome him to Brussels for the NATO Summit next year, to discuss the way forward."