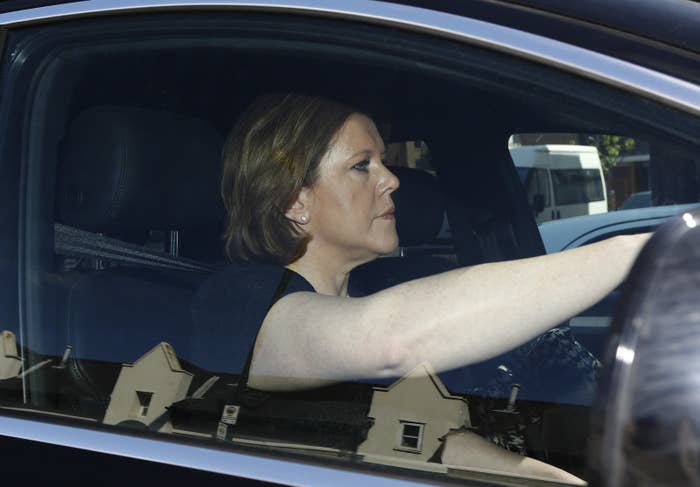 A woman who has a nondisclosure agreement with Tory leadership candidate Dominic Raab has written to one of his most high-profile supporters, Maria Miller, to complain about remarks the Women and Equalities Select Committee chair made to the BBC in an interview this week.

Miller told the Today programme on Tuesday that the claims of bullying the woman made against Raab, which he denies, were "vexatious".
She made the comments during an interview about the findings of a new report by her committee that criticised the use of nondisclosure agreements to cover up complaints of discrimination and harassment in the workplace.
Miller told BuzzFeed News: "The matter is being handled by lawyers."
In 2007, while Raab was working as chief of staff to Tory MP David Davis, the two men entered into a "compromise agreement" with a woman who had worked in their office.
According to publicly available court documents, the woman received a sum "in consideration for the confidentiality obligations" she agreed with Raab and Davis.
BuzzFeed News reported on Tuesday that Raab is refusing to lift the confidentiality provisions. He strongly denies any allegations of bullying.
A spokesperson for the former Brexit secretary said: "The right time for the confidentiality obligations to be lifted on both sides for a fair and balanced airing of the dispute was before the court back in 2012."
Echoing his previous remarks on the subject, Raab told BuzzFeed News that "any accusations of bullying, harassment or any other impropriety on my part are completely false".
Asked whether she had seen the contents of the agreement or whether she had discussed it with any of the parties, Miller told BuzzFeed News earlier this week that she hadn't, adding that she had described the claims as "vexatious" because she had read in a Sunday Times article that they had been denied by Raab's team.
The existence of the NDA means the woman is unable to respond to Miller's and Raab's comments.
The woman, known as "E" in the court documents, did not respond to a request for comment.