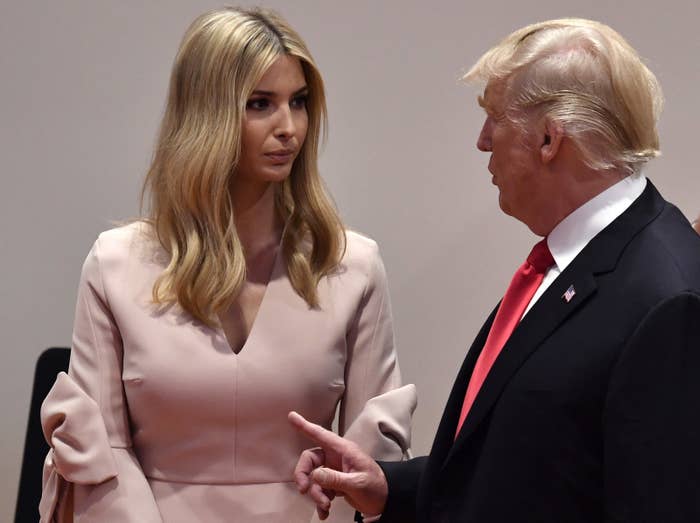 Ivanka Trump sat in for her father at the start of Saturday's G20 working sessions with the 19 other world leaders attending the summit in Hamburg, Germany, two sources told BuzzFeed News.

One of the sources said, "Incredible!!!"
US President Donald Trump later returned to take his place. "Ivanka didn't take the floor during her brief 'tenure,'" one source said.

One of the sources speculated that Ivanka was at the table because there would be a discussion about women's empowerment later in the day, adding, "But still!!!"

A Russian negotiator tweeted, but later deleted, a photo of Ivanka sat next to UK Prime Minister Theresa May.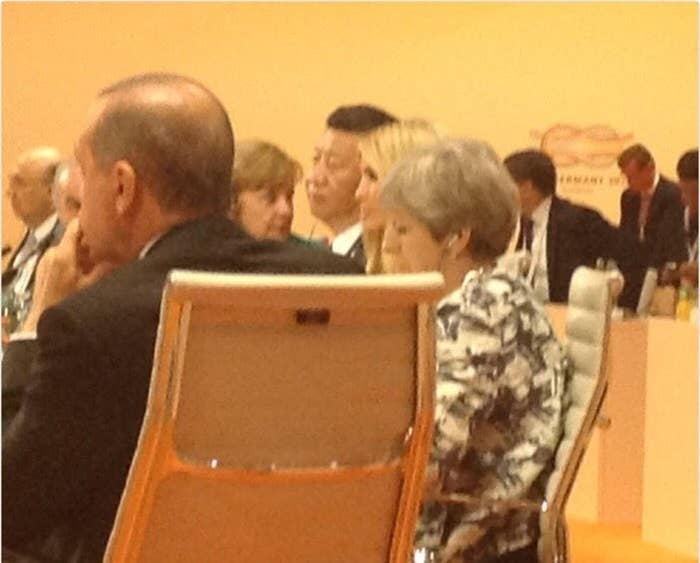 Sitting in her father's chair wasn't the only way Ivanka stole the spotlight at the summit. After discussing women and entrepreneurship at a program on the subject, Ivanka also appearing front and center of a photo as her father stood in the back row.

But according to German Chancellor Angela Merkel, this is common practice and since Ivanka is one of the president's delegates, it's all part of the usual procedure.
"The delegations can decide, if the president is not there, which happens with all delegations, who takes his place. And Ivanka was part of the US delegation. In this sense is this a procedure that is within what other delegations do as well. It's known that she works in the White House and takes responsibility for specific initiatives."

On Monday Trump responded to the criticism with a tweet, saying the whole thing was "very standard."
He went on to tweet, "If Chelsea Clinton were asked to hold the seat for her mother,as her mother gave our country away, the Fake News would say CHELSEA FOR PRES!"
Since March, Ivanka has been in an official, yet unpaid, advisory position to the president, in a move that was designed to soothe ethical worries about her role in the White House.

Her husband, Jared Kushner, is also an influential adviser to the president.
The session Ivanka attended was about Africa and immigration, and was introduced by the leaders of South Africa, Italy, and Turkey.
Migration was expected to be one of the most difficult discussions at the G20 Summit with European officials worried that Trump's controversial views on immigration would add a tricky dimension to discussions about refugees.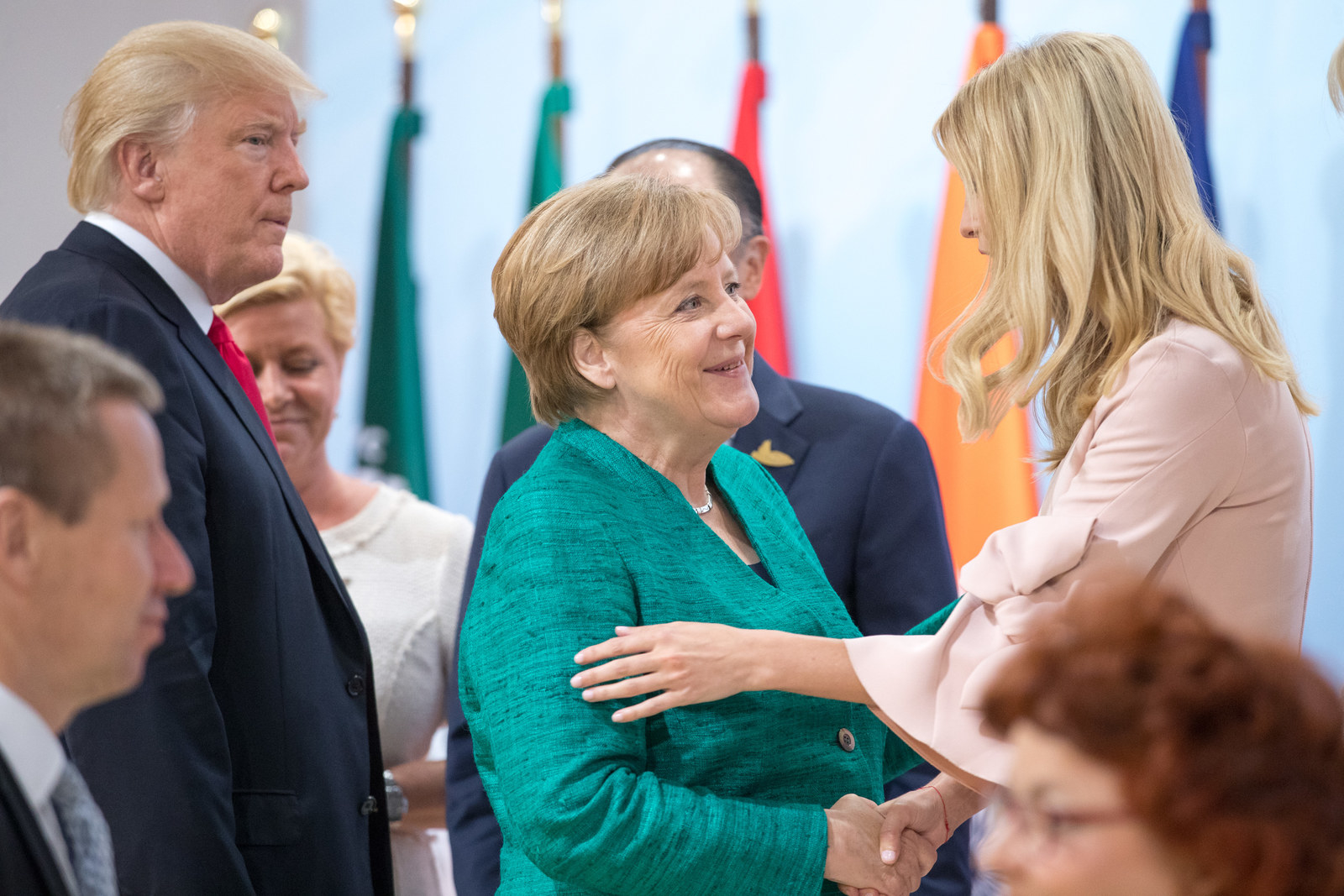 Italian Prime Minister Paolo Gentiloni was expected to tell his fellow leaders: "Countries working to save and welcome [migrants] must not be left alone. Italy is proud of the work it has done in these years, but this needs to become a global effort or in the longer term it will be difficult to sustain."

Gentiloni was expected to add: "We need to invest in Africa for development, to counter the effects of climate change, to stabilise Libya and to fight smugglers."
He was also expected to say: "We are all aware of the legal differences refugees and economic migrants. But the latter are 85% of arrivals, and therefore handling and containing [migrant] flows is, and will be, increasingly a European and global challenge."
President Trump later took the floor and in his intervention he associated uncontrolled migration with the spreading of terrorism and health threats, a source said.
According to AFP, the White House later said Ivanka "briefly joined the main table when the president had to step out".
While giving remarks about women participating in the work force later Saturday, the president praised Ivanka, but added that "if she weren't my daughter it would be so much easier for her," to some nervous laughter in the room.
"It might be the only bad thing going for her," Trump joked.