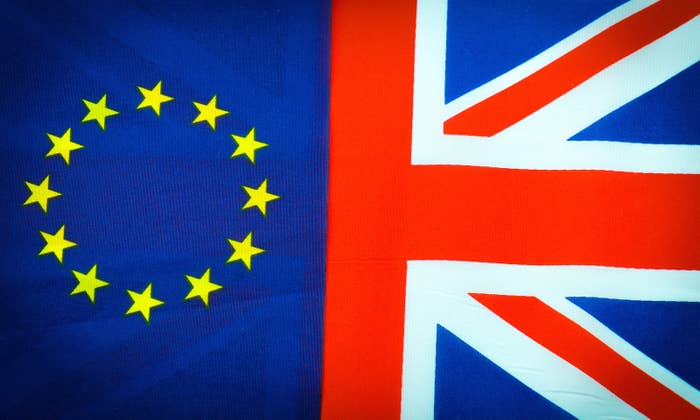 Older voters say their views on the EU referendum are not being changed by younger relatives, according to a new poll that deals a blow to the Remain side's campaign to get millennials to lobby their grandparents.
More than 1 in 8 voters over the age of 45 have been lobbied by a younger family member or friend about the EU referendum, according to the poll by ICM Unlimited for BuzzFeed News. However, nearly all those who say they've been lobbied say it has not changed their vote either way. Only 2% say they have been convinced to switch, and they are evenly split between Remain and Leave.

While polling suggests that younger people are more likely to support Remain, older voters, who lean towards Leave, tend to vote in greater numbers. At the last general election, turnout among 18- to 24-year-olds was 43%, compared to more than 70% among those over 45.

Britain Stronger in Europe launched its "Talk to Gran" campaign in the hope of getting pro-EU young people to convince their more Eurosceptic relatives to back Remain. The initiative was derided as patronising, and the ICM findings suggest it has not worked so far.
The ICM numbers are similar to an earlier YouGov poll.

Both polls were carried out online. Most telephone polls continue to show Remain in the lead, although with a narrowing gap as the public's focus has shifted to immigration. The stark difference between online and telephone polls makes any attempt to assess where public opinion actually sits with just two weeks to go to the referendum extremely difficult.

Acknowledging this, Martin Boon, director at ICM, warned that "outside of ICM's unexpected leap toward Leave in our phone poll last week, no other evidence has been forthcoming from phone polls that Remain are falling back. If new phone polls do emerge with such an outcome, however, we could be more confident that – irrespective of where the actual standings are on a poll-by-poll basis – Leave have pushed on."
Methodology: ICM Unlimited interviewed 2,047 members of the British public on 3–5 June 2016, using ICM Litmus, its nationally representative online omnibus service. Interviews were conducted across Britain, and the results were weighted to the profile of all adults. A filter was applied to look at answers of the 45+ age cohort. The sample size within this age range was 1,084.