The Government Is Spending Up To £40 Million On External Consultants To Deliver Brexit
Exclusive: Records released to BuzzFeed News reveal that the government has awarded more than a dozen Brexit-related contracts to some of the world's biggest consultancy firms.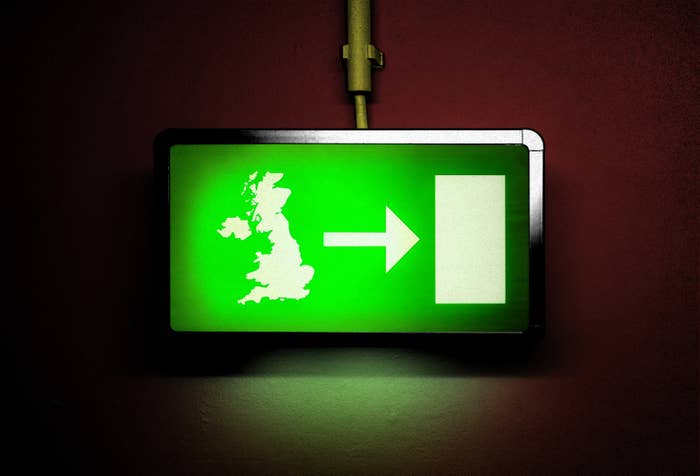 The UK government has awarded more than a dozen Brexit-related contracts to some of the world's biggest consultancy firms, records disclosed under the Freedom of Information (FOI) Act show.
The information, which was released to BuzzFeed News following FOI requests submitted across Whitehall, reveals that the government as a whole could spend up to £40 million on external consultants, who are providing advice and services to support the delivery of Britain's departure from the European Union. More is likely be spent in the future on work around implementation and delivery.
Among the government departments that shared data, the Home Office has signed the highest value of contracts. The department has awarded contracts that could see it spend as much as £22 million on consultants, mostly to develop and promote a new settled status scheme that Theresa May's government hopes will provide a stable framework for EU nationals living in the UK after Britain leaves the union in March 2019.
The Home Office has agreed contracts with, among others, Deloitte and the WorldReach Software Corporation, valued at £1 million–£5 million each, to respectively develop and deliver the application process for the settlement scheme, and provide remote identification and document verification services to support the project. About an additional £2 million is being spent with Accenture on a caseworking solution, and with PwC to promote the scheme.
The amount the department will spend on these contracts will fall within the range of the contracts' value, an FOI officer explained in an email, adding that the department could not provide its total spend to date because locating and retrieving the data would take too long, exceeding FOI cost limits.
A contract's value indicates the maximum set aside for that piece of work. Information provided to BuzzFeed News by other departments relating to already-completed Brexit-related consultancy work shows the final spend on contracts often falling closer to the higher end of the value range. For example, the Department for Exiting the European Union (DExEU) has so far paid £1.7 million to the Boston Consulting Group on a contract valued at £2 million.
The Home Office has also entered into contracts with Ernst & Young — to provide support for a commercial portfolio office tasked with analysing the commercial impact of Brexit — and with BJSS, an IT consultancy company, "to develop custom integration work across systems for a digital end-to-end process." Both deals are valued at £1 million–£5 million.
The Home Office declined to comment further on the figures and its expenditure to date against the value of its Brexit contracts.
Instead, in a response coordinated across Whitehall, a government spokesperson said: "It is standard for government departments to draw on the advice of external specialists. The Brexit negotiations are a priority for the government and we will continue to bring in expertise from outside as appropriate."
"We do not recognise the figures put forward as they conflate actual spend with contract values," the spokesperson added.
However, BuzzFeed News put the government's own numbers to various departments, and indicated details of contract values, dates, and actual spend sourced from FOI responses, as well as publicly available annual accounts and transparency data, which lists government expenditure over £25,000.
A Whitehall source explained that discrepancies across different sets of spending figures are likely due to each department's accounting methods, including when contracts are referenced in annual accounts.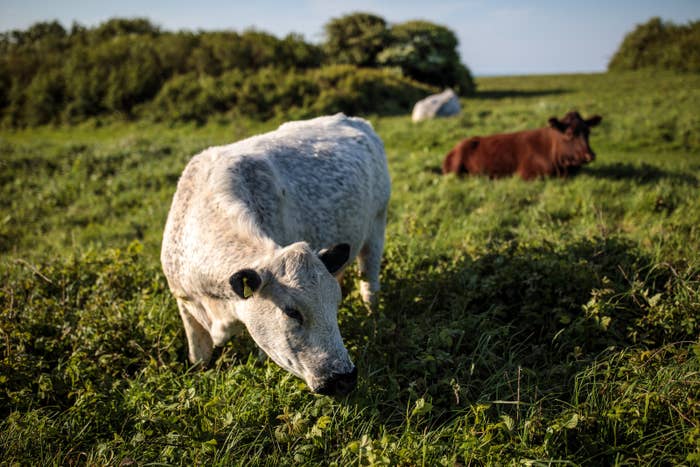 The Department for Environment, Food and Rural Affairs (DEFRA) is one of the government departments most affected by Brexit, with the EU impacting some 80% of its activity. DEFRA is the department responsible for environmental protection, food production and standards, agriculture, and fisheries.

Data obtained under the FOI Act reveals that the department has entered into four Brexit-related contracts with external consultants valued at a total of £3.2 million. Roughly two-thirds of the amount has been put aside to pay PwC to support the department's Brexit programme, including priority areas such as chemicals, pesticides, and fisheries catch certificates.
The figure indicates the contracts' value, and not the amount of money the department has already paid out. In its FOI response, DEFRA explained that it was not able to provide additional information because the department's finance systems deal with either contract values or spend by supplier, and are not equipped to see if any listed consultancy spend or contracts relate specifically to Brexit, or whether work relating to Brexit is part of a larger project.
DEFRA's total expenditure on consultants due to Brexit may well be higher than that suggested by the four contracts. The department's annual report states that DEFRA group consultancy expenditure, which includes related agencies and bodies, increased by £14.7 million to £37.5 million in 2017–18 compared to the previous financial year, and core department consultancy expenditure increased by £8.6 million to £11.4 million.
The document says that "this is due to a greater workload in regards to EU exit and work on a major IT programme, UnITy, which aims to integrate Defra group's IT services."
DEFRA declined to provide a department-specific comment on its figures.
The majority of Brexit-related contracts across Whitehall have been awarded to large consultancy firms. McKinsey & Co. is set to earn nearly £3.5 million for its services. The Boston Consulting Group and PwC have each signed contracts valued at about £3 million, while Ernst & Young and Deloitte have won business that could see them rake in up to £8.5 million and £5.3 million, respectively.
The Department for International Trade (DIT) and DExEU, the two government departments created especially to deliver Brexit-related objectives, have both entered into contracts with consultancy firms totalling about £4.2 million each.
Over the past year, DExEU spent £1.7 million with the Boston Consulting Group to have it provide the department with "consultancy support for cross-government delivery coordination of EU exit", as well as tens of thousands of pounds on a research contract with NatCen.
In addition to these arrangements, the Brexit department spent just over £2.4 million on multiple pieces of consultancy and professional services delivered by McKinsey between September 2017 and March 2018, according to information released by the department on its own website.
DlT responded to an FOI request saying it wasn't possible to identify which elements of delivering its objectives are specifically "Brexit related", and added that the information BuzzFeed News asked for was not separately recorded in the department's contracts database.
The department's 2017–18 annual report lists consultancy expenditure for the financial year to March 2018 at £644,000. This expenditure relates to the provision of advice to the department.
It has since spent some £3.6 million on consultancy, "professional services" — which also include implementation and delivery — and research with Ernst & Young, McKinsey, PwC, and others, information published on DIT's website shows.
BuzzFeed News sent both DExEU and DIT a full list of contracts and expenditure, detailing dates. Neither department provided a comment.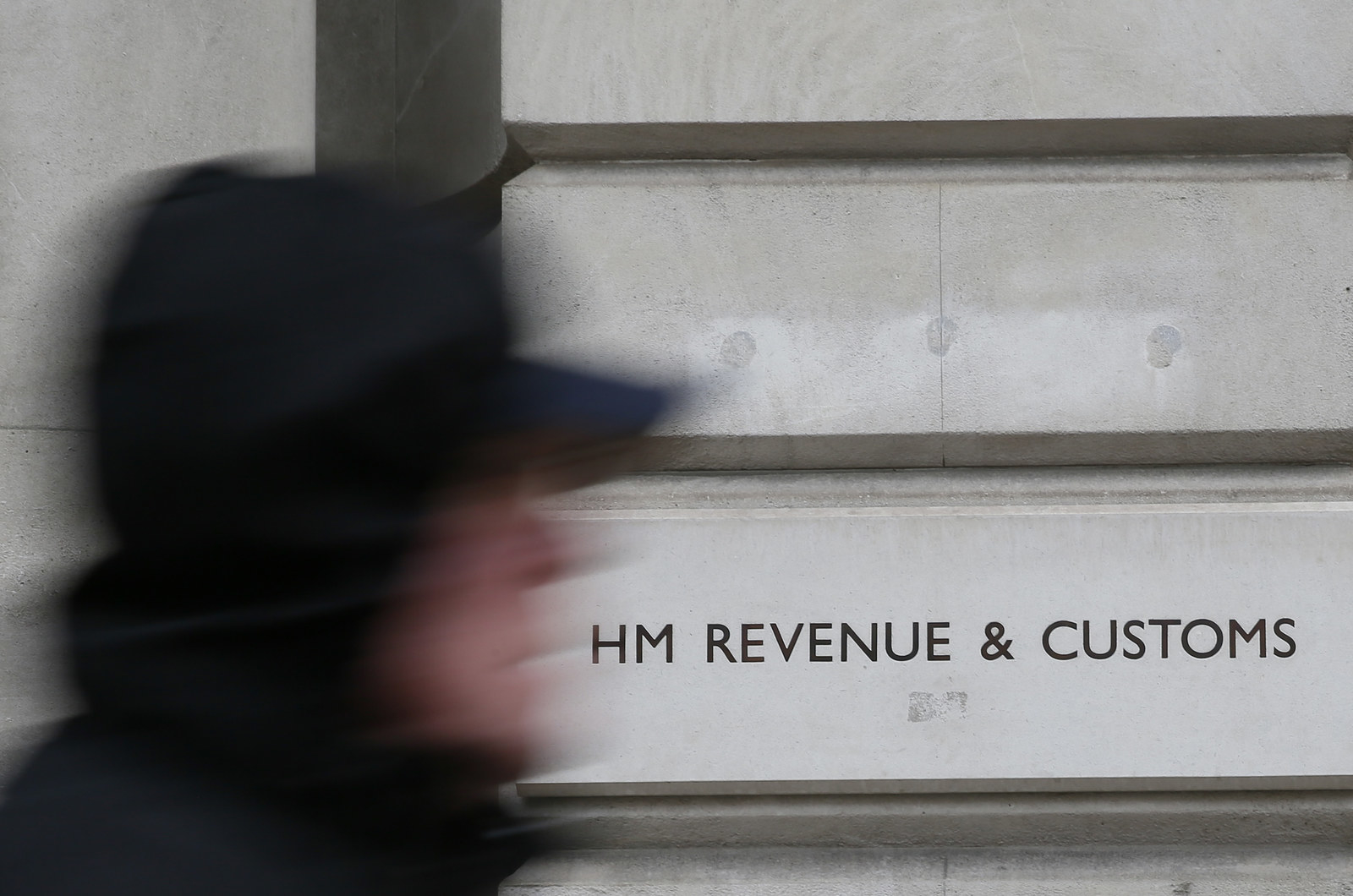 Among the biggest spenders on Brexit consultants across Whitehall is the Department for Business, Energy and Industrial Strategy (BEIS). "In the past 12 months since August 2017, BEIS has spent a total of £3,327,554 on consultancy services for EU exit work," the department said in response to an FOI request. It added, however, that it could not disclose which firms the money had been spent on because it would prejudice commercial interests, and the data requested included commercially sensitive information.

Meanwhile, HM Revenue & Customs and the Department for Digital, Culture, Media and Sport have spent £1.6 million and £1.2 million respectively on consultants to deliver Brexit-related work in the past year.
Nearly half of HMRC's spend has gone to the PA Consulting Group and relates to future planning of the UK's border.
Its FOI response letter states: "For the 2017/18 tax year HMRC spent a total of £2,957,644 on external consultancy. Of this expenditure, there was a single project with PA Consulting Group Ltd (with a value of £298,296) which related to future planning of the UK's borders. This is not directly related to the UK's exit from the EU although the output from this work may inform our approach in this area.
"For the tax year 2018/19 (April to July) HMRC has spent a total of £2,546,129 on consultancy, including a continuation of the work with PA Consulting with a value of £450,732 and a further Brexit related project with McKinsey and Company, which has a value of £816,000."
HMRC's expenditure will rise further because it has engaged specialist project-management support from Ernst & Young "to support Transformation and Change activities related to EU Exit", which has not yet been fully invoiced, the FOI response continued.
DCMS did not provide a breakdown by consultancy firm of its expenditure, arguing that the information was exempt from the FOI Act due to commercial interests.
At the lower end of the spending list, the Department of Health and Social Care has been invoiced for a little more than £525,000 by external consultants working on Brexit-related matters in the past 12 months. And the Department for Transport spent just under £50,000 over the same period of time.
Some government departments were less helpful than others. The Treasury said it could not provide the information requested by BuzzFeed News because locating and extracting it would take too long and exceed FOI cost limits.