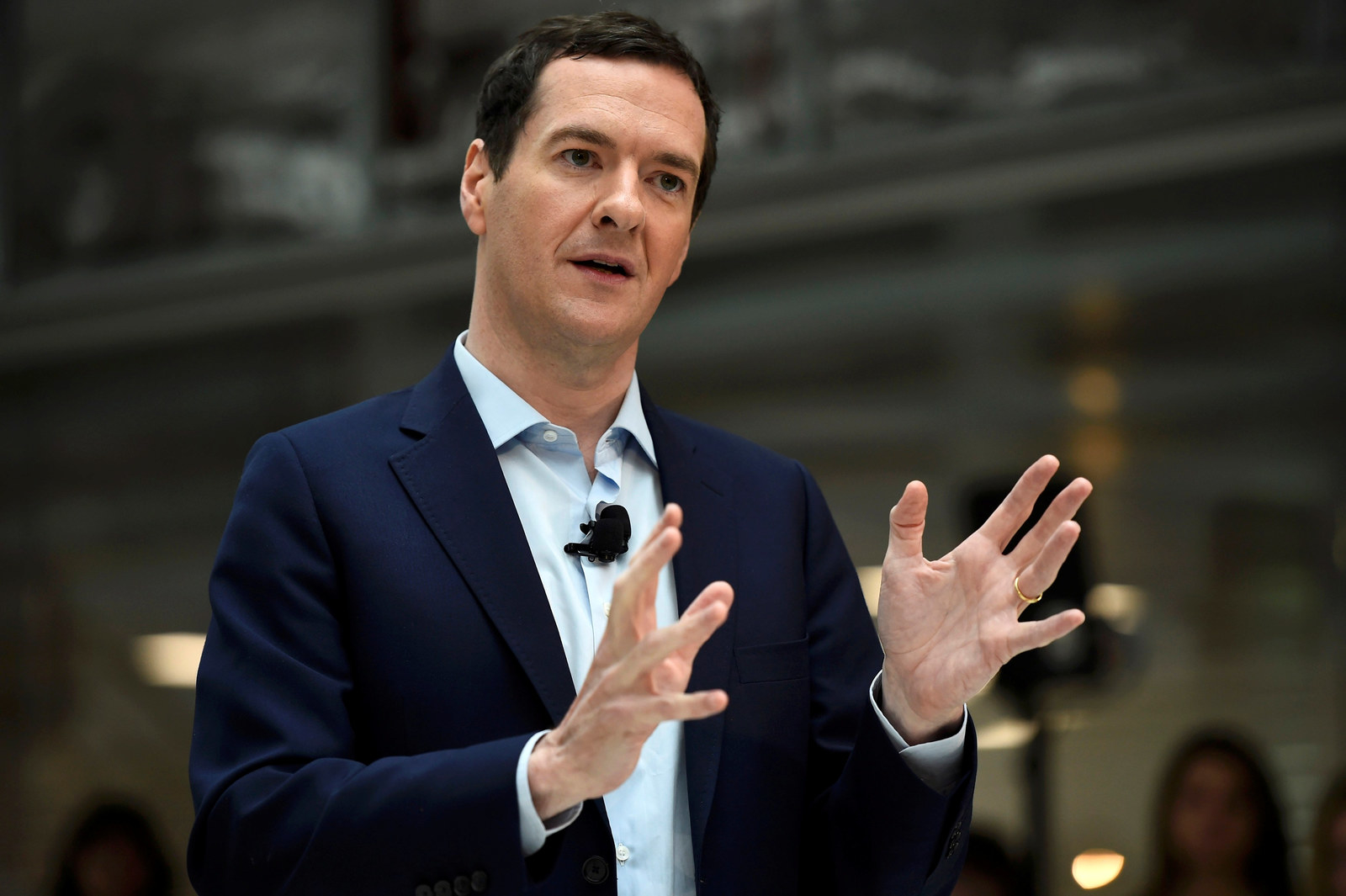 Former UK chancellor George Osborne has issued a stark warning to prime minister Theresa May of the risks the UK would face if it opts for less free trade with Europe and loses full access to Europe's single market – a so-called "hard Brexit".
In his first major speech since the referendum vote, Osborne told a dinner reception in Chicago on Thursday night that there was no electoral mandate for Britain turning its back on Europe, and described the "take-or-leave it bravado" of those who say EU leaders will have no choice but to agree to Britain's demands as "more than a little naive".
"We need to resist the false logic that leads from exiting the EU to exiting all forms of European cooperation – and that values the dangerous purity of splendid isolation over the practical necessity of cooperation in the real world," Osborne said.
"Brexit won a majority. Hard Brexit did not.
"The mainstream majority in our country do not want to be governed from the extremes."
Osborne's intervention sets him at odds with Leave hardliners in the cabinet, such as Brexit secretary David Davis and international trade secretary Liam Fox, as well as many Tory MPs.
Osborne said: "We need to be realistic that this is a two-way relationship: that Britain cannot expect to maintain all the benefits that came from EU membership without incurring any of the costs or the obligations.

"There will have to be compromise."
There is also a growing group of senior Labour figures, such as Chuka Umunna, who are prepared to sacrifice access to the single market to restrict freedom of movement.

The former chancellor said that because negotiations proper are unlikely to begin until after French and German elections next year, the government should use the time to think hard about what he described as "the most important set of decisions Britain has faced since the second world war".
He spelled out some of the many unanswered questions that May's government will need to work through over the coming weeks and months.
What is the new relationship we will have with our European allies? What will the trade arrangements look like, not just for physical goods, but intangible services like financial services? What will our border controls with our neighbours be, including at our currently invisible land border with Ireland? What are the criminal justice, immigration, and extradition agreements we will strike? There may be millions of continental Europeans living in Britain, but what about the millions of Britons living in continental Europe? How, if at all, will we participate in collective European policy towards the Mediterranean and Eastern Europe?
On the trading opportunities with the rest of the world that many say will open up to the UK as it leaves the EU, Osborne said "these are complements to our relationships with our European allies, not substitutes. Britain cannot choose the continent we exist in. We are – and have always been – a European power."

"Our economy is completely intertwined with the European economy – and always has been. Close to half of all our exports go to our near neighbours, and no amount of extra trade with the likes of Australia or New Zealand – desirable as it is – can possibly replace those large, mature markets on our doorstep."
But he dismissed calls for a second referendum, describing the vote on 23 June as a "huge exercise in direct democracy".
"And so, frankly, ignoring the result or thinking that we can simply have a re-run to get a different result is, I believe, fanciful," he said.

The former chancellor admitted to having underestimated voters' concerns in the run-up to the vote. And he warned colleagues against ignoring the challenges those who believe in an open society face: "For if we don't provide answers, then others will – those who want to erect barriers and sow division and exploit new technology to echo back to people their anger and insecurity.
"Politics, like nature, abhors a vacuum – and if the mainstream can't find answers, then the extremes will."
Osborne's words are unlikely to be welcomed by No. 10 as the government is struggling to find a balance between introducing a migration policy that would restrict the number of arrivals into the UK and retaining as much access to the single market as possible, especially for financial services.
On Thursday, Downing Street distanced itself from comments made to Sky News by foreign secretary Boris Johnson. He said that May would trigger Article 50 early next year, and was seeking to split single market and freedom of movement talks, a tactic BuzzFeed News had reported last week.
Johnson also appeared to imply that trade with Europe would be greater outside the EU, and a deal on financial services was in the EU's best interest because the UK imports a lot of wine and prosecco.