Dutch Prime Minister Mark Rutte's liberal party is set to win the most seats in the Netherlands' elections, maintaining its status as the country's largest political party for the third consecutive election, according to projections published by Dutch broadcaster NOS.

Dutch voters took to the polls on Wednesday in huge numbers — the turnout was projected to be around 80% — to back a mix of pro-EU, liberal, and progressive parties over the far-right, anti-EU, and anti-Islam Party for Freedom (PVV) of Geert Wilders, known as the "Dutch Trump".
Wilders, who had become the subject of intense international media attention in the weeks running up to the election, appeared to win a humbling 13% of the vote and 20 seats, an increase on the previous election in 2012 but below the party's 2010 tally.

Commenting on early results, prime minister Rutte told party supporters that "after Brexit and the US elections, the Netherlands have said no to the wrong kind of populism".

With 28 parties on the ballot paper contesting 150 seats, the election result has produced a Dutch parliament even more fragmented than usual with 13 parties set to win seats, a sign that like elsewhere in Europe, appetite for change was a feature of the election – even if that didn't translate into a surge of votes for populist or far-right candidates.
The Christian Democratic Appeal (CDA) and the liberal D66 are both projected to win 19 seats (the D66's best performance since the early 1990s). The green GroenLinks (GL) party was on course to win 14 seats, an almost four-fold increase from their 2012 result. Both D66 and GL ran on a vehemently pro-EU platform.
When news of the results emerged, hundreds of overjoyed supporters gathered at Amsterdam's Melkweg concert hall to celebrate the GL party's gains. Daniel Bulthuis, a 37-year-old party activist, said weeks of door-to-door campaigning may have made the difference.
"It really helps to just get in touch with people," he told BuzzFeed News as he sipped a beer and described his own experiences in the Dutch city of Haarlem. "Some say they are against immigrants, but you talk to them and they are mostly scared for their position in society."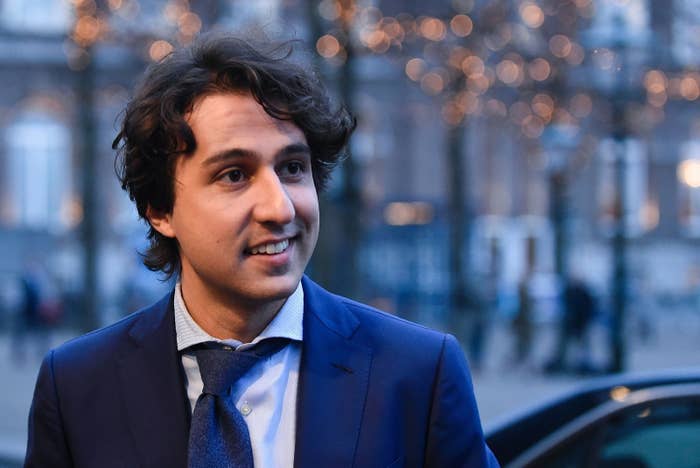 Rutte, whose People's Party for Freedom and Democracy (VVD) won 21% of the vote and 33 seats (eight fewer than in 2012), is likely to have to turn to all three parties to seek the support he needs to form a government.

But as is tradition in the Netherlands, forming a coalition will take weeks, if not months. All the main parties have ruled out forming a coalition with Wilders following his blistering personal attacks against his opponents and because of his anti-Muslim stance.
Meanwhile, the Labour party (PvdA), which became the VVD's junior coalition partner after the last election, was the night's big loser. Its support collapsed to nine seats from nearly 38 five years ago – the biggest loss of seats ever, continuing a trend of poor performances for social democratic parties recently seen in many parts of Europe.
A string of smaller single-issue parties, including an animal rights party, a party representing voters aged over 50, and one focused on migrant rights, all won seats too.
At the turn of the year Wilders's PVV enjoyed an often substantial lead in the polls, but his support deteriorated as election day neared and voters turned their thoughts to issues other than immigration, like healthcare, social security, and who could actually govern the country.

Wilders and the PVV had drawn the most attention among international media during this election cycle with a number of outlets and commentators projecting the story of a populist uprising on to the election. Wilders is an outspoken critic of immigration and the Netherlands' Islamic community. He has said that "Islam is not a religion" and that the Qur'an is a "Fascist book which incites violence". He's also extremely critical of the European Union and has vowed a national referendum if elected, calling for a "NEXIT" or a Netherlands Exit from the EU.
Many Dutch were stunned by the international coverage their often-ignored election was getting. World media dubbed the vote — which often centers on questions of healthcare and jobs — a crucial bellwether in a season of politics overshadowed by the rise of the far right and allegations of Russian interference.
"There's been a lot of interest," said Alex Boone, a 31-year-old journalist for the Amsterdam newspaper Parool. "It was strange turning on CNN and BBC and seeing Dutch people voting. Frankly, elections five years ago were more important, because Wilders was doing much better."
Wilders's popularity led some to view the Dutch elections as a test of whether or not the rise of populism that is believed to have contributed the UK's Brexit vote and the Donald Trump's win would spread across Europe. It's unclear what the Dutch election means for the continued wave of populism across the continent.
When exit polls were released, they were welcomed by at least the German foreign office.
Earlier in the day, BuzzFeed News visited polling centres in Rotterdam, the Hague, and Amsterdam. Several key issues, like climate change, education, and immigration, were highlighted by the voters that were interviewed.

One middle-aged woman, who asked that her name not be published, told BuzzFeed News that she voted for Wilders's Party for Freedom. She said she approved of Wilders's stance on national security. A younger voter in Rotterdam, named Ricardo, echoed the same concerns.
"The biggest issue for me is the crisis with immigration and all the problems it brings," he told BuzzFeed News. "You see, the problems you have with the immigrants in Paris, the city's becoming a mess. I think that's one point they have to focus on."
A middle-aged voter named Yan in Amsterdam had similar concerns about managing the county's national identity and what it means to be Dutch in 2017.
"The issue at the moment is how we get along with the different cultures that enter our country," he told BuzzFeed News. "I think, in general, the establishment in the last 20 years has not had enough, let's say, interest in this issue and I think, in general, the people of Holland, for that reason — a lot of people in Holland would vote for the right-wing party."
The final days of the campaign were dominated by a diplomatic row between the Netherlands and Turkey after Dutch authorities blocked Turkey's foreign minister from holding a rally in the country. Pre-election polls showed that a vast majority of voters across most parties approved of Rutte's handling of the incident.
According to pre-election polls a significant proportion of voters were still undecided on the day before the election. One voter in Rotterdam named Olivia told BuzzFeed News that she was still undecided walking into the voting booth, but leaning towards the greens led by Jesse Klaver, whose campaign some have compared to Barack Obama's.
"Basically, I just don't want the PVV to win," she said. "I'm afraid it's going to be a Trump situation here in Holland and that's not what I want. I think it's a country that we value our freedom, everybody should be welcome, and I just don't want to fuck up the country."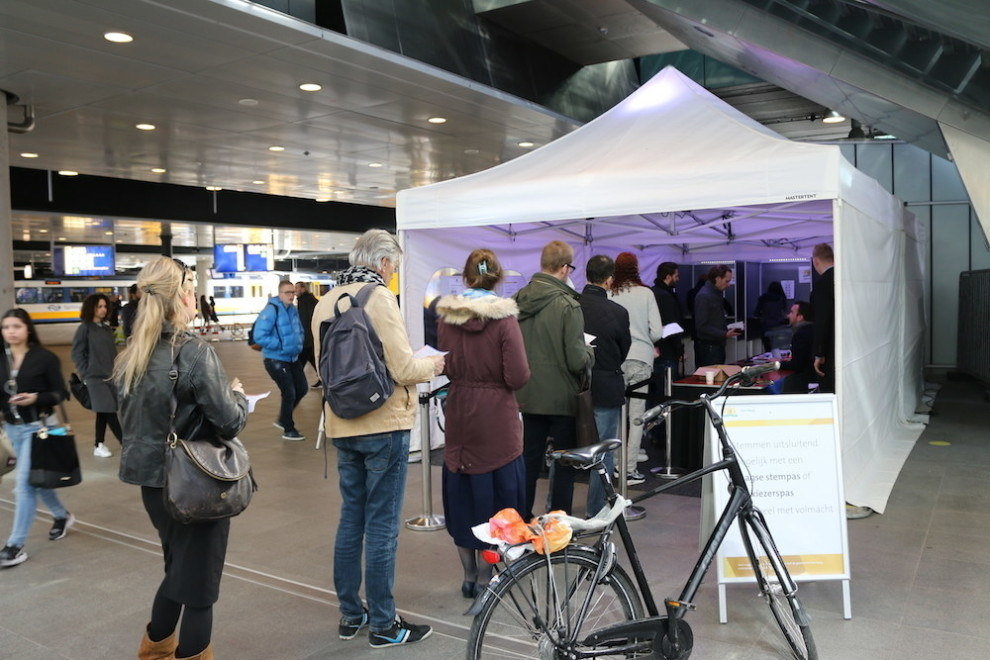 Far-right communities on websites like Reddit and 4chan and far-right news sites like Breitbart, as well as hyperpartisan outlets like the Express, had also been following Wilders's campaign closely. And with France's election next month, they wondered if the Dutch election would be a sign of things to come.

Outside Your Bubble is a BuzzFeed News effort to bring you a diversity of thought and opinion from around the internet. If you don't see your viewpoint represented, contact the curator at bubble@buzzfeed.com. Click here for more on Outside Your Bubble.