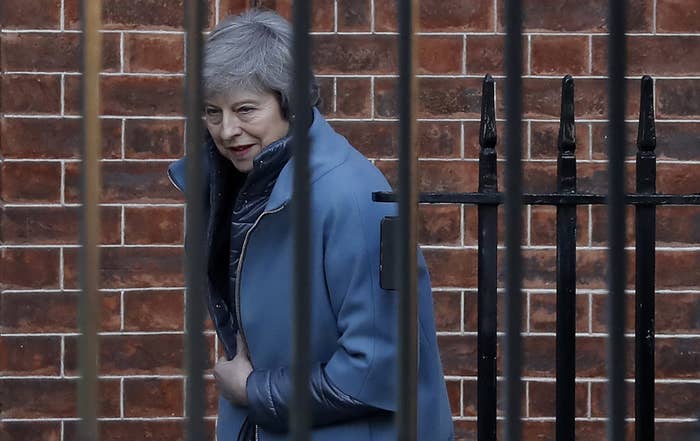 European governments and EU officials say they are puzzled by recent optimistic reports in the British press of an emerging Brexit deal.

As the clock ticks down to Brexit day, the UK press is once again rife with stories suggesting imminent breakthroughs and speculation that a "deal in the desert" could be signed in Sharm El-Sheikh on the sidelines of an EU-League of Arab States summit taking place in Egypt this weekend.
Some outlets have also reported claims that, if all else fails, Theresa May and the 27 other heads of government will simply hold all-night talks to bash out an agreement days before the UK is scheduled to depart the European Union.

When asked about the reports, one senior EU official replied, "[it is] wishful thinking."

Another EU source said there was no chance of a "deal in the desert."
"It's rather a 'mirage' or [a] 'hallucination,'" said the source.
European governments think they have seen this film before — and it doesn't end well.

"It is reminiscent of December," a senior official from a major European government said.

May went into December's European Council meeting of EU leaders seeking legally binding changes to the backstop — the insurance policy that guarantees no hard border between Northern Ireland and the Republic of Ireland under all circumstances.
She was rebuffed then, and, two months later, little of substance has changed except for the passage of more time and the erosion of trust between the two sides.
The prime minister is under intense pressure to find a path forward after MPs voted in favour of the Brady amendment last month, which rejected the terms of the backstop proposed and agreed to by the UK.
May, as well as other officials and ministers, has been shuttling to Brussels and Europe's capitals seeking a way out of the impasse. This, the UK says, could include a unilateral exit mechanism, the introduction of a clause to time-limit the backstop, or ways to replace the backstop with as yet undefined "alternative arrangements" that avoid a hard border.
She is due to meet Jean-Claude Juncker on Wednesday evening to take stock of recent talks. Speaking at a conference on Tuesday, the president of the European Commission said he wasn't expecting a breakthrough.
An EU official told BuzzFeed News that the UK hadn't put forward any concrete, new, or workable proposals during meetings that have taken place in recent weeks.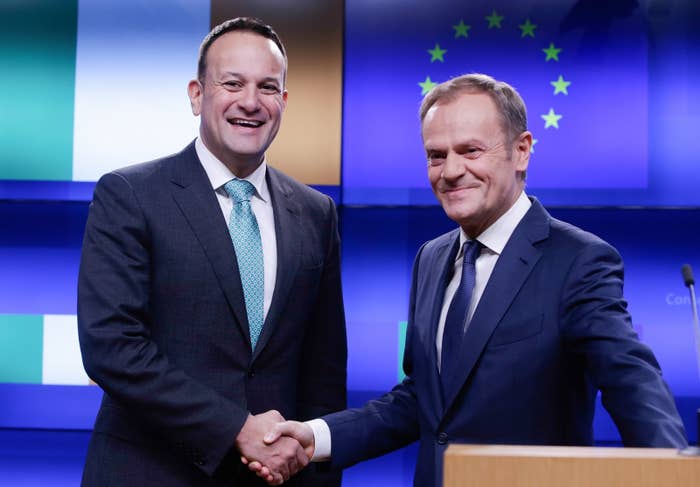 Multiple senior European government and EU officials explained that hope of May negotiating anything different in a last-minute scramble at next month's European Council is misplaced.

"Back in December, the EU27 stuck to their line: We listen to the prime minister, exchange views with her, but negotiations must be done with the European Commission. It is hard to imagine that there could be any decision at the March Council without all the extremely intricate technical questions being agreed upon before," an EU27 government official said.
An official from another major EU27 country added: "There cannot be a direct negotiation at a European Council."
"The line will hold," an EU27 leader told BuzzFeed News in a text message this week. The senior official said they were "shocked" by the mismatch between UK expectations and reality.
The EU remains adamant that the withdrawal agreement negotiated with the British government cannot be reopened, and that the backstop cannot be time-limited nor exited from unilaterally by the UK, as this would defeat its very purpose. The backstop exists to avoid a hard border on the island of Ireland unless and until other arrangements are in place that achieve the same purpose.
For Brussels, two possible options exist: changes to the political declaration that outlines the future UK-EU relationship — if there is movement on UK red lines — or strengthening the assurances and clarifications provided in the letter Juncker and European Council President Donald Tusk sent to May in January.
But May has so far refused to contemplate a change in position, fearing it would split her party. Meanwhile, some MPs insist that they will not settle for just more assurances.
The EU is unmoved and insists that any new text that is agreed upon between the two sides cannot change or contradict the deal on the table. "What is clear is that we will not add a time limit or a unilateral exit clause," said an EU official. "We will not reopen the withdrawal agreement at all. What we can do is provide clarifications and add language to the political declaration."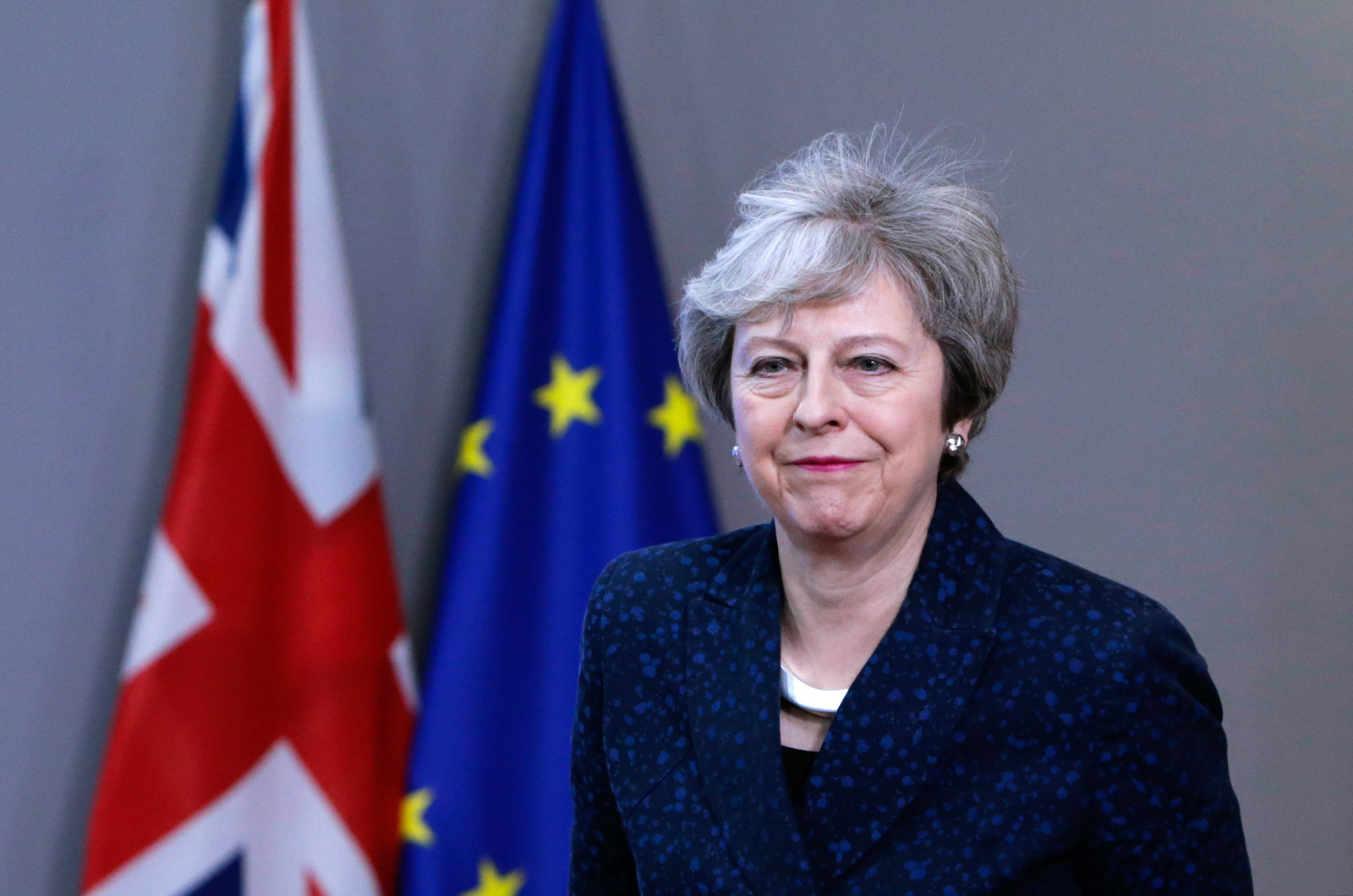 European diplomats believe that May has embarked on a "buy time" strategy as she tries to pressure MPs to back her deal or face the prospects of no deal or no Brexit at all.

BuzzFeed News reported earlier this month on the contents of an assessment prepared by a senior diplomat for their capital, which states that May needs the talks in Brussels "to be able to tell Westminster that there is a 'process' in Brussels that her government is working on."
Although the prime minister has yet to raise the possibility in Brussels or in conversations with her European counterparts, EU and UK officials believe that May will eventually have to request an extension to Article 50, the two-year framework that will see the UK leave the EU on March 29 with or without a deal, delaying Brexit.
"We all expect it to happen," a UK cabinet source said.
The expectation, should May make such a request, is that the EU27 would likely agree to at least a short extension. One of the European government officials BuzzFeed News spoke to this week said that the leaders could even decide to prolong Article 50 directly at the March summit.
However, there are no signs that the gap between what the UK thinks possible and what the EU is prepared to offer is narrowing. And as Westminster continues to be engulfed in chaos, crisis, and splits, there is little indication that MPs are any closer to reaching a consensus before EU leaders meet in the middle of March, increasing the chances of what officials have been calling "a no deal by accident."