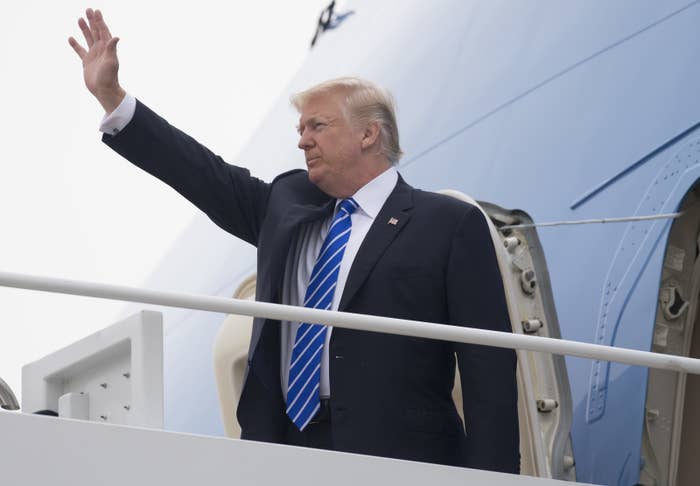 As Donald Trump arrives in Europe on Wednesday ahead of this weekend's G20 summit, European officials tasked with drafting a leaders' statement have told BuzzFeed News that major disagreements remained with the US over trade, immigration, and climate change.
With 48 hours to go until the gathering of world leaders begins in Hamburg, the Europeans now fear that Trump will announce measures that hit European exporters and escalate trade tensions after the summit – just as he announced the US was pulling out of the Paris climate agreement after his last trip to Europe for the G7 in May.
"It would be extraordinary if they made a decision during the G20. They will probably wait until after the summit like he did with Paris," said one diplomat.
European negotiators say the US is backtracking on trade positions agreed by the president less than six weeks ago at the G7 summit in the Sicilian town of Taormina. It is seeking to redefine stock wording on fighting protectionism, pushing back on long-held positions and fundamental global principles such as the rules-based multilateral trading system, and angling to put bilateral trading arrangements on the same level as an international system anchored on the World Trade Organization.
The president has been threatening to take action on what he views as unfair trade practices for months, often using Twitter to rant against issues ranging from "steel and aluminium dumping" by China to Germany's "massive" trade surplus. On Wednesday he said: "The United States made some of the worst Trade Deals in history."

The Trump administration has floated the idea of imposing a border tax on select imports, and earlier this year the president launched an investigation into the effects imports such as aluminium have on US national security with its findings expected soon.

Reports published by Axios last week suggest the president remains determined to introduce tariffs on China and other exporters of steel despite opposition from nearly all his cabinet. These alleged cabinet divisions will add to the sense among a number of European officials that there are significant ideological differences between "globalists" and "nationalists" in Trump's administration.
Despite the mounting tension, and frustration among European governments, the White House has so far not gone beyond fiery rhetoric and arguments over wording in statements at international meetings. But European officials fear that Trump will turn the rhetoric into action.
Any such move would be seen as the first tangible manifestation of Trump's "America First" approach to trade.
European officials worry that they could get caught up in the crosshairs of a trade war between the US and China, or that any blanket measure introduced by the US would damage European exports, as well as other G20 allies such as Japan, Canada, and Mexico.

The EU has made clear it would respond with legal action, and other countermeasures are also being prepared should a US initiative harm its exports.

A second official said: "The investigation is the first big test to understand what Trump's words in terms of trade and US relations with allies mean in practice. It could hit EU companies. And the EU would react."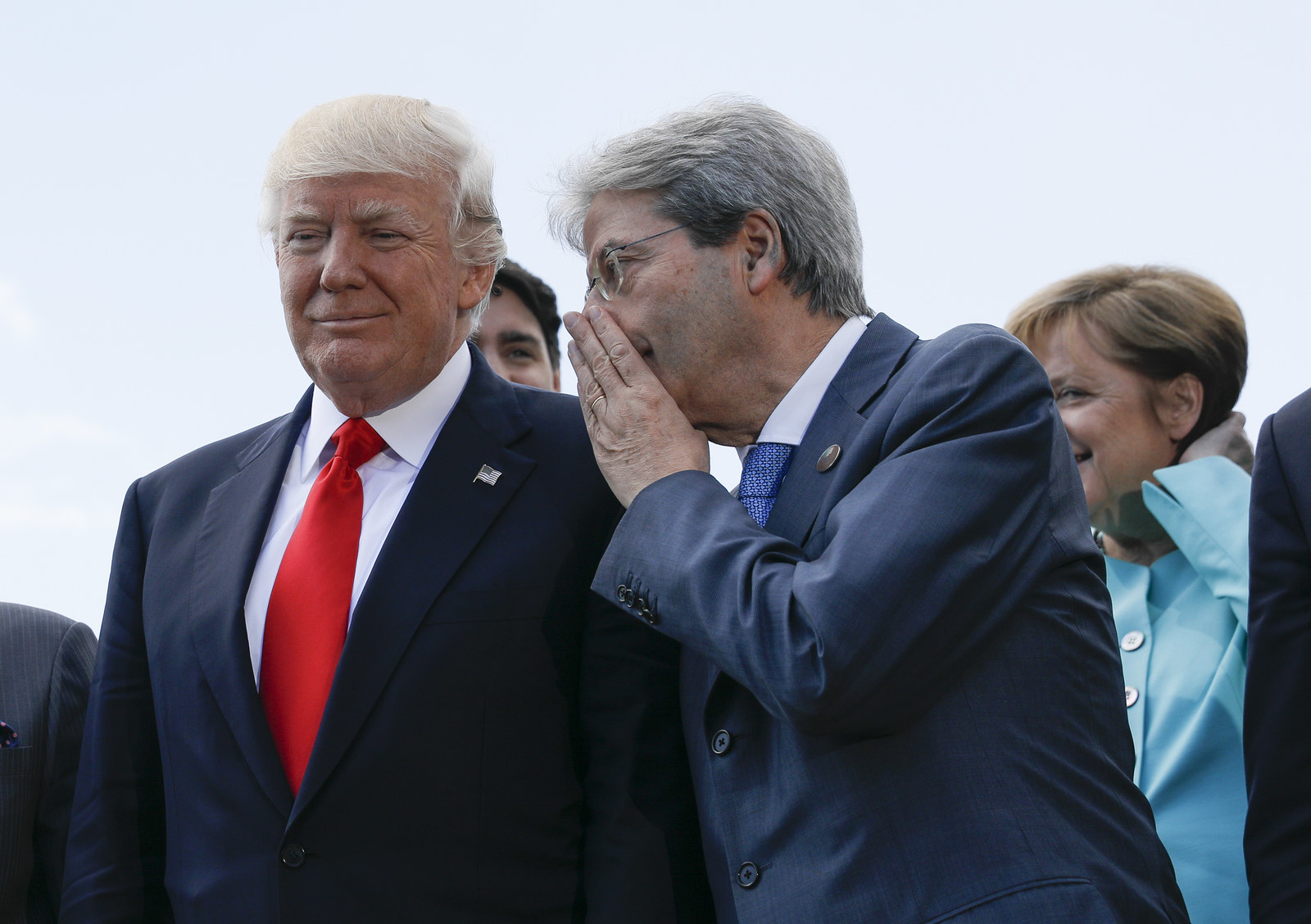 It is not the first time the US has steered away from some of the compromises on trade language agreed by Trump in Taormina. A similar tack was adopted by the US at a meeting of the Organisation for Economic Co-operation and Development in Paris last month, to the frustration of all other governments present.

However, one of the European diplomats involved in negotiating their government's G20 position said they hoped the US was adopting this stance as a tactic to eventually agree wording similar to Taormina while avoiding any discussion beyond that.
Still, such an outcome is likely to leave a number of governments, who feel the US is withdrawing from an established global consensus, unhappy.
Trade is not the only area of disagreement. Finding a consensus on climate action in Hamburg will be made difficult by Trump's decision to pull out of the Paris climate agreement. German chancellor and summit host Angela Merkel finds herself in the difficult position of having to choose between trying to isolate the US president and seeking a compromise.
Speaking to parliament last week, the chancellor told MPs that "these will not be easy talks", and the "differences are obvious", but added she was "more determined than ever" to make the Paris Agreement a success. "We cannot wait until every last person on Earth has been convinced of the scientific proof," Merkel said.
And there are also differences over immigration. The G20 comes as the Italian government is facing a surge in arrivals to its shores from people crossing the Mediterranean, and the government is now considering closing its ports to new arrivals if other EU states don't agree to do more to help take in people at their own ports.

Proposals put forward by the EU this week offer to provide financial help as well as the introduction of measures that over time should stem the flow of arrivals, but they fall short of one of Italy's core requests: for other states to open their ports to immediately ease the burden on Italy.
Against this backdrop, officials fear that Trump's controversial views on immigration will add a tricky dimension to discussions about refugees.
On the one hand, the US and a number of other governments, including the UK, are pushing for a hard line on migration and border controls to be included in the final G20 statement. On the other, the Italian government is arguing for a clear differentiation between emergency action and longer-term measures, and, in regards to the former, a looser distinction between economic migrants and displaced people.
"You can't make the distinction while you're saving people at sea. We need to protect all those in danger, and only after that can you then check who has the right to asylum, meets refugee status criteria, and so on," a diplomat told BuzzFeed News.