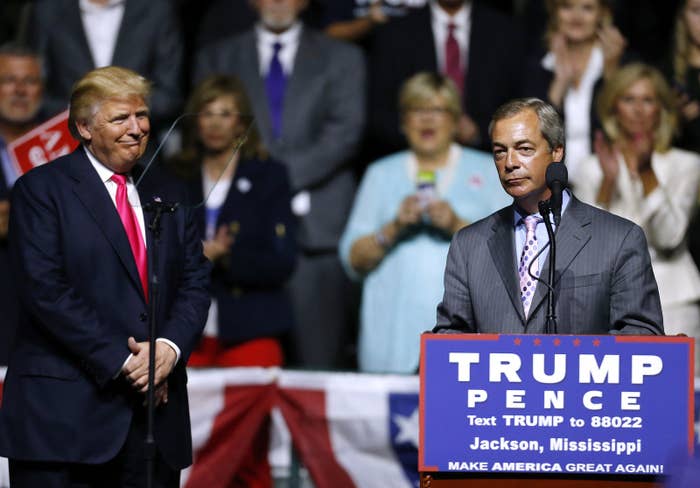 Donald Trump has recently discussed Theresa May's Brexit plans over the phone with Nigel Farage.
According to a diplomatic source, Farage gave a withering assessment of the agreement May has struck with the European Union, which hardened Trump's view that the UK has not achieved a good deal in the withdrawal negotiations.
A senior White House official confirmed to BuzzFeed News Trump had recently spoken to Farage, but said that Trump had his own views about Brexit, which he has stated consistently in public.
A third source said that Trump talks regularly to Farage, the former UKIP leader and Brexit campaigner turned radio host, and that they have spoken on the phone recently. The source would not be more precise about the timing of the most recent call.
Farage confirmed on Thursday morning that he had spoken to Trump two weeks ago, which is around the time May's cabinet approved the blueprint of her deal. Farage told LBC radio he talked to the president about about Brexit, and the prospects of a US-UK trade agreement.
In an intervention that was widely seen as a blow to Downing Street's hopes of winning support for the deal, Trump said on Monday that the UK "may not be able" to do a trade deal with the US under the terms of May's agreement. He said it "sounds like a great deal for the EU".

Farage had appeared on Fox News earlier that day to condemn the agreement between the UK and the EU, describing it as "the worst deal in history".
The former UKIP leader told Fox News the deal would "prevent" the UK from striking a trade deal with the US, and that Brussels would be "happy" with the outcome.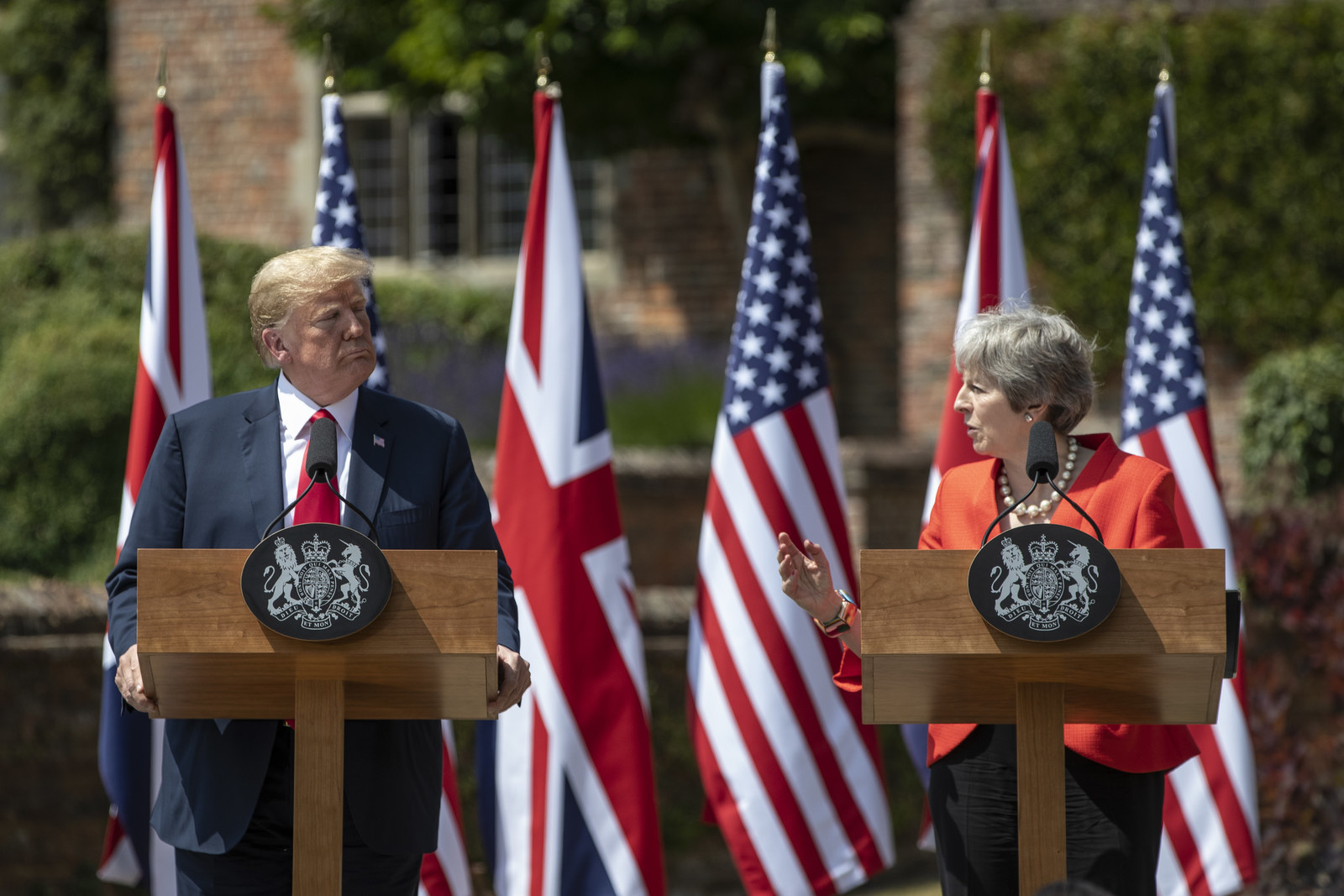 In response to coverage of Trump's remarks, Downing Street said the UK will be able to sign trade deals with countries around the world — including the US.
Trump has previously criticised May's approach to Brexit. Ahead of a visit to the UK in July, he warned that the negotiations were on course to "kill" a future trade deal with the US.