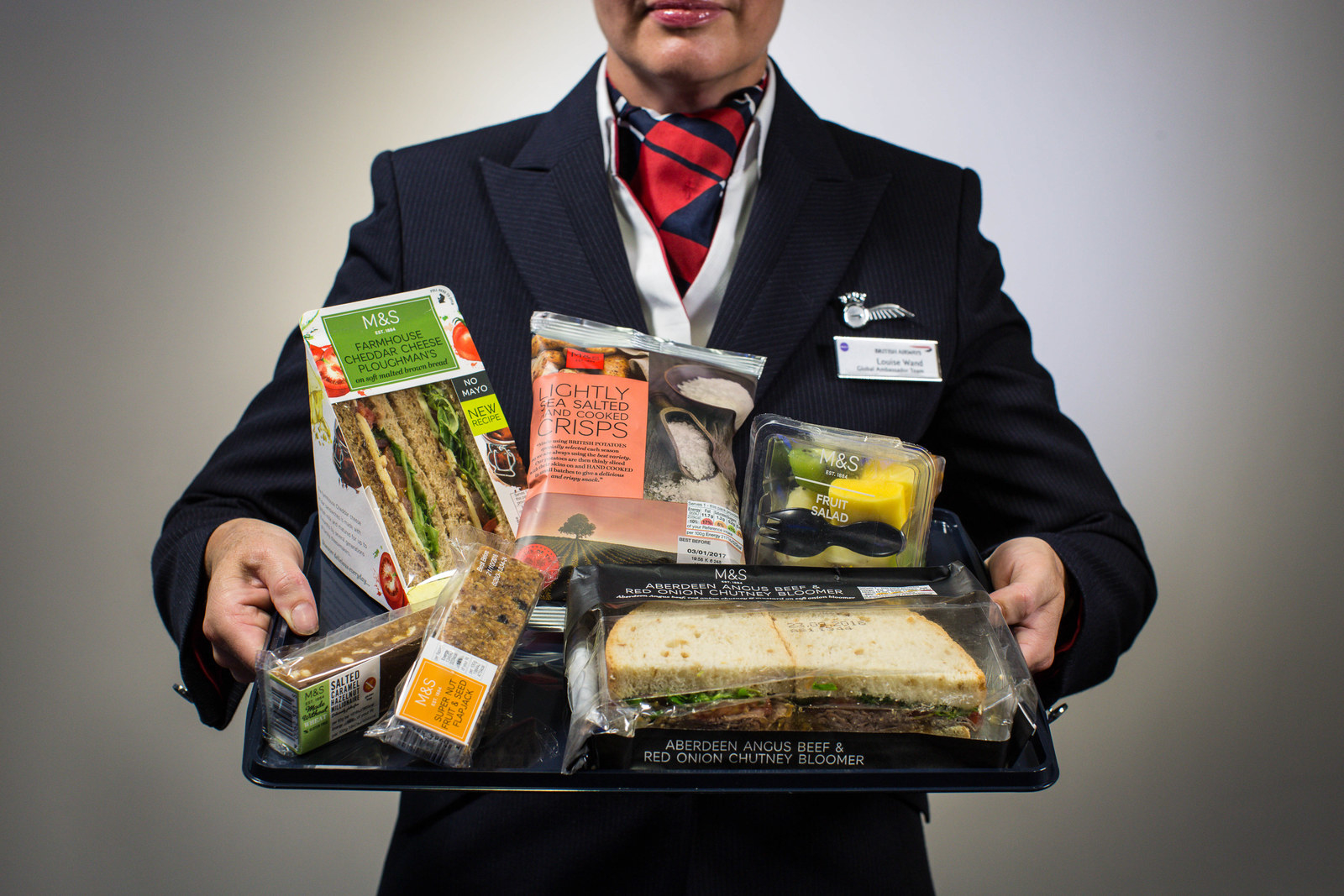 British Airways has announced that it will be ditching free food and drinks on short-haul flights for its economy class passengers. The airline has teamed up with Marks & Spencer to replace the current complimentary offer with an M&S menu instead.

The new arrangement kicks in early next year.
Every item on the menu will be under £5, ranging from £1 for hand-cooked crisps up to £4.95 for a "Balanced for You spiced chicken with quinoa and rice salad". Breakfast options will include Greek-style natural yogurt with summer berry compote and granola, and fruit salad. Hot options will include bacon rolls, and tomato and mozzarella focaccia.
Sandwiches will also be available. And not just any sandwich. BA said it will be the first airline to offer sandwiches that because of their "strong umami flavours" will work particularly well at altitude.

Previously, economy customers were offered a free snack and beverage.

BA stressed that its menu will be cheaper than what can be found on board its competitors. For example, an easyJet sandwich costs £4.50 whereas on BA sandwiches will cost £3, while a packet of crisps on Ryanair costs £2.16 and on BA will cost £1. A cup of tea on Norwegian costs £2.50 and on BA will cost £2.30, the airline said.

BA said the collaboration with M&S follows extensive customer research and feedback that highlighted dissatisfaction with the airline's current short-haul economy catering.
Alex Cruz, BA chairman and CEO, said: "I firmly believe what we are delivering breaks the mould and sets a new standard in short-haul catering. We will be providing a selection of premium brand, fresh food options and a menu that will be refreshed on a quarterly basis."
Travellers will be able to use their Avios, the points they earn as Executive Club members, to pay for the the meals.
Business class customers will continue to be offered a full complimentary menu.