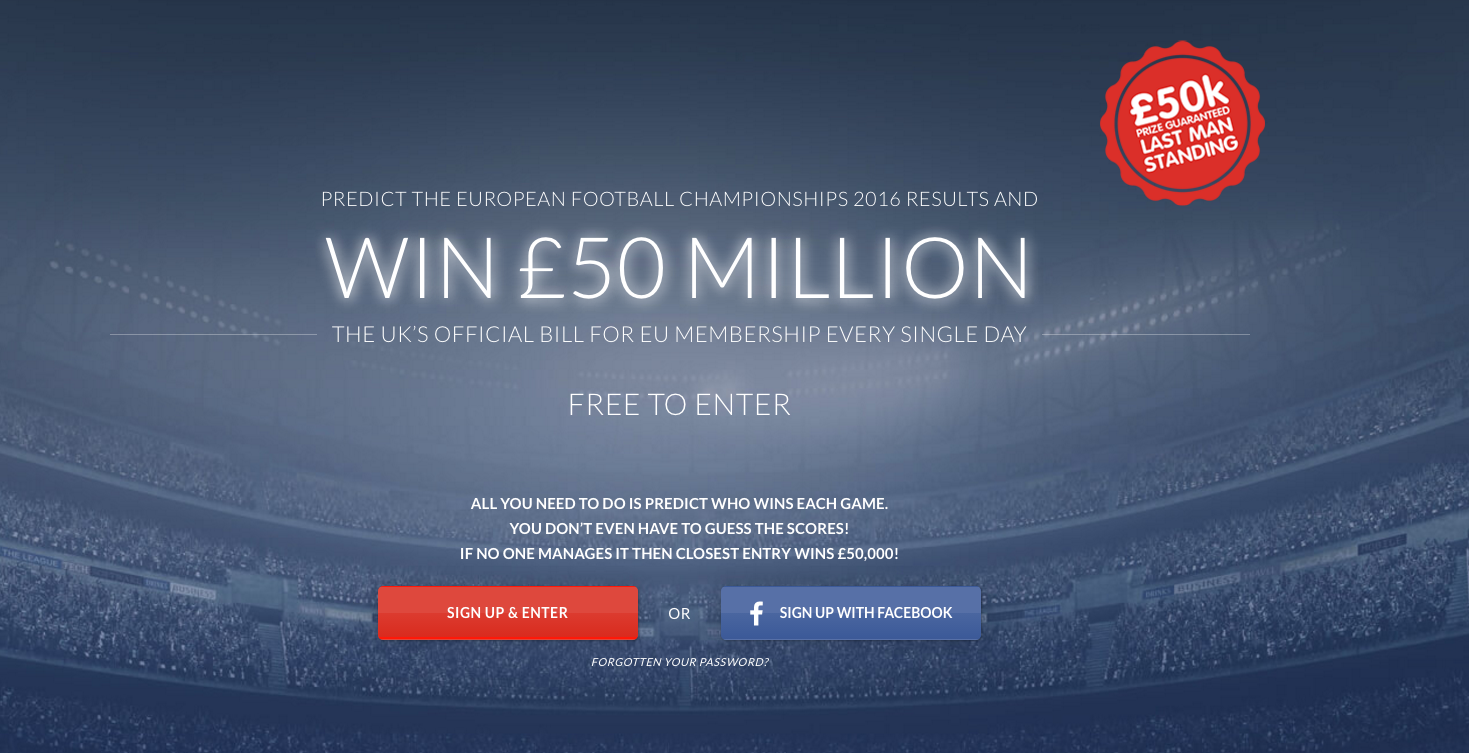 Vote Leave, the official campaign for Britain to exit the European Union, has just launched a competition offering £50 million to whoever can predict the European Championships. The competition is free to enter, and open to anyone over the age of 18.
The rules are pretty straightforward: Predict the outcome of every game correctly, the standings in the group stage, and then all the games including the final, and you win the £50 million prize.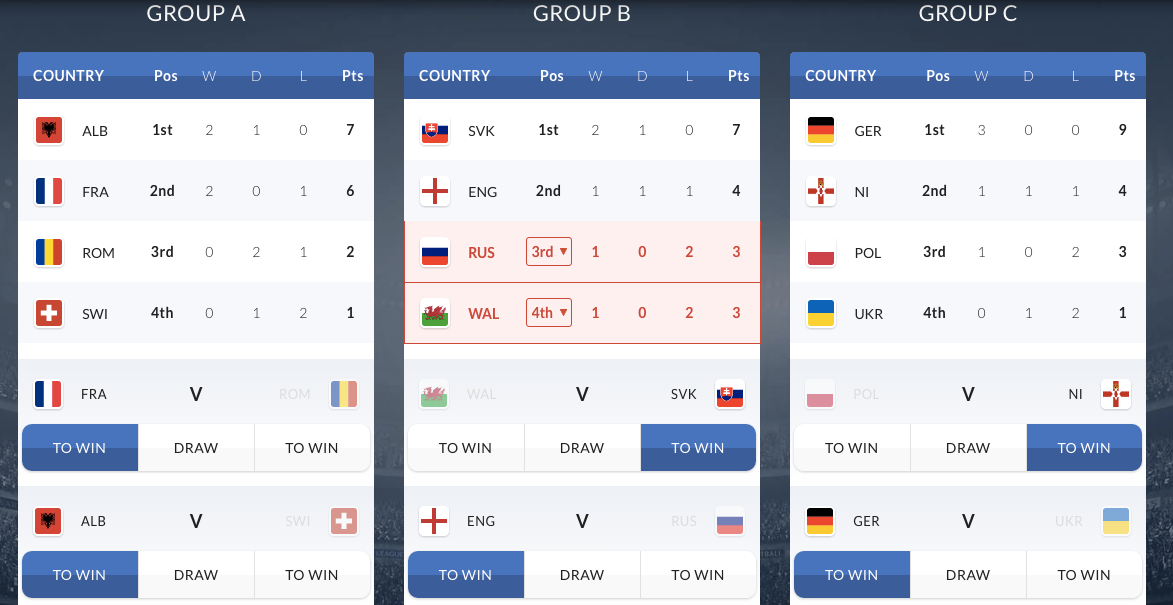 But before you get too excited, if we assume a 50/50 chance of predicting each game, your odds of winning are 1 in 2,250,000,000,000,000. However, if no one predicts all the results there is a guaranteed prize of £50,000 for the person who gets the most consecutive games correct from the first game of the tournament. Of course it is not just a game of chance. Some matches will have clear favourites, while goal difference could decide the ranking in several groups.
The competition is a clever way of collecting user data. To be able to participate, people need to register.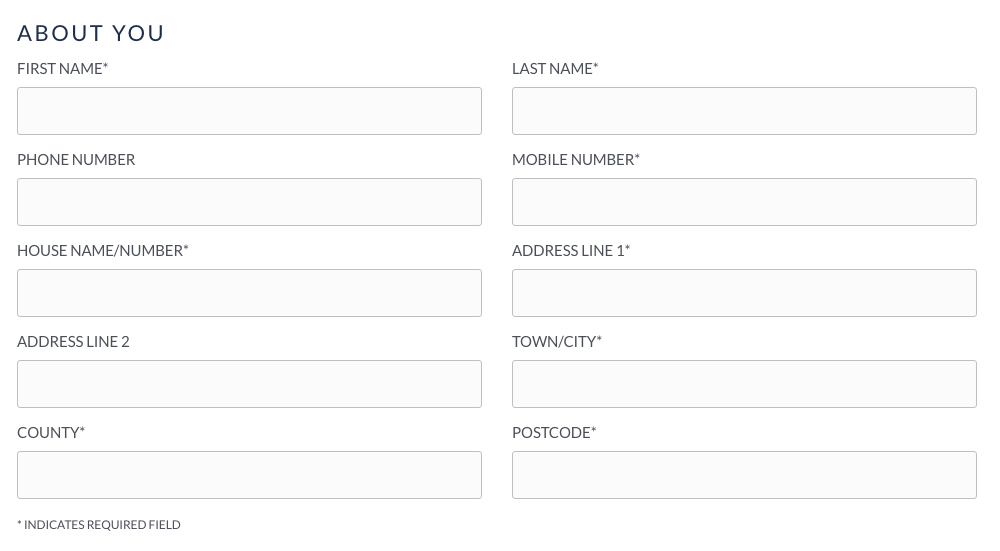 And answer some questions on the forthcoming EU referendum.

A source at Vote Leave told BuzzFeed News the campaign will be able to make a targeted use of the data it collects and follow up with people via email.

Vote Leave also intends to promote the competition on Facebook. The ads on Facebook will be lightly branded and focus on the football and the prize money.
The other aim of the competition's website is to tell people how much money Britain contributes to the EU. Vote Leave claims the UK sends the EU £50 million a day. Hence, the amount on offer and the name of the 50million.uk competition. The competition is based on a similar competition run by Warren Buffett around the March Madness basketball tournament in the US.
However, this figure has proven controversial and has been branded as misleading by the UK Statistics Authority.
The amount of cash the UK actually hands over to the EU is £40 million per day, because the UK's "rebate" is applied before any money is transferred to Brussels. Then, once you factor in the money the UK receives back from the EU – what the Treasury calls the "net contribution" – the UK government pays £27 million a day to the EU, according to Full Fact calculations.
For those worried about not getting paid if they win, Vote Leave would fund the £50 million prize via an insurance policy taken out with underwriters at Lloyd's of London.