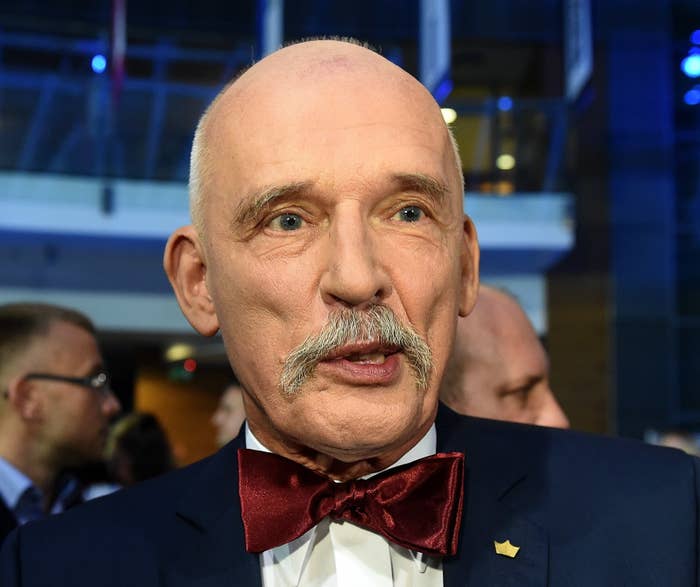 A Polish far-right member of the European Parliament, Janusz Korwin-Mikke, is facing an investigation after making a string of sexist remarks in the chamber.

The MEP told colleagues women must earn less than men because they are "weaker, smaller, and less intelligent."
Korwin-Mikke's misogynist remarks were met with a pointed response from the Socialist MEP Iratxe Garcia Perez, who told him, "I am here to defend all European women from men like you."
The exchange has been retweeted more than 1,000 times on Twitter, and viewed 2.2 million times on Facebook.
Following the debate, the European Parliament launched an investigation against far-right MEP.
It is not the first time Korwin-Mikke has got in trouble for his controversial opinions. He has previously claimed Hitler was probably not aware that Jews were being exterminated and that women should not have the vote, and has used the n-word to describe black people. Three years ago he was suspended from parliament after giving a Nazi salute.
Radio host and former UKIP leader Nigel Farage once said of Korwin-Mikke: "I am happy that there is someone compared to whom I can look like a pretty moderate politician."