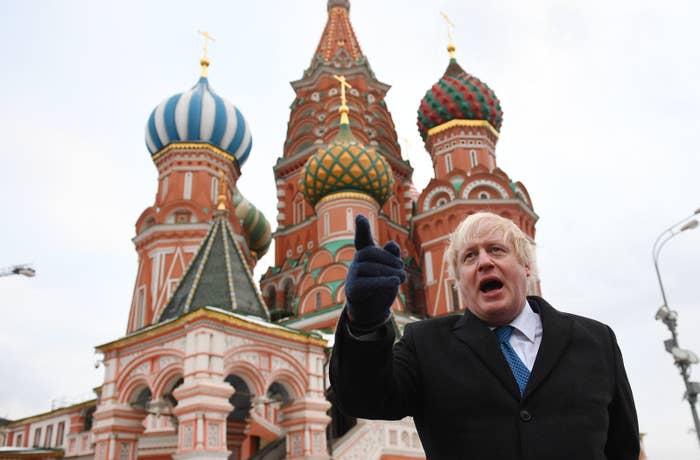 The British Embassy in Moscow used the services of a Russian catering company that was charged with conspiracy in connection with allegations of interfering in the 2016 US election as part of an indictment returned last Friday by special prosector Robert Mueller.
BuzzFeed News understands that the St. Petersburg and Moscow–based company, Concord Catering, was a supplier to the UK's diplomatic mission in the Russian capital until December 2013, just a few months before operations to interfere with the US political system allegedly began. After the contract with the catering company ended, the embassy launched a competitive tender, and Concord decided not to put itself forward for it.
Still, the embassy's logo remained on a list of clients on the catering company's website up until November 2017. It was taken down three months ago upon request of the UK Foreign Office – and only after BuzzFeed News approached the British government to ask about the embassy's relationship with Concord.
The Foreign Office confirmed in November, and again on Sunday, that the Moscow embassy had a contractual relationship with the catering company until the end of 2013, but declined to provide an on-the-record comment for this story.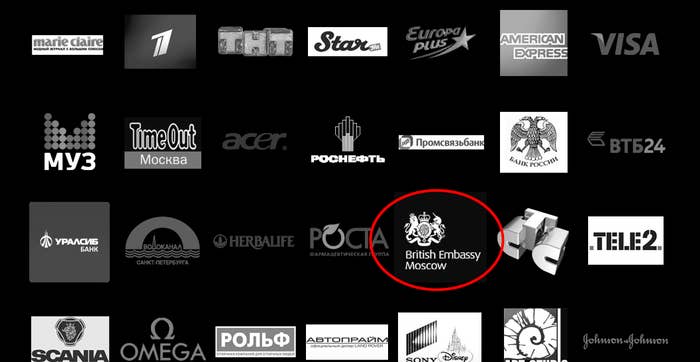 Allegations about links between Concord Catering, a second company called Concord Management and Consulting, and the Internet Research Agency, Russia's notorious troll farm, have been reported before. All three entities are listed as defendants in the indictment published on Friday. The troll farm's existence was first documented in a September 2013 report by Russian newspaper Novaya Gazeta.
According to the indictment, Concord was the agency's primary source of funding for its 2016 operation, and the operation at one stage had a monthly budget of $1.25 million.

The Concord companies are owned by Russian businessman Evegny Prigozhin, who is also listed in last week's indictment along with 12 other individuals. Prigozhin has for years been seen as close to Russian President Vladimir Putin and the Kremlin, and has been dubbed Putin's "personal chef". Prigozhin allegedly approved and supported the campaign, and acted with the full knowledge of the other defendants.

In 2016, the US Treasury Department imposed sanctions on Prigozhin over the conflict in Ukraine. The two Concord companies were added to the Ukraine sanctions list a year later.

Asked about Mueller's indictment last Friday, Prigozhin told Russian media outlet RIA: "Americans are very impressionable people, they see what they want to see."
He added: "I relate to them with great respect. I'm not upset at all that I'm on this list. If they want to see the devil, let them see it."
Concord Catering did not respond to a request for comment.