Years Of Warnings About G4S Youth Jails Were Ignored, Damning Report Reveals
The Ministry of Justice has confirmed it will take back control of the G4S-run Medway secure training centre as an inquiry found that staff, parents and professionals had been raising concerns about abuse at privatised youth jails for seven years.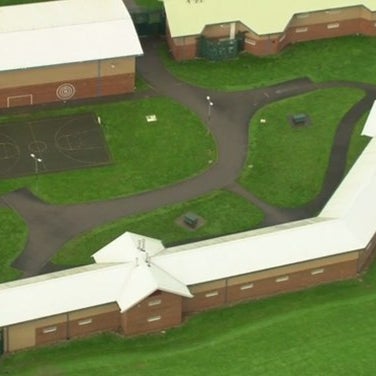 Whistleblowers attempted to flag concerns about abuse of inmates and falsification of records at youth jails run by G4S for several years, according to a damning report released on Thursday by the Ministry of Justice.
As the justice secretary, Michael Gove, confirmed that the G4S-run Medway secure training centre would be taken back under public control, the MoJ report revealed that the Youth Justice Board (YJB) had received 35 separate letters detailing serious allegations about the company's youth jails going back seven years. The warnings appear to have been ignored.
Medway hit the headlines earlier this year when a BBC Panorama documentary alleged that young inmates were abused by staff who attempted to conceal their behaviour.
In a written ministerial statement Gove said the institution would be taken over by the National Offender Management Service (NOMS) at the end of July. He wrote:
Following the troubling allegations raised by whistleblowers – and documented by the BBC's "Panorama" – about the treatment of young people in custody at Medway, I appointed an Independent Improvement Board to investigate the centre's governance and the safeguarding measures in place there.

I am today publishing the Board's report, which tells a powerful story – not just about what went wrong at Medway, but about broader problems in the Youth Justice System, and specifically in the children's secure estate.
The report raises serious concerns about whistleblowing in G4S-run centres. It describes how the Youth Justice Board, the government arm with ultimate responsibility for the jail, provided its authors with "thirty five separate digital documents dating back seven years."
It goes on: "The letters were sent from different parts of the country and referred to different G4S managed STCs. They were sent by parents, professionals, and both experienced and newly appointed staff, who expressed shock at some of the things they had seen."
According to the report, "there were a number of consistencies in the messages":
– Allegations related to senior management rather than junior staff;
– Descriptions of a culture of corruption in which falsification of records was encouraged by management in order to avoid contractual penalties;
– Bullying of trainees and staff by senior managers, including allegations that staff who were subject to serious allegations were promoted while staff who raised concerns were forced to leave;
– Lack of boundaries between staff and trainees, with staff using trainees to intimidate other trainees and staff;
– Further allegations of staff behaving inappropriately to trainees.
The report adds: "The Board heard evidence, also raised in whistleblowing letters they saw, that G4S tried to stop former members of staff from speaking out."
It also raises questions about the quality of evidence being given to the Youth Justice Board. It highlights the "highly disconcerting finding, at their first visit to Medway STC on 5th February 2016, that the YJB monitor did not have unfettered access to CCTV and that there was evidence that G4S was manipulating what the monitor had access to".
However, the Youth Justice Board also comes in for criticism, with the report claiming the letters "came with very little evidence that a serious attempt had been made to organise the accumulated evidence or analyse the data".
Lin Hinnigan, chief executive of the Youth Justice Board, said: "We are reviewing our policies for people to raise concerns with us so whistle-blowers feel supported and their concerns are thoroughly investigated. Our new, more robust system of monitoring will also ensure greater scrutiny of STCs, essential to protect children in custody.
"Whilst in the past we did take action on individual concerns raised with us and referred these to the relevant authorities for investigation, this was clearly not enough to address the cultural failings identified."
In a written response, Lord McNally, the chair of the Youth Justice Board, announced it had "enhanced its existing monitoring".
He wrote: "We have now developed a more wide-ranging, robust and diverse system of monitoring for all STCs. This will deliver the greater scrutiny that is essential to protect children in custody. In this context we welcome the addition of STC governing bodies to support this work."
The report also throws the spotlight on another of G4S's youth prisons, Oakhill, where, it says, a young person described "routine verbal bullying and intimidation of trainees by staff, with abusive and racist language a daily occurrence".
In February, G4S said it would be selling off all of its children's services. Shortly before the announcement, Paul Cook, the director of children's services at the company, told BuzzFeed News he was "sickened" by the scenes he'd seen on Panorama in January, which appeared to show guards at the private youth prison slapping an inmate, using unnecessary restraint techniques, and attempting to conceal their behaviour from CCTV cameras by standing under them.
Thursday's report shows that the problems alleged by Panorama had been going on for years. In one section it describes how the chief inspector of prisons, Nick Hardwick, had "concerns about the use of pain compliant techniques on children and the impact this had on staff culture and relationships" and felt that "the G4S over-controlling management culture might inhibit staff from raising concerns and that the various monitoring systems in Medway STC lead to blurred accountability".
It also calls into question how appropriate it was for an institution intended for children to be run by a private security firm. It describes how pressure to bring the jail "under control" in its early years "and the fact that G4S ... is ultimately a security firm meant that a culture of control and containment developed".
It goes on: "Instead of evolving into something more appropriate to caring for young and vulnerable children after the early disorder had been brought under control, the culture was maintained and became entrenched. The fact that the same individuals have been part of G4S leadership, often getting promotion within the organisation, has helped imbed this culture."
The report also confirmed revelations, published by BuzzFeed News, that prior to the Panorama programme staff had been sacked from the centre after children were described as "fucking cunts" on Facebook, and that lawyers from the Howard League for Penal Reform had dealt with complaints raised by or on behalf of young people at the prison since 2008 but that they were often not upheld, often because of "a lack of CCTV evidence corroborating the child's version of events".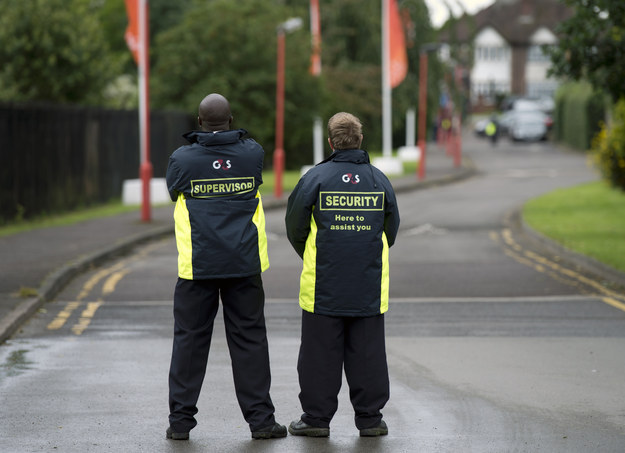 The regional president for G4S in the UK and Ireland, Peter Neden, said: "The previously reported mistreatment of young people by members of staff at Medway was shocking and completely unacceptable. The behaviour was not in accordance with our standards and policies and was inconsistent with the training provided to officers. It is not representative of G4S employees across the country.
"We reported the allegations of mistreatment at Medway to the police and local authority immediately and the staff involved have been dismissed from the company.
"These events were deeply disappointing after seven years of Medway achieving a good or outstanding rating from independent government inspectors and it is clear that the multiple levels of internal and independent oversight of the centre failed to detect the behaviour of these staff."
Lord Falconer, the shadow justice secretary, said: "The shocking scenes at Medway secure training centre (STC), exposed by the BBC's Panorama team, must never be repeated. That is why I welcome this damning report and the action recommended by the Improvement Board. It is time for the Tories to answer the many serious questions about the management structure at other STCs and whether they are operating in the way originally intended.
He added: "They must also explain why it took the government so long to see what was truly happening at Medway in light of the very troubling allegations of unnecessary use of force. It is time for Michael Gove to deliver the radical reform that our youth justice system so sorely needs."
Frances Crook, chief executive of the Howard League for Penal Reform, said: "This is a comprehensive and wide-ranging report that goes well beyond considering one company's failings or the idea that a few bad apples are at fault. G4S, the Youth Justice Board, and Barnardo's advocates are all criticised heavily.
"The Howard League has been saying for 20 years – ever since secure training centres were first envisaged – that the concept was rotten. Today's report vindicates this view. It is devastating to think about the thousands of children who have been through the doors of these child jails.
"We welcome the removal of G4S, but we question whether the National Offender Management Service can address these fundamental concerns. Medway and the other two secure training centres should be closed."