Here's the front page of today's Daily Mail.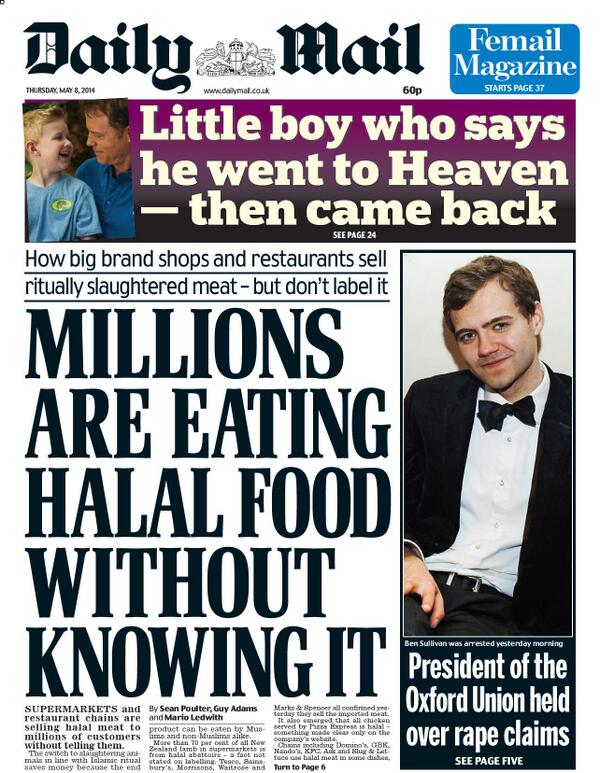 The notion that halal meat is being secretly served to us is obviously concerning for some.
It's also a complex debate. BuzzFeed looks at it here.
However, in case anyone thinks this is a new issue, there's at least one way customers could have found out that it's not mandatory for meat to be labelled as such. And that's by reading the Daily Mail and its sister paper, the Mail on Sunday.
Not only have both papers repeatedly raised the issue of halal food labelling, in 2010 the Mail on Sunday even ran an investigation and named many of the companies in today's story. The story then shifted on, beyond the supermarkets, to the sale of the meat in schools, hospitals, pubs and other institutions.
In the last four years, the issue's been raised no fewer than 11 times. And that's just in those two newspapers: there are similar results for a whole load of others.