Kids Company, the major youth work charity that closed its doors on Wednesday, is facing allegations that sexual abuse, violent assaults, and drug offences occurred at some of its centres and were not reported to proper authorities, four former full-time employees told BuzzFeed News and Newsnight.
The charity, which received millions of pounds of central government funding along with donations from celebrities such as Richard Branson and J.K. Rowling, is under investigation by the Metropolitan police's complex case team of the sexual offences, exploitation and child abuse command, BuzzFeed News and Newsnight first reported on Thursday.
On Tuesday, the government said it was clawing back a £3 million grant recently disbursed to the charity because it allegedly wasn't used for the proper purpose. That led the charity to announce on Wednesday that it would close its doors.
The police investigation began after BuzzFeed News and Newsnight passed on testimony from two former full-time employees to the Met. Authorities have since interviewed both of those employees, who corroborated all of the alleged offences in this article. BuzzFeed News and Newsnight have also passed on testimony of two more former full-time workers and one longtime volunteer corroborating those allegations to authorities. None of the offences have been proven.
The witnesses said all of their allegations occurred in two of the charity's centres in London: the Urban Academy in Southwark and the Arches II in Lambeth.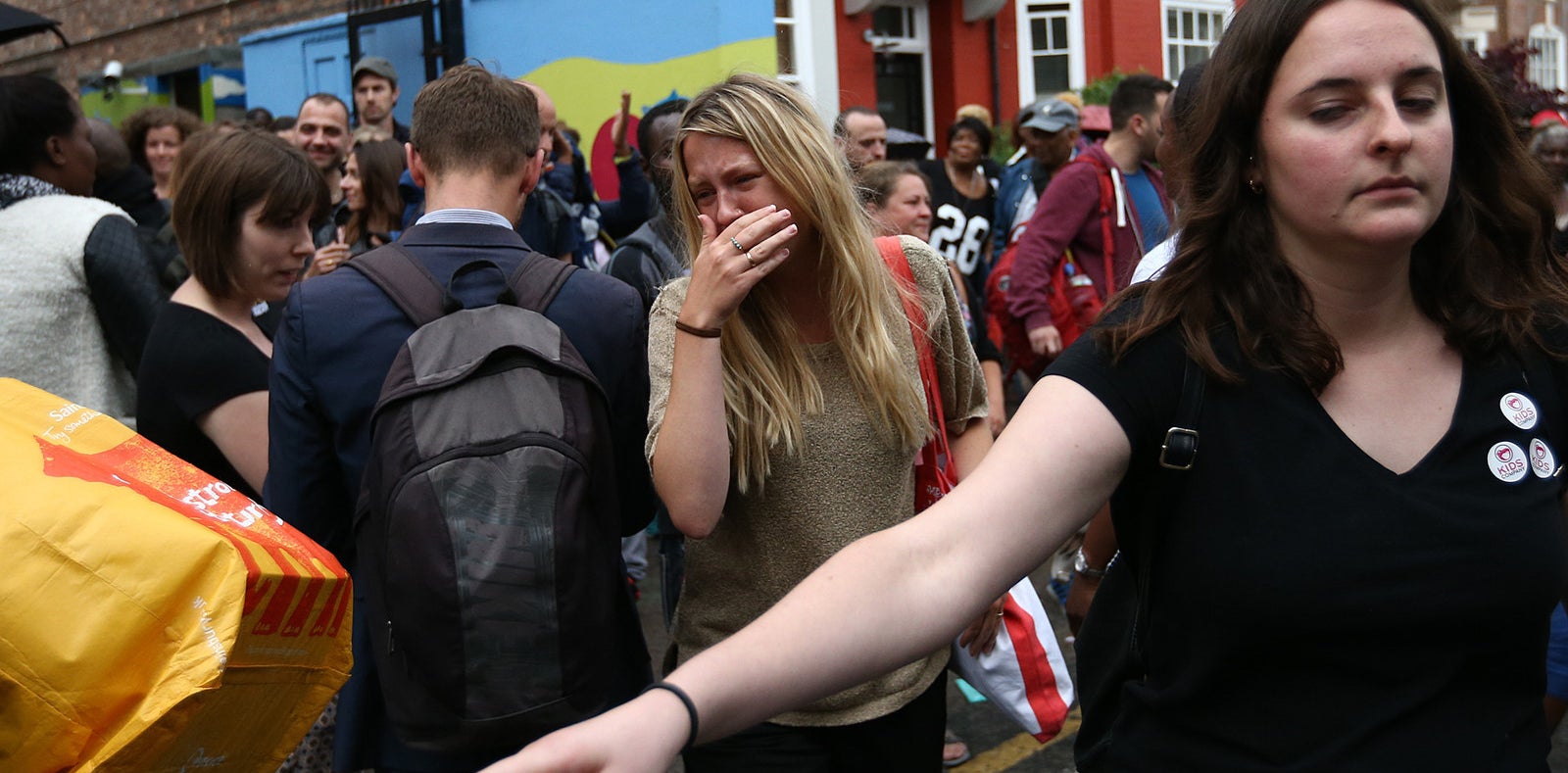 A woman weeps as she leaves the Kids Company premises on Thursday in Camberwell
The charity's funding structure meant it didn't operate under the normal terms and oversight for the sector, and was widely expected to self-police. Several people who spoke to BuzzFeed News said they didn't report details of their allegations to authorities at the time for fear of repercussions.
Kids Company was founded in 1996 to provide care to vulnerable and poor children by offering health, housing, mental health, arts, education, and employment assistance. The charity claimed to help young people – called "clients" – ranging from toddlers to 24-year-olds at its centres in London, Liverpool, and Bristol.
One of the whistleblowers alleged there were a number of sexual assaults at the Urban Academy. Perhaps the most serious of the alleged cases involves a client in his twenties who she said sexually exploited girls aged 16 to 18. She said he "forced them to commit sexual acts on him... There'd be repercussions if they didn't... He'd blackmail them." She added that he would "photograph them naked and then threaten to send it around to other people." She said that she informed his keyworker about this, but the complaints were not brought to the police's attention.
She also said that staff members had watched videos of a young female client "showing a lot of their body". The testimony under investigation primarily concerns the welfare of vulnerable young adults. The Mail on Sunday recently reported that a teenage girl was allegedly assaulted by a staff member on Kids Company premises, that police and social services were not informed, and that no action was taken.
One client forced female clients "to commit sexual acts on him... There'd be repercussions if they didn't."
One former full-time worker described the charity's internal safeguarding team – meant to protect against allegations described by the former employees – as "almost a joke". In addition to that weak oversight, all of the former employees said the staff are not adequately trained regarding boundaries with clients.
"We were their parents, their surrogate parents. Hug them, kiss them. There would be home visits. Get them out of bed in the morning," one former employee said.
Staffers would have to call the clients – even those aged 16 and up – telling them, "'You've got a lesson, you've got to come into school,'" the former employee said. "They'd mollycoddle them."
She added that she was "100%" sure that there were "safeguarding issues" around these close relationships.
Drugs were taken openly by clients and staff at the two centres, three of the former full-time employees said. One of the former workers who spoke to police said that staff sometimes bought drugs from clients.
Founder Camila Batmanghelidjh allegedly tolerated the use of drugs by staff and clients, one former full-time employee who spoke to police said. "It's like a joke with Camila. One of the [staff] said they had a meeting and Camila joked, 'Are you going to go off and smoke your funny cigarettes, now?'" she said. Another former full-time employee who spoke to police said that in addition to skunk, cocaine use was widespread.
"There [were] complaints from [local] residents all the time" about the smell of marijuana, one former employee said, adding that the charity's management "didn't do anything really. A top official would say, 'Well, what can I do?'"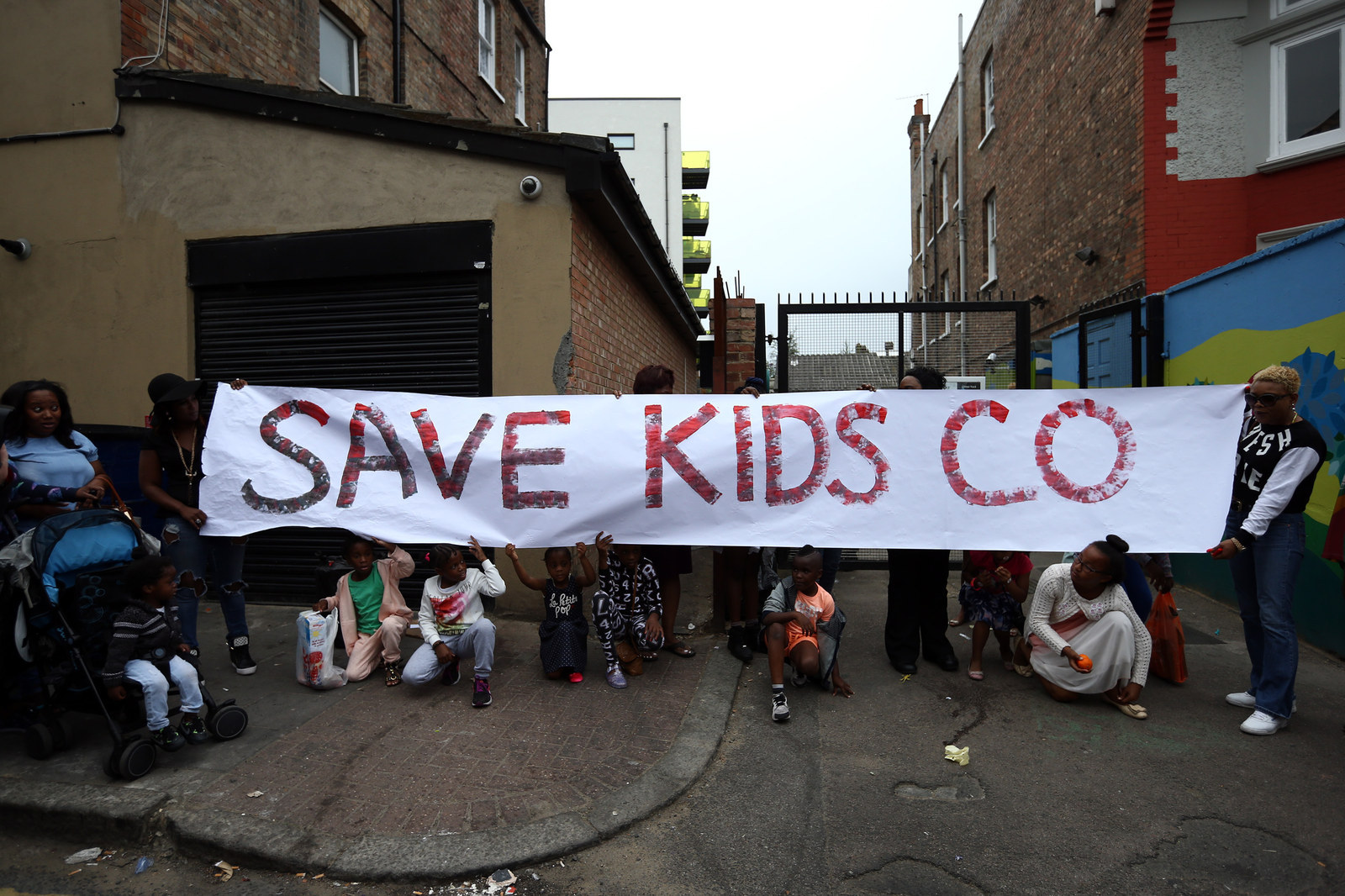 Meanwhile, a member of staff at the charity is currently facing a misconduct hearing over allegations she took MDMA while in the company of two clients, allowed them to stay at her flat, and took cocaine. These allegations were raised independently of BuzzFeed News and Newsnight referring witnesses to police.
The two former full-time staffers who spoke to police also alleged there were a number of violent assaults. The most serious allegation involves an incident at The Arches II when a Kids Company employee was allegedly assaulted by a client with a snooker ball – leaving the employee unconscious and hospitalised, said two former full-time workers, one of whom has firsthand knowledge of the incident, the other who spoke to police.
"They didn't want police involvement, they didn't want anything negative towards the charity and especially for the young people," one of the former employees said. "[Batmanghelidjh] was of the mindset, 'Oh, they can't have a criminal record. It would go bad against them.'"
"They didn't want police involvement, they didn't want anything negative towards the charity."
The police were not contacted, witnesses said. The employee has left the charity. The client is currently in prison for stabbing a man to death.
One of the former staff members who spoke to police said that a second serious assault by one client on another was not reported. Both former staffers recently described these assaults to the police after they were referred by BuzzFeed News and Newsnight.
A former full-time employee who spoke to police also claimed that there was homophobia and racism within the centres. She described how a young person who was out gay touched a member of staff. The staffer, the former employee told BuzzFeed News, told the person, "Get your nasty, dirty hands off me."
The staffer said she heard a number of other homophobic comments from employees during her time at the charity. Such comments allegedly included: "Imagine how ashamed their parents would be"; "No wonder they've disowned them"; and "Is he a rent boy?"
On another occasion, she said she saw members of staff bullying a young Muslim girl. When "a dustcart came by", the staffers allegedly said to the girl, "'Oh you're dirty, you're nasty. You should go jump in that dustcart.'" They were "shaming her", the former employee said.
She also said that one individual in senior management "didn't think that white workers should work with black [ones]". He told the former employee that he believed that "all mixed-race people are confused".
Spokespeople for Kids Company and CEO Batmanghelidjh didn't return requests for comment from BuzzFeed News on the allegations contained in this piece.
However, Batmanghelidjh appeared on Newsnight on Thursday evening. She said that young people were "absolutely not allowed" to use any type of drugs. "If we find that out, we challenge them," she said.
On the alleged snooker ball assault, she said she remembered "hearing about the incident". However, she denied telling the member of staff not to contact the police: "I would never say that," she said. She said that "as far as I'm aware" the member of staff did not approach her following the incident and that "it was never brought to my attention that the staff member wanted to press charges".
"Not every violent outburst is the same," Batmanghelidjh said.
She said it would "become clear we didn't withold information".
"If such a thing had taken place... it would have triggered all our safeguarding procedures and been immediately reported," she said. She went on to add that, "There is no awareness of this incident having taken place at Kids Company's premises or been brought to Kids Company's attention – we would have totally reported something like that."
Batmanghelidjh also asked why Newsnight hadn't brought the information to Kids Company's attention earlier. Host Kirsty Wark said the charity had been given a week to respond.