Why Did The Government's Fit-For-Work Test Turn Into A Disaster?
Today's report from the work and pensions select committee says the government must "fundamentally reform" the Work Capability Assessment. How did it become the element of welfare policy Iain Duncan Smith doesn't like to talk about? In January 2013, a story told by an MP in the House of Commons began to spark outrage on social media. The MP in question was Iain Wright, the Labour member for Hartlepool, and the story was that of "Mrs M", a woman in her early 50s who suffered from Crohn's disease. She had a large section of her bowel removed and suffered two bouts of diarrhoea a day, but was classed as having "limited capacity for work". Wright continued:
Her assessment and appeal were degrading, insensitive and unprofessional. She was described throughout her appeal notes as a man. Incorrect dates and fictitious telephone calls were placed on her files – in other words, lies. Mrs M was told that she could wear a nappy for work. What sort of country have we become? What sort of ethical values do the government have, if that is the degrading and crass way in which decent, law-abiding constituents of mine are being dealt with?
It was the line about being told to wear a nappy to work that hit the headlines, but shocking though it was, the story was only one of scores that MPs told that day.
Today's report from the work and pensions select committee doesn't hold back on the flaws in the Employment and Support Allowance (ESA) system. It says they're so grave that simply "rebranding" the assessment used to determine eligibility for it – the Work Capability Assessment (WCA) – by appointing a new contractor will not solve the problems.
Dame Anne Begg MP, the committee's chair, said: "We know that the redesign can't happen overnight, but the current system needs to be improved now, because it is clearly causing claimants considerable distress and anxiety."
No doubt the recommendations and revelations within the report – such as the backlog of 700,000 assessments that have built up – will dominate the coverage. But what's more interesting is the evidence behind the report, which has its basis in years of horrific experiences for disabled people, blame shifting and systemic political failure.
The French multinational Atos was brought in by Labour in 2008 to assess 2.5 million people on incapacity benefit to see if they were fit for work, for which it was to be paid £110m a year. To do this, it used a so-called "logic integrated medical assessment", a process designed to ascertain whether a benefits recipient was suitable to return to work, which critics claimed made it very difficult for health professionals to exercise their professional judgment. The computer-based system has been roundly condemned for not taking into account the complexity of the needs of severely disabled or sick persons.
The scope of the tests was expanded under the coalition in 2010. Last year Prof Malcolm Harrington, a government welfare adviser, suggested the expansion happened after ministers ignored his advice not to push ahead immediately with the plans. The Department for Work and Pensions (DWP), for its part, said there was no record that Harrington had formally issued a warning to ministers.
The British Medical Association has condemned the WCA as unfit for purpose. Those who have been assessed often feel the opinion of their own health professionals have been overridden or ignored. As Iain McKenzie, Labour MP for Inverclyde, put it: "It is ridiculous to have people making an assessment based on a tick-list that looks like it should be used for an MOT on a car."
There are 1.6 million claimants on incapacity benefit, assessed at a rate of 11,000 every week. But doubt has been cast on the quality of these judgements, since on average around 35% per cent of challenged decisions are overturned at tribunal; this number has come down, but only a little, and it still amounts to one in ten of the total assessed. It cost £70m in 2013–14 to assess the appeals. In 2012 we learned that some 1,300 people have died after being placed in the "work-related activity group" for those expected to start preparing for an eventual return, while 2,200 died before the assessment process was completed.
But the problems with the system go beyond the assessment itself. Today's report points out that the outcomes of the ESA claims process are too simplistic. Claimants can be found "fit for work" and are then ineligible to claim ESA. Claimants found to have such limited functionality that that they cannot undertake any work-related activity are placed in a Support Group, where they are subject to no work-related conditionality. This leaves a large and disparate middle group of claimants who are not yet fit for work, and may even have a deteriorating condition, but who are required nonetheless to undertake activity which is meant to help them find work in the longer term.
The January 2013 debate at which Wright told the story about his constituent with Crohn's disease was something of a watershed moment. It came after months and months of concern expressed on both mainstream and social media.
By now, the assessment, which had begun with the noble aim of stopping people being trapped in a spiral of benefits dependency, had begun to spiral into chaos. Quite apart from the numerous testimonies shared on Facebook and Twitter, there had been a Channel 4 Dispatches documentary, and a Panorama investigation which claimed Atos was working to internal targets. Still, supporters of the government tended to dismiss the criticism as moans from the left, but such characterisation was rather thinner on the ground after the 2013 debate, because for the first time MPs from across the political spectrum openly debated the test and laid bare everything that had gone wrong with it.
Pamela Nash, Labour MP for Airdrie and Shotts, said: "I have had a frail lady sitting in my office who had only recently finished chemotherapy but had been told she was fit for work. I have had a lady who suffered 90% burns to her body – she spends every day in severe pain – and was told that she was now ready to join the Work Programme. I could list hundreds of others – sadly, these are very familiar stories. These people are having their lives ruined by a system that was designed to support them."
Steve Rotheram, Labour MP for Liverpool Walton, described a case he had heard about from a constituent, Janine, in Liverpool. "Her dad was thrown off sickness benefit in November after an Atos work capability assessment and was declared fit for work despite suffering from chronic obstructive pulmonary disease. Six weeks later, on Christmas Day, Janine's father died."
Jonathan Edwards, Plaid Cymru MP for Carmarthen East and Dinefwr, said one of his constituents "has been diagnosed with an aggressive brain tumour, which cannot be completely removed because that would leave her paralysed. In August and September of last year she had radiotherapy to slow down the growth of the tumour, but in October she was told that it would grow back even more quickly, and that she would have to have further radiotherapy or she would die. I should add that this lady also has polyarthritis and asthma. Why has this lady been placed in the work-related activity group? Her doctors and consultants have specified ... she is fighting for her life. Her only concern should be winning that battle." Perhaps the most damning testimony came from the MPs who talked about the WCA's performance when it came to mental health.
Madeleine Moon, Labour MP for Bridgend, described a female constituent, "Mrs E", who had worked as an accounts officer but suffered a sexual assault which left her with post-traumatic stress disorder. After being found fit to work, she had to repeatedly attend appeal tribunals, and her payments were stopped on several occasions due to "administrative errors". The stress eventually lead to a suicide attempt. Moon said: "This lady is being hounded by the state: there is no other way of describing it. There is no excuse for this behaviour. This is a company that is not playing fair by this country's most vulnerable people."
It was a theme readers of the New Statesman learned more about that year after I covered the case of Alice (name changed). Alice suffered from severe bipolar disorder, and had been sectioned on numerous occasions after harming herself. In February 2012 she received a letter from Atos, which told her that she was about to lose her Disability Living Allowance – a different benefit to the ESA, but one which still requires an assessment.
Shortly after this, she was found by her mother in the bathroom. She had slashed her throat in the bath. She was taken to hospital for treatment, and survived. Alice's community psychiatric nurse and a forensic psychologist contacted Atos: they told the company not to contact her directly again. The company agreed. The morning after she'd been released from hospital, she returned to find another letter concerning an appointment, slashed her throat again, and was readmitted to hospital.
Alice's mother got in touch with a local benefit-advice charity. They managed to restore her benefits without the need for further tribunals. But then Atos wrote to Alice again. Fortunately the letter arrived while her condition was stable and she suffered no ill effects. The local charity again took up the case. The charity's CEO claimed Atos told him the letter was computer-generated – and could not be stopped.
But who was really to blame for all this? There was another little detail buried away in that January debate. It involved the Conservative MP Robert Halfon and the Labour MP Kevan Jones, and it told us rather a lot about the outsourcing process.
Mr Kevan Jones (North Durham) (Lab): The Hon Gentleman is correct in saying that the first contract with Atos was introduced by the previous government, but why did the present Government renew and extend that contract even though they knew about all the problems that he and others have raised in the House?Robert Halfon (Harlow) (Con): This is where I agree with the Hon Gentleman. I was very disturbed when Atos got the contract for the personal independence payments.Mr Jones: That happened under this Government.Mr Halfon: Yes, that is what I am saying. The reasons that were given included the fact that the infrastructure was already in place, and the cost of changing the contractor.
There have been many questions raised over how far this failure is due to the previous administration, and how far it is due to the company involved. Was the Labour administration outmanoeuvred by Atos, or did it simply draw up a bad contract due to managerial incompetence? The laws surrounding the information that can be made public regarding such deals make it impossible to say, but those in the know will tell you both explanations are equally likely.
What do we really know about the work of Atos, the eighth biggest IT provider in the world? It's difficult to gather information on its UK operations – quite apart from the fact that its work is shrouded in commercial confidentiality agreements, it's also worth noting that it's used legal threats to defend itself in the past; in 2011 it did so to silence online criticism by disability rights campaigners. Such activity seems to have died down, perhaps because of the outrage that a company in receipt of public money should choose to devote funds to it.
If it hoped that all of the rage regarding the contract would eventually be displaced on to the government, a steady trickle of concerning stories have put paid to that. Insiders will tell you that of all the mistakes the company made, the biggest was accepting a contract like this without predicting the degree of media scrutiny that would come with it. In 2011, two Atos Healthcare employees were investigated over allegations that they made inappropriate remarks on Facebook about the people they assessed for sickness and disability benefits, referring to them as "parasites" and "down and outs".
Two years later, two nurses who resigned from the company because it was "cutthroat" and "ruthless" described how they were criticised by their managers for being "too nice". Last year a doctor working at the company also blew the whistle: the Guardian reported on the case of Greg Wood, a doctor who "decided that he could no longer tolerate working for the fitness-for-work assessment firm Atos earlier this year when he was asked, for perhaps the 10th time, to change a report he had made on a claimant, in this case making it unlikely that the individual would be eligible for sickness benefit." But it would be too simple to point the finger at the company alone. In the words of today's report: "We recommend that the government takes steps to communicate clearly to claimants, the wider general public and the media, that it is the DWP which decides on benefit eligibility, not the contracted provider of the WCA, and that the face-to-face assessment is just one part of the decision-making process."
We heard similar points last February, when the House of Commons public accounts committee delivered a coruscating report on the test and revealed that the failure went beyond the company. It warned in fact that most of the problems lay with the DWP, concluding:
The WCA process is designed to support a fair and objective decision by the department about whether a claimant is fit for work, but in far too many cases the department is getting these decisions wrong at considerable cost to both the taxpayer and the claimant. ... We found the department to be unduly complacent about the number of decisions upheld by the tribunal and believe that the department should ensure that its processes are delivering accurate decision-making and minimising distress to claimants.
Margaret Hodge, the committee's chair, gave a statement in which she said:
The Work Capability Assessment process hits the most vulnerable claimants hardest. The one-size-fits-all approach fails to account adequately for mental health conditions or those which are rare or fluctuating. While the Department has started to improve, the process is still too inflexible and too often is so stressful for applicants that their health simply gets worse. A key problem is that the Department has been unable to create a competitive market for medical assessment providers, leaving Atos in the position of being a near monopoly supplier. The Department is too often just accepting what Atos tells it.
Again, regular watchers of the outsourcing industry will recognise this concern about a lack of proper competition and a near monopoly in the market for what are very niche services that have a huge impact on people's lives. But ever since Atos announced it was seeking to end the contract, the allocation of blame has been something of a pointless exercise. It said staff carrying out assessments had received death threats online and in person, and pledged to carry on undertaking the tests until a new company was in a position to take over.
By all accounts, staff at the DWP were furious that the company had gone public. "Atos were appointed the sole provider for delivering work capability assessments by the previous government," a spokesman said. "In July we announced Atos had been instructed to enact a quality improvement plan to remedy the unacceptable reduction in quality identified."
If this shifting of the blame (away from where it lay, according to the public accounts committee report) seemed disingenuous, it's also perhaps worth noting that the primary motivation for Atos's exit – the death threats – was subsequently called into question.
Regardless, in March 2014 disabilities minister Mike Penning said a new company would be appointed in early 2015: "I am pleased to confirm that Atos will not receive a single penny of compensation from the taxpayer for the early termination of their contract. Quite the contrary, Atos has made a substantial financial settlement to the department." The DWP said "one national provider" would be appointed to take over the contract early next year. Perhaps it's not in either party's interests for any kind of public dispute. It certainly suits the DWP for the company to be a "lightning rod" for anger, as today's report puts it. Indeed, despite rumours of fury at the DWP over Atos's public announcement regarding pulling out of the contract, only a few days later the company was chosen by the Department for Health to manage the NHS's new data-sharing project. And in March 2014 a story broke which hinted at the degree of complicity that often exists between companies and the government in the tender process. This time the contract was to provide Personal Independence Payments, which Atos was awarded in summer 2012.
In its tender document, submitted to the Department for Work and Pensions, Atos suggested that more than 700 healthcare providers, including 56 NHS hospitals, had contractually agreed to provide accommodation where assessments for new Personal Independence Payments (which replace the Disability Living Allowance) could take place. It claimed the "hyper-local" network would mean that no disabled claimant would have to travel more than 60 minutes to attend an assessment, with "over 90% of claimants able to reach the centres in 30 minutes". Four months later, all but four of the NHS trusts and the private hospital chains had dropped out, leaving 96 assessment centres, one covering all of Suffolk, one for all of Cambridgeshire and one for all of north London – hardly ideal given how many people being assessed find it difficult to travel long distances.
Ironically, we heard similar complaints at the January 2013 debate regarding the WCA. Eilidh Whiteford, SNP MP for Banff and Buchan, said she had "encountered incontinent patients being asked to make four-hour round trips on public transport. I have also encountered constituents who have had to make very long journeys by public transport only to find that their appointment is not double-booked, but triple-booked." She was one of many MPs who made similar complaints.
The company categorically denied making misleading claims in the tender document. "We had the written agreement of every single trust named in our tender document that they could be named. The department was fully aware throughout the process where we were."
Atos was hauled before the House of Commons public accounts committee. What was perhaps most interesting about this was the fact that after Hodge accused the company of misleading parliament, she then put a quite different allegation to the DWP's permanent secretary, Robert Devereux. She claimed he knew Atos didn't have the required commitments, but told them to put it in anyway because it would make them look better. Devereux said he'd be "astonished" if that allegation was true.
Hodge said: "What on earth was going through the brain of people in DWP responsible for advising ministers on who to give contracts to, that you think Atos, who were failing in one area of work … would then be ready to provide an effective service [on PIP assessments], which they clearly haven't, on another area? What went through your brain? I just don't get it." Devereux said the DWP had assessed the bids on "quality and price" and decided that the Atos bids were "better" than those of its competitors, and he added: "We were making a judgment based on the bids in front of us."
But Hodge said: "It is the worst advertisement for using private contractors to deliver a public service. It's awful, it's awful. It's a real dereliction right the way through."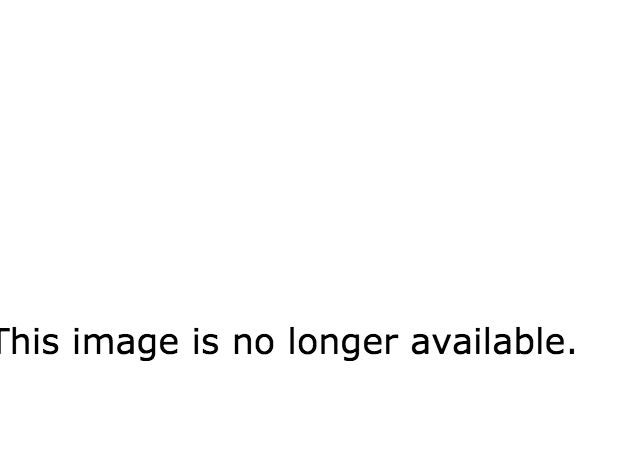 The government is in a pickle. It's said little in support of the WCA and generally sought, not without good reason, to pin the blame on Labour. Most recently, disability minister Mike Penning said in parliament: "We have had five reviews and the rolling reviews continue to take place, and we must learn from the mistakes of the previous administration, who awarded this contract to Atos – something that they cannot run away from, although they seem to want to do so."
Back in the Commons in January 2013 Ian Lavery, Labour MP for Wansbeck, asked if ideas for improvement were just putting "a sticking plaster on a gaping wound". He suggested we bin both Atos and the WCA. Dan Rogerson, Lib Dem MP for North Cornwall, replied: "The problem with that suggestion is that all the people who have been through the process and have won appeals will have to go back to square one."
The care of the most vulnerable is a key political responsibility, and the failure of the WCA is the failure of a political generation. Where do we go from here? As Begg puts it this morning: "The face-to-face assessment is only one part of the process. Just putting a new private provider in place will not address the problems with ESA and the WCA on its own." Today's report makes suggestions, but accepts that they are short-term suggestions only, and that the WCA needs fundamental reform in the long run. Perhaps this presentation from the campaign group New Approach is a suitable place to start.
Minister for Disabled People Mark Harper said:
"We are bringing in a new provider and a new contract for Work Capability Assessments (WCA) to deliver the best possible service for claimants, increase the number of assessments and reduce waiting times.
"Since its introduction in 2008 by the previous Government, there have been four independent reviews of the WCA and a fifth is underway. We have accepted most of the recommendations and made numerous improvements.
"More than 700,000 people who were on Incapacity Benefit are now looking for, or making steps to return to work after a Work Capability Assessment - it is crucial that we continue this important process to ensure that people are not written off and we get a fair deal for the taxpayer."