If you've somehow missed this over the last couple of years, there is a man from Virginia called John Lewis (@johnlewis) on Twitter, and there is a British department store called John Lewis (@johnlewisretail) on Twitter.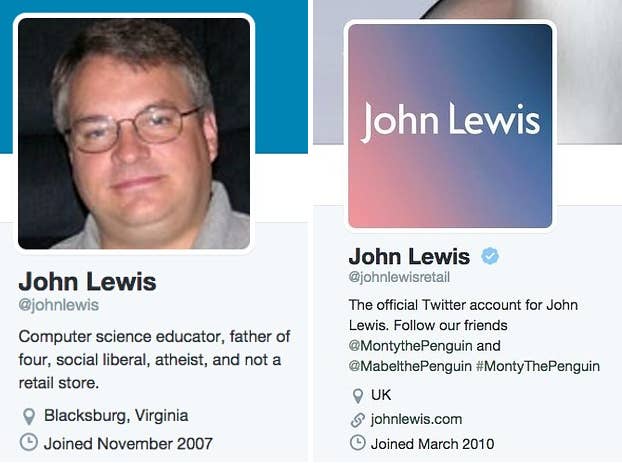 Every year, John Lewis (the store), does a heartwarming Christmas advert that sends Britain into meltdown, and every year people struggle to tell them apart.

He is an extremely polite, patient man.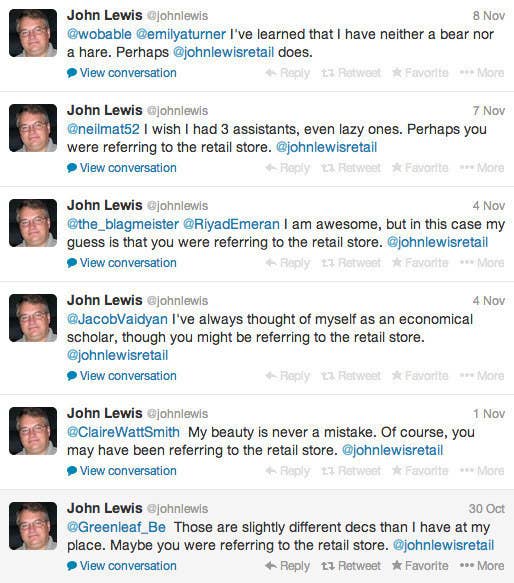 Every year, he calmly directs each person who mentions him back to the department store.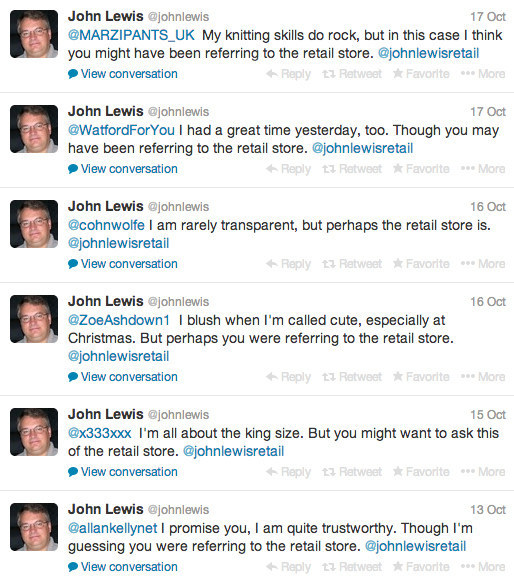 Which was immediately top of the UK's Twitter trends.
He'd been gearing up.
And then came the deluge.
Whereupon he leapt into action.
Although sadly he swiftly had to take a break.
Not for too long though.
He's just such a lovely man.
Poor John Lewis.