Over the last few days, a strange sight was spotted in the skies over Cornwall.
The thing did look pretty weird...
And the videos kept popping up.
BuzzFeed News even went to the lengths of looking into the possibility of it being a murmuration of starlings...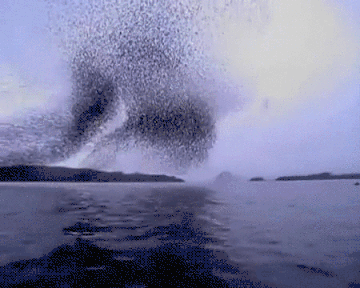 However, one of the original tweeters has now said the video she posted was part of a PR stunt for a space exhibition at the Eden project.
When asked about the videos by the Sun Online, a spokesperson for the Eden project gave a mischevious statement: "It's true we have a galaxy of ways to tell the story of space at Eden this summer.
"To coin a phrase … 'The truth is out there'."