A Cabinet Minister Has Resigned After Being Accused Of "Brazenly Lying" On Day 1 Of The Tory Election Campaign
The resignation of the Welsh secretary is just the latest incident in a disastrous 24 hours for the Tory party.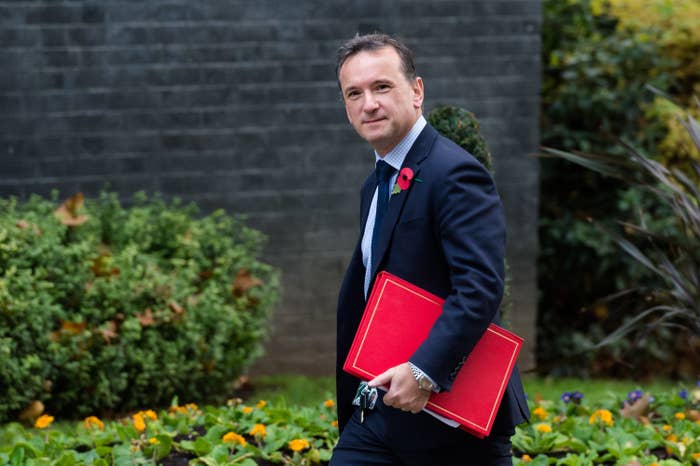 The Welsh secretary Alun Cairns has resigned over claims that he was "brazenly lying" about his knowledge of an allegation that a Conservative candidate had sabotaged a rape trial.
The resignation is the latest episode in a disastrous 24 hours for the Tory party, just before it launches its general election campaign this evening.
Cairns' former aide, Ross England, made comments about a complainant's sexual history during a rape trial in 2018, which caused it to collapse, according to a judge. Cairns claimed to have had no knowledge of this, but BBC Wales saw an email sent to him in August 2018 which mentioned the matter.
In his letter of resignation, Cairns said he was "confident" he would be cleared of "any breach or wrong doing".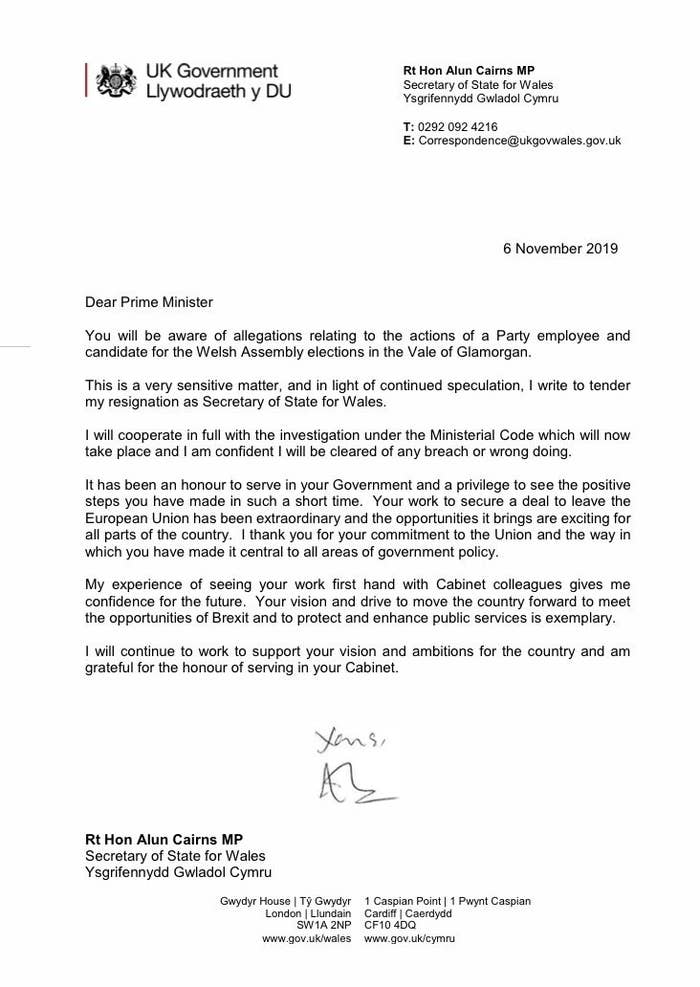 Christina Rees, the shadow secretary for Wales, had said Cairns had been "brazenly lying".
The incident is just the latest in a series of disasters for the Tory party as it gets ready to launch its general election campaign tonight.
On Tuesday, Jacob Rees-Mogg was forced to apologise for suggesting that victims of the Grenfell fire lacked "common sense". The backbench MP Andrew Bridgen defended his comments — for which he, too, was forced to apologise.

Things got worse for the Tories after they were accused of doctoring a video of shadow Brexit minister Keir Starmer. One MP, Johnny Mercer, apologised for the video, but chair James Cleverly doubled down, before becoming embroiled in a bizarre row with Sky News, who claimed he had failed to show up to a scheduled interview and empty-chaired him.
There has also been controversy over the government's refusal to release an intelligence and security committee report on Russian interference in UK democracy, which BuzzFeed News has revealed is expected to show Russia did not successfully intervene in the Brexit referendum. The widow of murdered Russian dissident Alexander Litvinenko said she believes the decision not to publish will only encourage Vladimir Putin.
On top of this, the government has been found by the National Audit Office of failing to deliver on a key housing promise, having not produced any of the starter homes promised in 2015 under a £2.3 billion funding commitment, and there has reportedly been a row between the chancellor Sajid Javid and the cabinet secretary Mark Sedwill after the latter refused to allow the Treasury to publish a cost analysis of Labour's policies.
Having dissolved Parliament, Boris Johnson will officially launch the Tory general election campaign later tonight.