Here's Steve Minty. As you can guess, he's quite a fan of Up.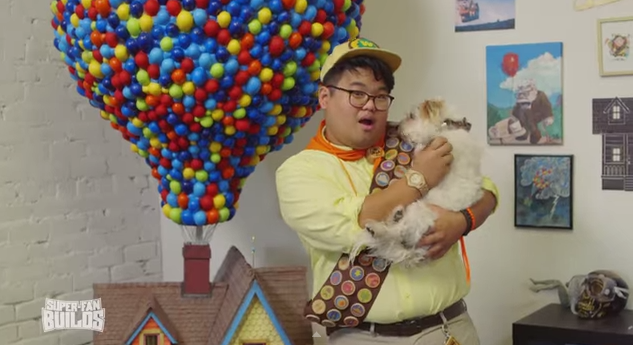 Two years ago, he adopted Dug the Dog.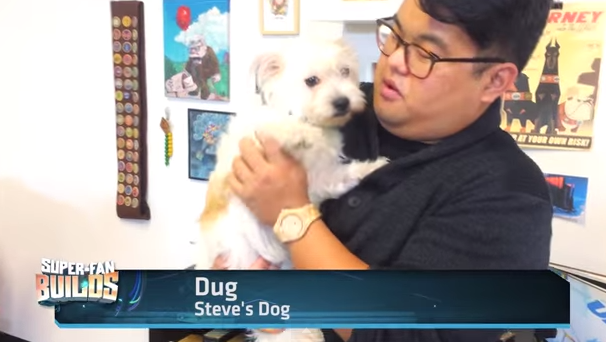 Then his best friend nominated him to have a special gift built by Tim Baker and his team.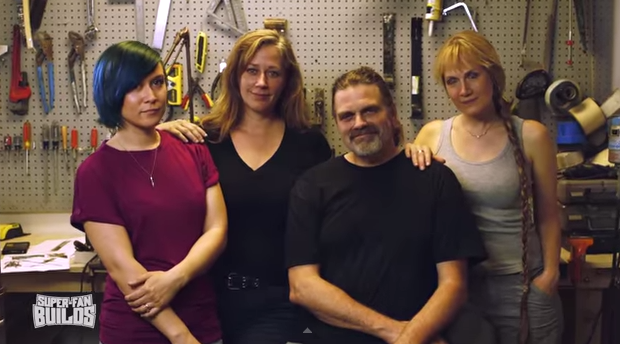 So they decided to make him a doggy house based on the one from the movie.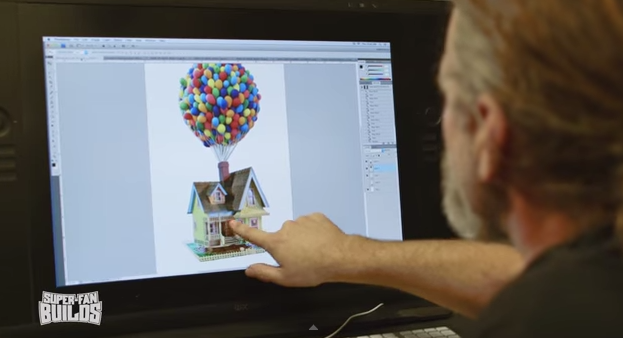 And after a few days of working their magic...
...and a whole bunch of plastic eggs...
#DogGoals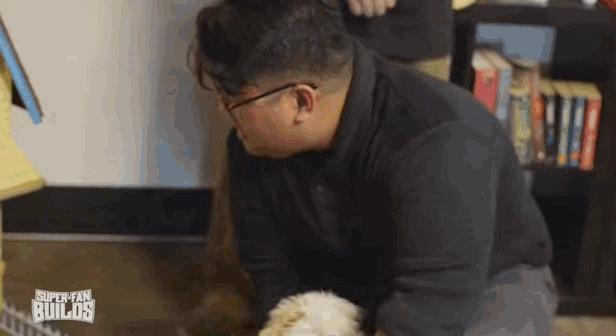 Looks like Dug's pretty happy with that.