This picture of six-year-old Landon, posted to Facebook by his mother Naomi Johnson, 32, from Muskegon, Michigan, has been shared thousands of times on Facebook since she posted it three days ago.
Johnson wrote:
I had an AMAZING experience w the Santa at the RiverTown Crossings Mall and I want to share my story with you:
My child is amazing! He has his quirks and drives me bonkers, but he is amazing! The other day he went to see Santa w the cousins. He said his peace to the old man in red and walked away. While aunt Brittany waited for pictures to print, he went back to Santa bc he wanted to tell him that he has Autism. He was flapping his hands, all excited to let Santa know that he has autism.
Santa sat him next to him and took L's hands in his and started rubbing them, calming them down. Santa asked L if it bothered him, having Autism? L said yes, sometimes. Then Santa told him it shouldn't. It shouldn't bother him to be who he is. L told Santa that sometimes he gets in trouble at school and it's hard for people to understand that he has autism, and that he's not a naughty boy. Santa told L to not worry and that he has been a very good boy being who he is. They sat, and chatted for at least 5 mins. Santa payed close attention and listened to him. This just melts this momma's heart! My child is a great advocate for himself. But this day was different. He opened up to this person about who he was and he was accepted. He wasn't a science experiment, like he gets treated when most people find out he autistic. He was Landon, sitting with Santa and being told that it was ok to be himself. Mommy tells him all the time that he's special and I love him the way he was made, but it's always nice to hear it from others. To be told that it's ok to be who he is.
We have met a lot of amazing people in our Autism journey, but this one made the top of the list.
Shout out to the Santa at the RiverTown Crossings Mall. You.are.AMAZING!
She told BuzzFeed that she has a "special bond" with her son.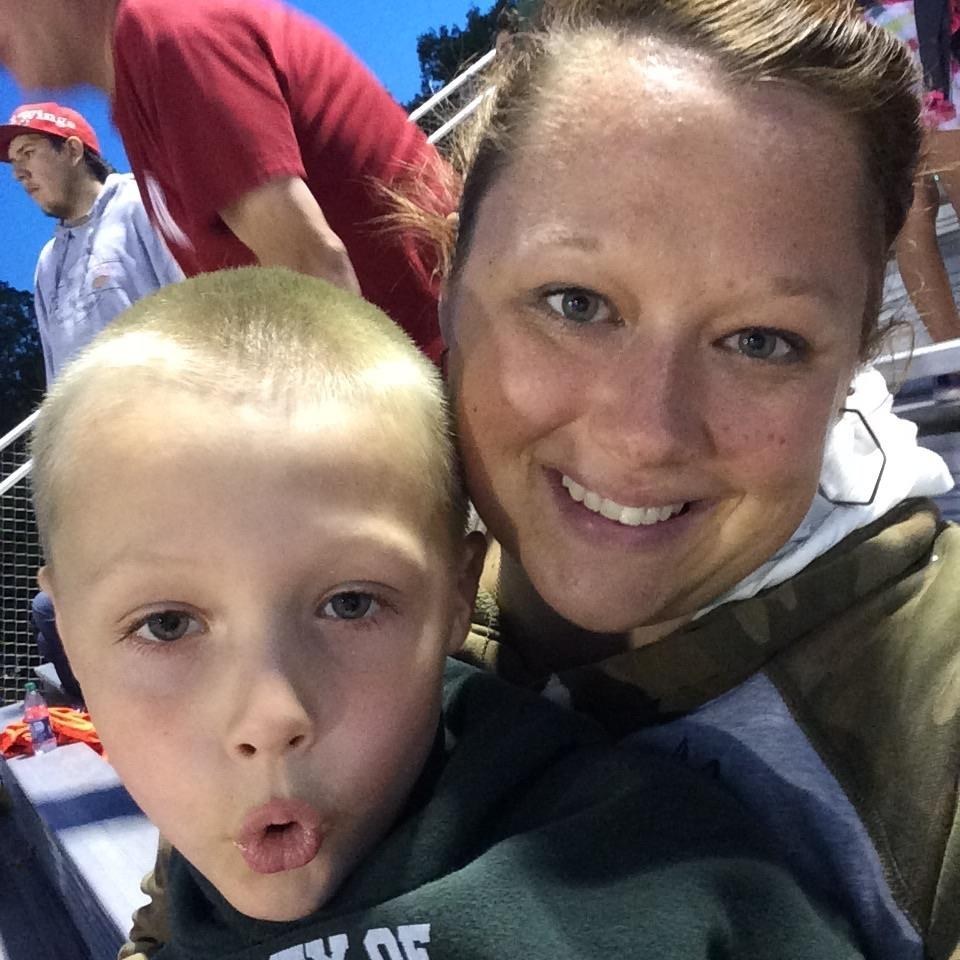 She said her son was "extremely smart": "He is reading at a 3-4 grade level, loves learning, and hopes to be an astronaut who designs video games when he grows up." He's able to sit his lessons [in] a normal classroom at school thanks to a paraprofessional, Johnson said: "I couldn't praise this woman enough, she's amazing for my son!"
Johnson, who's a single mother, told BuzzFeed: "Raising a special needs child on my own has become difficult and nearly impossible for me to work. Between his schooling and his therapy schedule, and one very small income, it makes better sense for me to stay home to be available for him."
She said Landon's autism is "moderate to severe".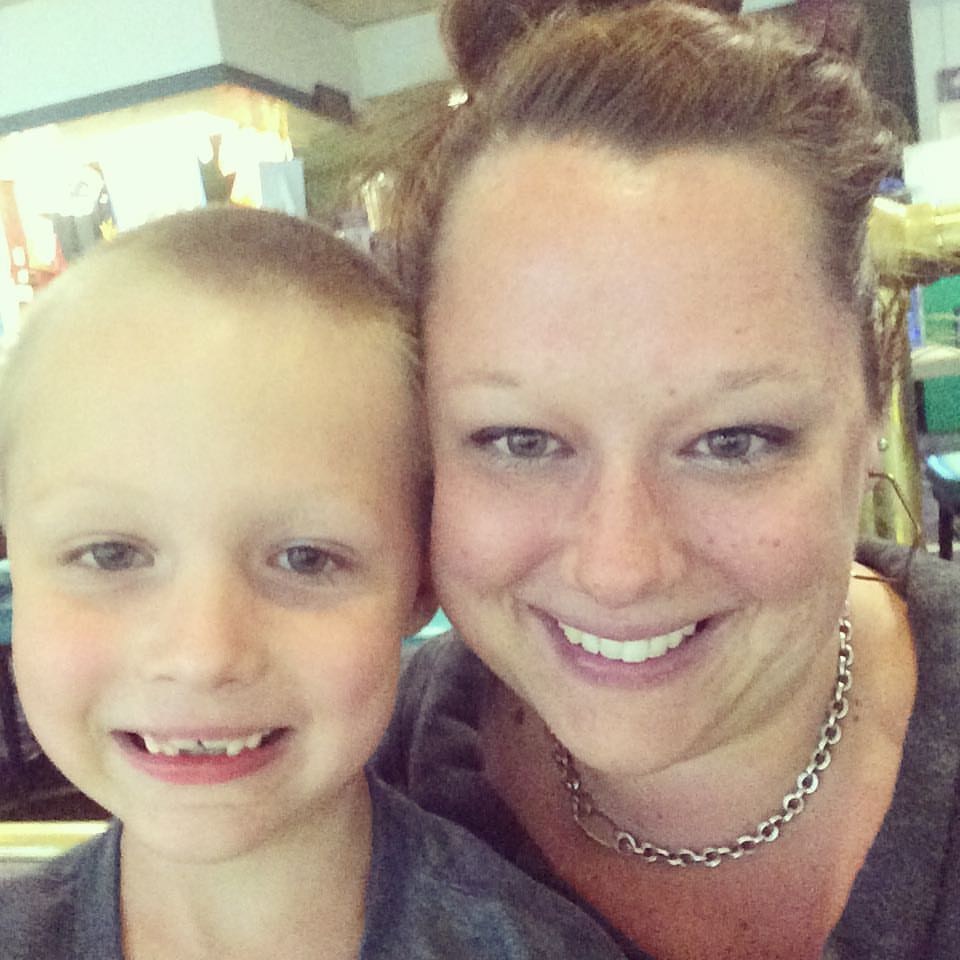 "He was non verbal for many years and has several behavioral issues along with social issues. He's in several behavioral type forms of therapy to help himself cope and [accept] what he cannot control," she said.
"He has come to accept himself and what he has. If you were to ask him what it meant to have autism, he would tell you that it means that he's unique." Johnson said she "wasn't surprised" Landon told Santa he had autism, since he's "always been a great advocate for himself".
However, she was surprised when he told him he wasn't naughty: "It's not something I will ever use to describe my child and I don't want him to think he is [by] any means. But society looks at children who have behavior issues as 'naughty' and strangers have told him before that he is naughty."
She told BuzzFeed she had "no idea" what Santa had said to her son.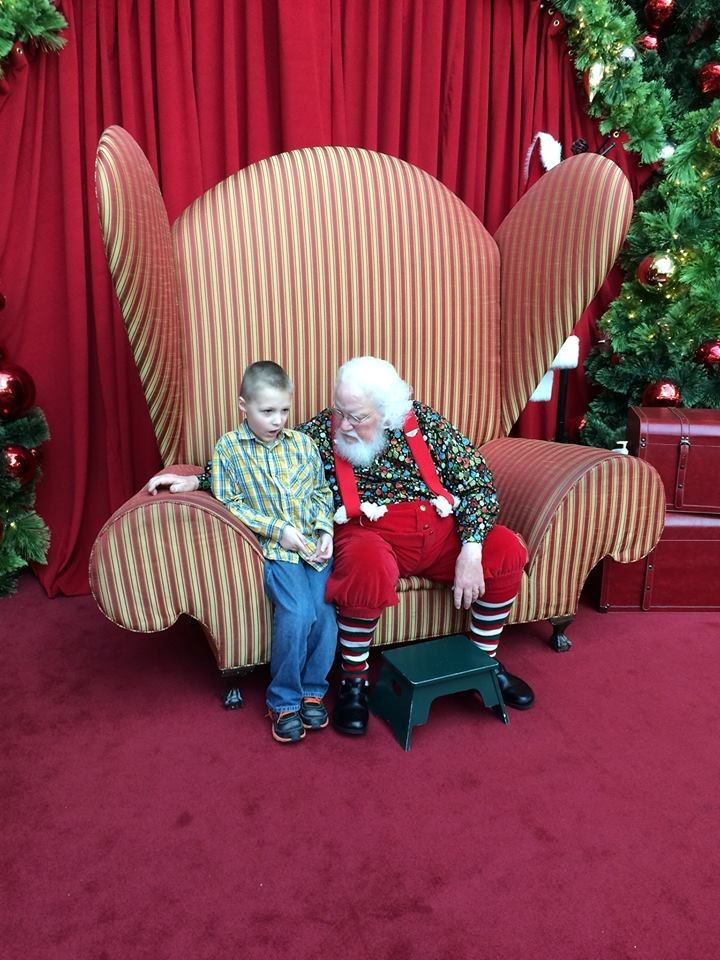 "I thanked him a few times for being so kind to him and my nephews and niece, that were with us that day. When we got to the car, I asked him what he said to Santa and that's when he reveled what was said. I was blown away and my sister and I started crying," she said.
Landon's birthday is just before Christmas: "He doesn't ask for much, throughout the year, but it's this time of year where he brings out the big guns and asks for the moon and more. Of course, if possible, I would give him the moon and more," she said.
We asked her what response the post had received and she said: "I have had a wonderful response to my post from the autism community."
"I think that I gave hope that we can bring our children out into the public eye and they will be accepted as who they are. I have shared my experience of good and shown that there is still greatness out there in this world... A kind soul in a red suit that told my son that he was loved and it was ok to be who he is. It's the best message out there next to peace on earth!"
BuzzFeed also spoke to Santa!
We asked him if he had any advice for children like Landon who are worried they're different to other children and he said: "Every child is loved and appreciated – and they are all important! Just be you!"
He went on to say: "Every child deserves nice presents. Landon is excited about his gifts that Santa will bring him on Christmas Eve. Santa loves you all. Makes sure you're all in bed on time so Santa can visit you. If you hear a noise on the roof, don't worry – it's just me. And Rudolph says Hi."