This is Mason Dunn, 14, from Radcliffe, Greater Manchester.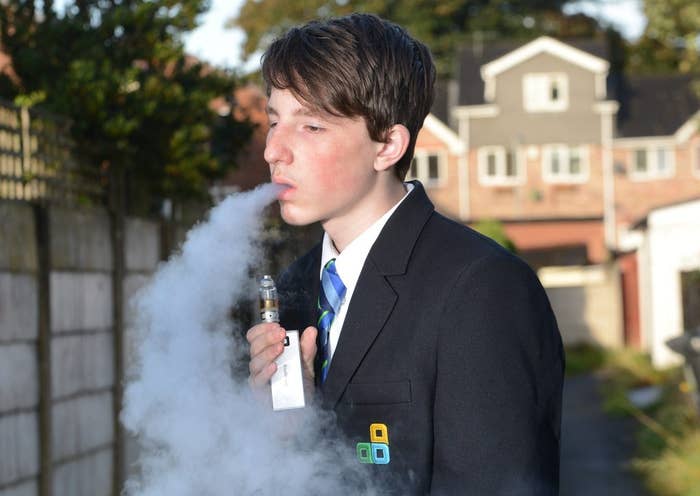 He has a 10-a-day habit, and says he's been using an e-cigarette to stop smoking.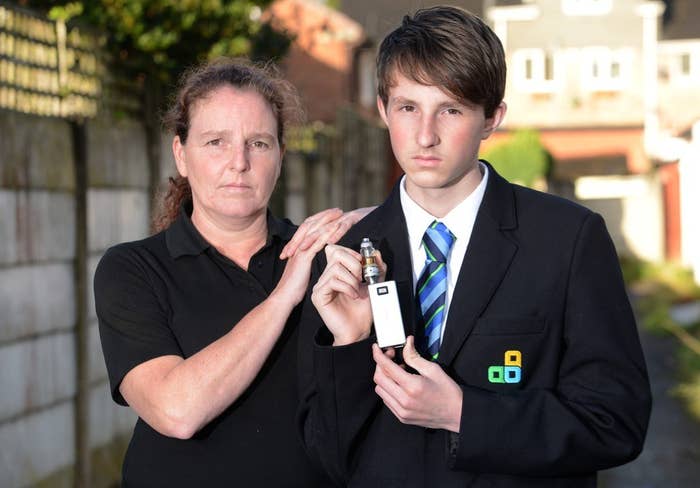 However, after he was caught vaping at his school, Kearsley Academy in Bolton, his e-cigarette was confiscated.
His mother Sue, 42, told the SWNS news agency: "He came home from school in a terrible state, because he needed nicotine. We have tried to wean him off the e-cigarettes as well, but it is helping.
"I went into school and explained the situation but was told it is against the school policy.
"If it helps to prevent people from developing cancer at a later stage, I think it should be allowed," she added.
She said that he had begun smoking at 12, following the death of his father.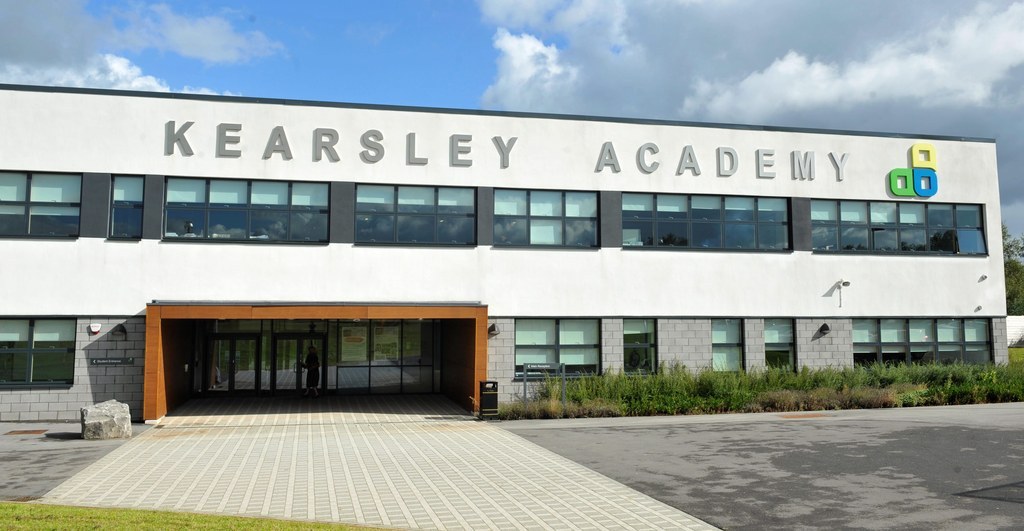 A year later, she found out. She said it was a family decision to buy him an e-cigarette to help him stop.
She said: "I am not happy about the fact that he smokes in the first place, but we have tried everything to help him stop.
"We've tried patches and been to the doctor, but nothing worked, so my eldest son bought him an e-cigarette and it has helped him stop smoking cigarettes.
"He has really made an effort."
The school, however, won't let him use the device at school – even if not in open view or in front of younger children.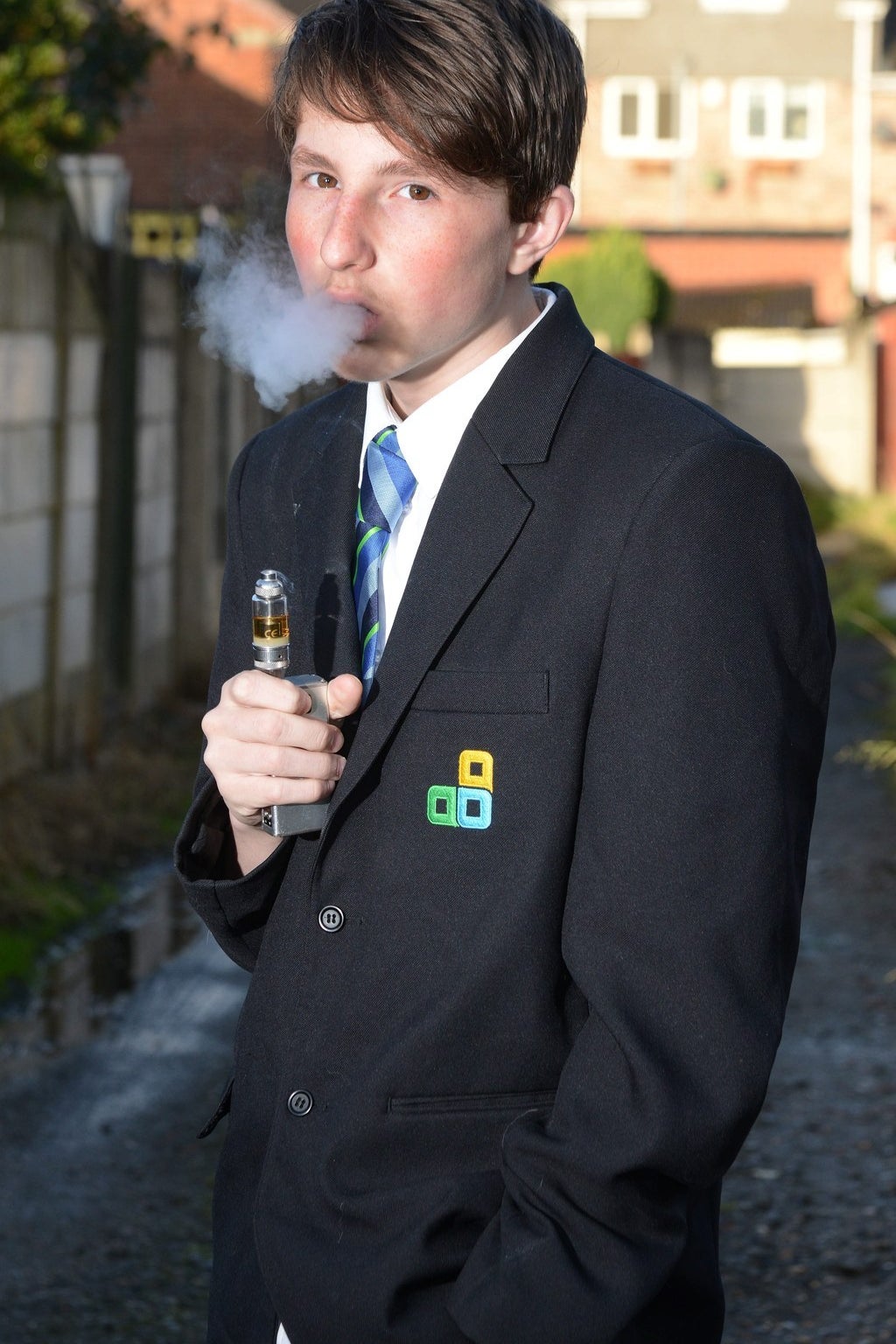 The school told SWNS it had a duty of care to stop children smoking.
It also said that staff met with Mason and his mother to support them and that he had been referred to the school nurse on several occasions.
According to his mother Mason hadn't had a single cigarette since he started using the e-cigarette, but now that he's gone back to school, he's smoking normal cigarettes again.