This is Bethany, 9, with her father and mother, Luke and Stephanie Henry.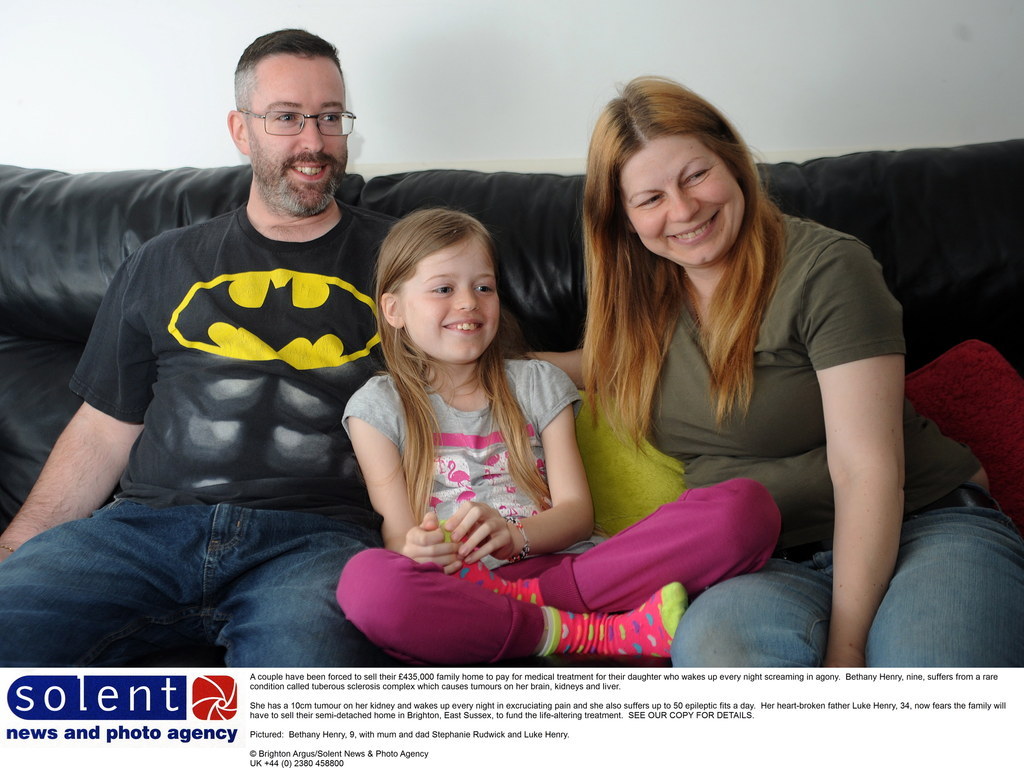 The family are attempting to acquire a drug called everolimus to treat Bethany's condition.
The NHS website says it "may be a useful new treatment". Henry said: "It would do everything – it can stop the cells that cause the tumours, and shrink them."
However, the family said that thus far, they haven't been able to acquire it. Henry told us that there have been two applications for the drugs by the doctors treating his daughter, but they have both been turned down.
Two years' worth of drugs would cost around £30,000. "We're doing anything we can," Henry said. "We've set up market stalls and an online funding page, but we've reached a dead end."
"We've even resorted to putting our house on the market."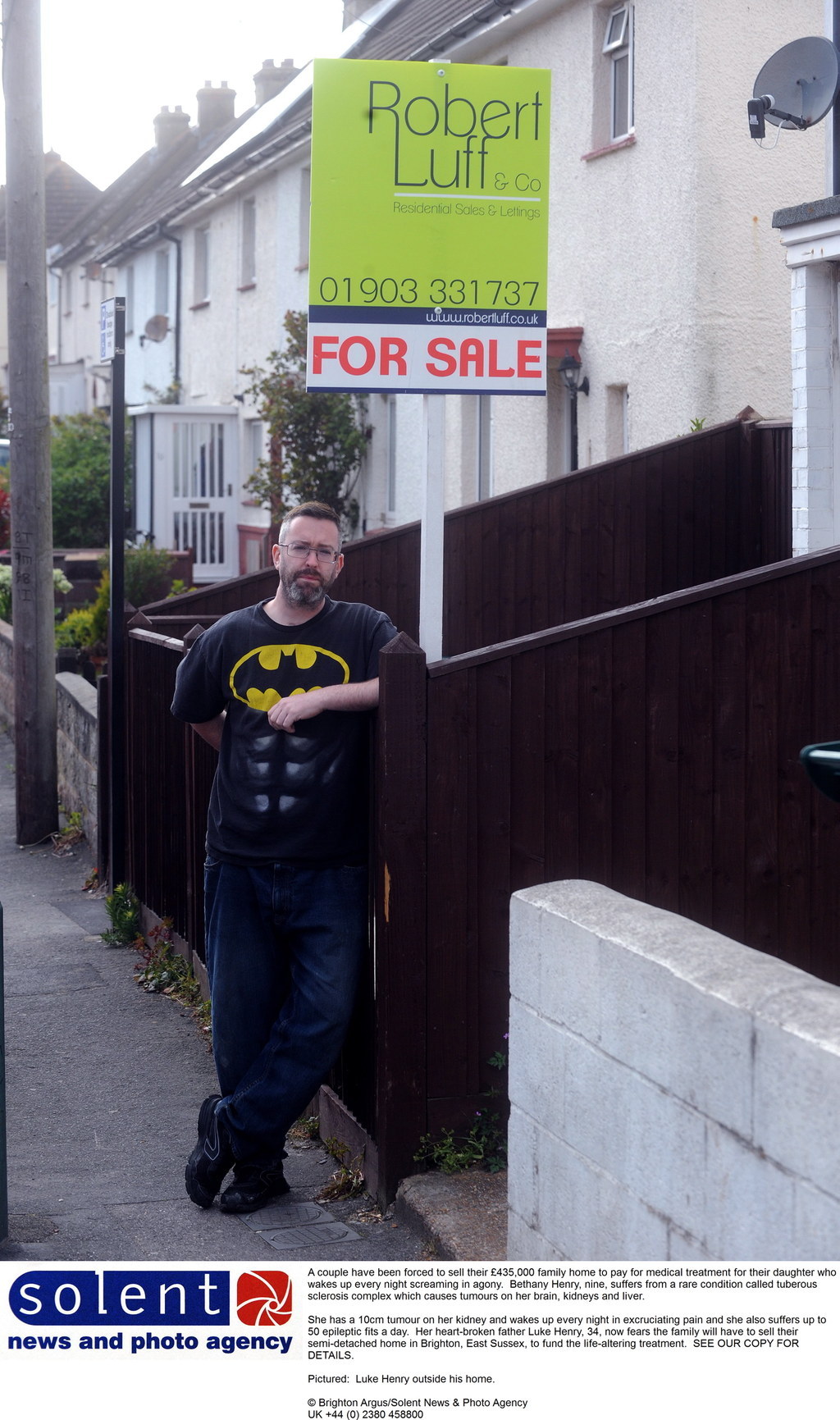 BuzzFeed News contacted NHS England to find out why the money hadn't been provided. A spokesperson said:
No new treatments are made routinely available on the NHS without having been approved by NICE or forming part of a NHS England clinical commissioning policy.

NHS England is considering the formation of clinical policy on Everolimus for a number of indications as part of our work programme for the coming year, along with a large number of other competing priorities, including working with NICE to determine whether any of those indications will be included in their work programme.

In the interim, the Individual Funding Request route remains open to clinicians for patients with exceptional need.
The "Individual Funding Request" mentioned in the statement is a way for patients to acquire drugs when their need for them is critical: An application can be made by a patient's specialist to a regional Individual Funding Request panel.
NHS England would not confirm whether such an application by the Henry family was rejected. However, the body told us 19 applications for everolimus have been made in the Henrys' region, the south, over the last two years – seven were accepted, seven were referred to a different region, and the remaining five were not accepted.