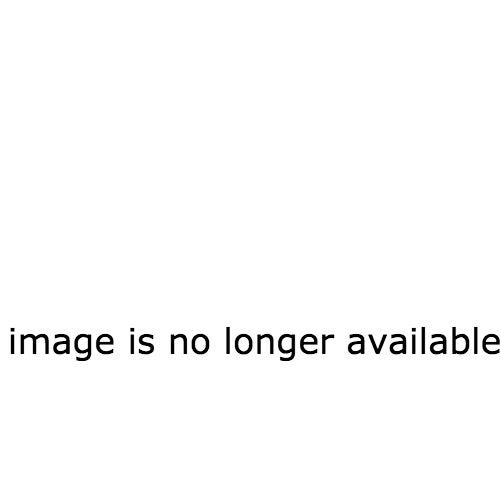 Tonight's Panorama on BBC1 will show shocking scenes of abuse in Britain's elderly care homes. Undercover filming at The Old Deanery, a 93-bed residential care home mainly for the elderly in Braintree, Essex, will show the following:
• A woman with dementia who was left partially paralysed after a stroke was slapped by a care worker who had previously been complained about for her poor attitude toward residents.
• The same resident was also repeatedly mocked, taunted, and bullied by other care workers.
• Cries for assistance from a resident suffering a terminal illness were ignored as she sought help to go to the toilet, and her call bell was left unplugged on one occasion.
• A bed-ridden resident with a chronic illness was left lying in his own excrement for an hour after two care workers turned off his call bell without assisting him.
• A man in his eighties was repeatedly mockingly called a "bitch" by a care worker, after he called her a "bitch" when he became agitated because of how she was cleaning his private parts.
Anglia Retirement Homes Ltd, which changed ownership in November 2013, runs The Old Deanery. Allegations about the home were first raised by 11 whistleblowers in August 2012. Essex County Council and the CQC investigated and an inspection found that staffing levels were "woefully inadequate" and some residents were also waiting too long for call bells to be answered. Special measures were put in place, and new admissions were temporarily stopped for three months while the concerns were apparently addressed.
It seems they weren't. Working as a care assistant, the programme's reporter Alex Lee used a hidden camera to capture footage during 36 shifts at the home. She uncovered many of the same sorts of issues and behaviours reported a year earlier — some residents being roughly handled, calls for help and assistance being ignored, residents being goaded and left in their own mess.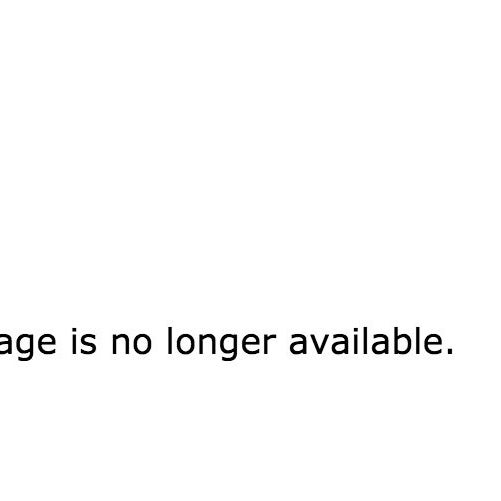 Anglia Care Homes Ltd has told Panorama that "some of the allegations are concerning, if true." Seven of its employees have been suspended in the wake of the programme, and the issues it raised are being investigated.
The company has also said it's concerned that "broadcast of what is likely to be highly emotive material will give a wholly false view of the home", and that Panorama should consider "the many positive views that have been expressed about the home by residents, their families, commissioners, safeguarding and the [Care Quality Commission]."
Anglia Retirement Homes Ltd also says that the worker who was captured slapping a female resident with dementia had already been demoted and given a final written warning after making inappropriate comments. The company added that it is "reprehensible that the BBC did not notify us immediately of this alleged incident", noting that some dementia residents can be difficult, violent, and aggressive, and it does not consider the allegations about the care this woman received "would be a fair portrayal of this lady and how staff provide care for her."
In its press release, the BBC says: "Most of the whistle-blowers who raised concerns in 2012, when Anglia Retirement Homes was owned by a local property developer, were suspended, later leaving or losing their jobs. The complaints were made after weekend pay and hours were cut. The previous owner insists the home was properly run, delivering good care, and the behaviour of the complainants during negotiations showed the dispute was about money — not care.
However, other whistleblowers have said that they spoke out because they were concerned about not having enough time to do their jobs. Amy, one of the whistle-blowers who worked as a care assistant at the Old Deanery, says: 'It was horrible. There was one resident, there'd be a massive puddle on the floor, and the amount of time that people just used to walk past and shrug it off. You wouldn't wanna be treated like that, so why do you treat them like that?'"
This evening's programme will also show Yvonne Grant, who was secretly filmed having to call for the toilet for hours, in 2012 at Oban House. Owner HC One says it has apologised to the family and made changes at the home since then.
Whatever ultimately emerges from the investigation, the truth is that complaints about Britain's elderly care system have been bubbling under for some time. Only last year, there were serious complaints involving care homes in Scotland, but they received next to no press coverage.
In July last year, Margaret Hall died in agony, at the age of 78. She was left screaming in pain in the lounge of Eastbank Care Home in Glasgow.
Her daughter, Elizabeth Peebles, explained that on the day her mother died, she found her wracked with pain in a lounge packed full of people. She told the Daily Record: "I could instantly see the deathly colour of her. She was holding my hand really tightly, roaring with pain and clutching her chest. You could hear the crackle in her chest."
Shortly after Peebles arrived, her mother died. When she asked why her mother hadn't been given any medication, she was told that the necessary drugs were not kept at the home because of the cost.
Hall moved into the care home in 2009, when her dementia meant her family was no longer able to care for her. During Hall's stay, her family said they repeatedly thought of calling the Care Commission but that they were worried about her being at the home while an investigation was under way.
Peebles said that she once went to visit her mother and found her lying in a freezing cold bath, shivering; she had to help her out of the bath before warming her up with a hair dryer.
After Hall's death, her family lodged five complaints with the care home: They said that she was given no pain relief when she was dying, that no end-of-life drugs were ordered for her, that she was left in the lounge when she was dying, that she was not given proper care for a mouth infection, and that she was left in a cold bath.
Since 2009, care at the home has never been rated as better than "adequate" or "weak" by the Scotland Care Inspectorate. Hall's wasn't the first death in similar circumstances. In 2007 Margaret Carroll died at the home after staff failed to notice she'd broken her hip and needed treatment. Twelve hours hours later, her paramedic son visited and an ambulance was called.
The company that ran the home, Bupa, would later write to the family and admit fault in all five incidents.
Margaret Hall (left) and her daughter Elizabeth Peebles (right). Hall's death was needlessly cruel. It was also the tip of the iceberg as far as stories about Bupa and its Scottish care homes were concerned.
In October 2013, the company was summoned to a meeting with Scottish Health Secretary Alex Neil after it emerged police were investigating four deaths at another of its homes, Pentland Hill.
That year, the charity Compassion in Care, in partnership with Private Eye magazine, found that of the chain's 30 care homes, there were serious failings at 10, and nine gave cause for concern. Pentland was closed to new admissions after the inspectorate found residents were left without food or water, along with evidence of poor care and dangerous medication practises. Since the criminal investigation was announced, there have been four more complaints. A former worker was jailed in 2010 for dragging an 86-year-old across the floor, leaving her bruised and bleeding.
And as the magazine reported: "Even at Kirknowe, a home for 90 residents in Wishaw which is currently rated 'very good', the Eye discovered that six complaints from two people had been upheld this year, two relating to hydration and nutrition, another to oral care and one to infection control. Kirknowe hit the headlines last year when a member of staff thought it funny to feed a dog biscuit to a resident with dementia."
A "weak" or "adequate" rating could easily mean misery and neglect. In one home, Darnley Court, which houses 120 residents in Glasgow, many problems were cited in the Inspectorate's report, including poor pressure care, nutrition, hydration, medication, and a shortage of properly trained staff. The report found medication was being used as a chemical cosh, and staff were desensitised to the suffering of their charges. Several residents were left sitting without their dentures, one resident was slumped over and unable to eat till they called for assistance, and there was no monitoring of residents at risk of malnutrition. There were 17 cases of staff misconduct resulting in dismissal or warning, which the home hadn't reported to the care inspectorate, nor had injuries to residents been reported.
The magazine would go on to claim: "Rather than properly address Darnley's serious failings, however, Bupa commissioned a glossy in-house "satisfaction" survey so it could claim on its website: 'Darnley Court provides exceptional care and support for those requiring long or short term care.'"
In another home, Millview, inspectors alerted Bupa's regional manager about problems with money and valuables. They discovered a large sum that belonged to a resident hadn't been passed to a family or executor. After detailing a host of other complaints, the magazine pointed out Bupa charges between £550 and £1,200 a week for this service, depending on the level of care required, and had posted nearly £60 million in profits that year.
In a statement, Bupa said that 26 of its 30 care homes "meet or exceed" inspection standards and that the other four "all have robust action plans in place and improvements continue to be made", adding that "over 100,000 people with complex and challenging conditions have been well looked after in our care homes."
One person who knows all about the perils faced by those who speak out is Eileen Chubb, who helped with both the making of tonight's Panorama and with Private Eye's investigations. Chubb lost her job in 1999 after speaking out about abuse at a private care home. She'd contacted social services and managers and, as a result, had been on the receiving end of harassment. At the time she crept into the hospital's offices and photocopied a batch of documents that she hoped would highlight the abuse, she says she had no idea what a whistleblower was.
She set up Compassion In Care in 2001 as a direct result of the things she saw while working as a carer. Determined to fight abuse in British care homes, she now runs the charity on the small amount of public donations she receives. Since setting up the charity, she's visited 300 nursing homes across the country and her charity has received 1,600 calls.
She tells BuzzFeed: "I believe a lot of the problems I see are driven by the pursuit of profit, and I've concluded we need a publicly funded care system. I'm not saying that council homes — of which there are very few now — are better: I'm just saying that they have a clear line of accountability."
She cites the 2011 collapse of care home provider Southern Cross as an example of this: "I went into 60 of their homes, and could see that the staff had been cut to the bones. At the time of the collapse they were applying to the Department of Health for dignity grants to pay for bedsheets, yet the management got out with millons."
She says the main reason abuse is ever allowed to happen is because people are scared of the institutions within which they work: "Around 70% of the whistleblowers who approach me come from the health care sector. They don't go public because they don't feel they have legal protection — they certainly don't feel they get it under PIDA [The Public Institution Disclosure Act, under which Eileen's dismissal was the first case to launch]. You have to protect the protectors: We're living in a country where people feel it's not safe to speak out. I was assaulted at work and was in fear of what was to come. People deserve better than to know their credibility will be attacked."
Eileen has been offered jobs by big care home providers "to get me off their backs. I don't believe you can take money from the industry. All our money comes from the public. Last year we survived on less than Maria Miller [the former culture minister who was sacked over her expenses] claimed. I didn't want this to be my life, but once I blew the whistle, I realised that no one else was going to do it."
Her work is vital. According to last year's Adult Social Care Survey, one in three adults who are in residential care or receiving help at home fear abuse or physical harm — that's about half a million people. Others complained they received so little food and drink that they believed their health could suffer. It was a damning testimony to patients' perceptions of the £17 billion-a-year industry. Nick Clegg and Sajid Javid are two government ministers who've taken donations from private care companies.
In the light of the Panorama programme, Care Minister Norman Lamb issued a statement: "We have to send out the very clear signal to people that poor standards of care are intolerable. There will always be failings, but it's how decisive you are in dealing with those failings and ensuring that lessons are learnt. There should be no hiding place for poor care."
For all the political will expressed on this issue, there's a side to the industry that U.K. politicians are understandably less willing to discuss, and that's the question of political funding. It took Private Eye to once again point out last year that two current members of the Cabinet — and there may be more — have in the past taken donations from private companies.
The current Culture Secretary, Sajid Javid, received £11,000 from Moundsley Healthcare last year. The company's main business is a care home called Moundsley Hall. Inspectors in 2013 found it failed in care, staffing, and management, and compliance actions were issued. It took until 12 p.m. each day to get people washed and dressed; there was no training for staff in health and safety, food, hygiene, and infection control and dementia care.
Meanwhile, the Deputy Prime Minister, Nick Clegg, has accepted £10,000 from the owners of Caretech, which has a £114 million turnover — in part helped by reliance on zero hours contracts. There's a striking dissonance between this fact and Clegg's own pronouncements on the subject — in summer 2013 he talked about the "worrying insecurity" of these arrangements.
The problem extends beyond care homes to home visits. More than 300,000 care workers are tied to zero-hours contracts, tied to an employer essentially without any employment rights. As Vidyha Alakeson has written in the Guardian:
"Coupled with other features of domiciliary care, such as the growth in 15-minute visits and inadequate payments for travel time, the dominance of zero-hours contracts raises real questions about the extent to which today's insecure workforce can deliver care that treats older and disabled people with dignity and respect."
As tonight's Panorama will show, for some patients, dignity and respect are in short supply.
We are shocked and saddened by allegations made by the BBC's Panorama programme of inappropriate behaviour by some members of staff at The Old Deanery Care Home and apologise unreservedly for those failings.We care passionately about our residents and will not tolerate this kind of behaviour.These incidents involved a small number of staff and are not reflective of the high standards of care which we expect and demand from all of our team. As soon as the new management team was made aware of the allegations we took immediate action. We hired an independent law firm to carry out a full investigation as a matter of urgency. Eight staff were immediately suspended, and have not returned to work, pending a full inquiry.The care worker responsible for slapping a resident has been summarily dismissed and other disciplinary proceedings will be completed shortly after the Panorama broadcast."Our priority remains the health and wellbeing of our residents and we have more than 200 dedicated members of staff who remain committed to the highest standards of care.