This Is How The Internet Responded To Budget Day
Contains inflated Boulton.
It's BUDGET DAY! The excitement was palpable from the word go.
The day began with George Osborne quite literally promising to give us all a stronger pound.
Twitter was really excited and positive about it.
Craiiiig David.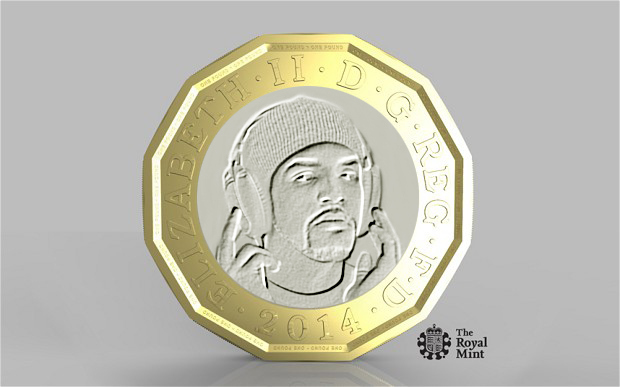 Anyway, Labour quickly launched its attempt at a viral attack.
Our #Primeminister would've #responded but was #busy showing he #doesnt really get #hashtags.
But then someone made this, which was either awful or amazing depending on how you see it.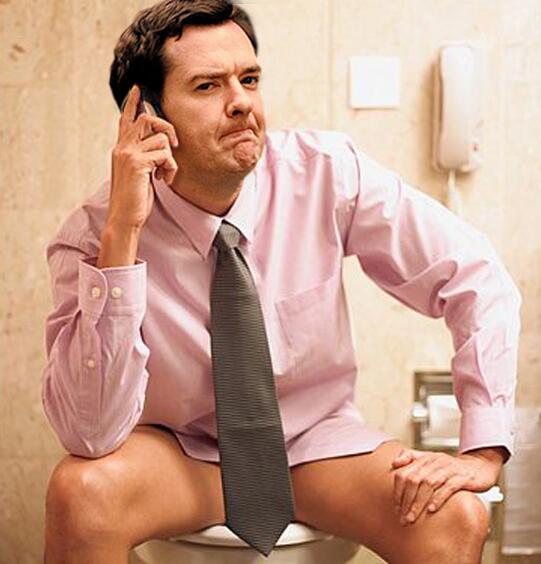 This, by contrast, was just inevitable.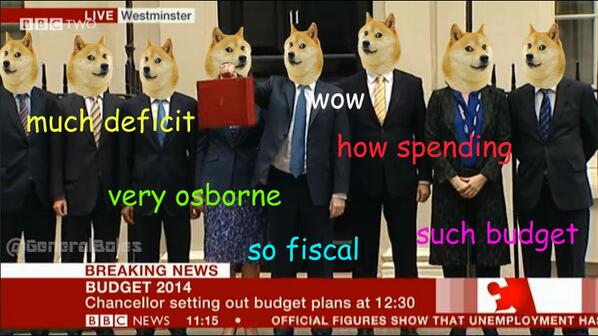 But on the whole things were improving.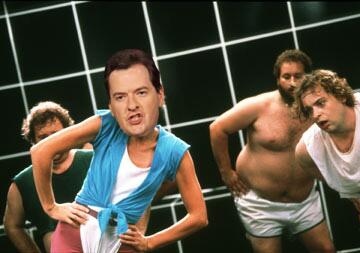 The fact nothing much was happening obviously didn't stop the media coverage from being ridiculous.
Then Adam Boulton thought this was a good idea for some reason.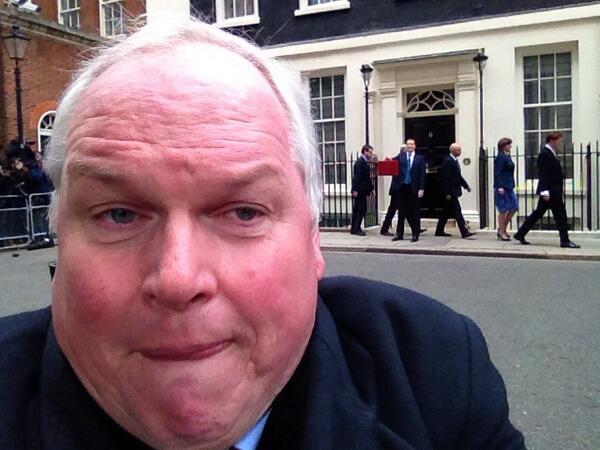 (Always remember to check your Boulton is correctly inflated before broadcast).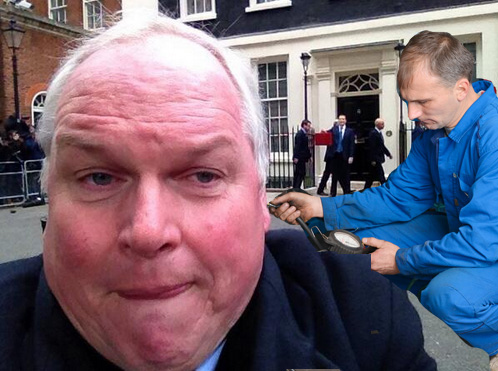 Then there was a lot of chatter about George Osborne "pulling a rabbit out of his hat" but no one knew what it was or what it meant.

By now it was time for the Chancellor to show off his red box, which is never awkward.
Especially when everyone buggers off while he's having his moment.
It was getting near speech time, and everyone was rooting for George.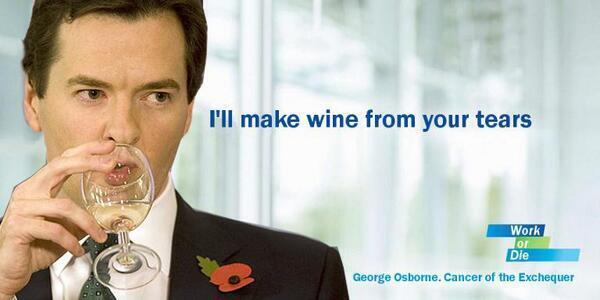 He opened up with a solid gold ZINGER, apparently.
Ok.
Really.
The opposition were captivated.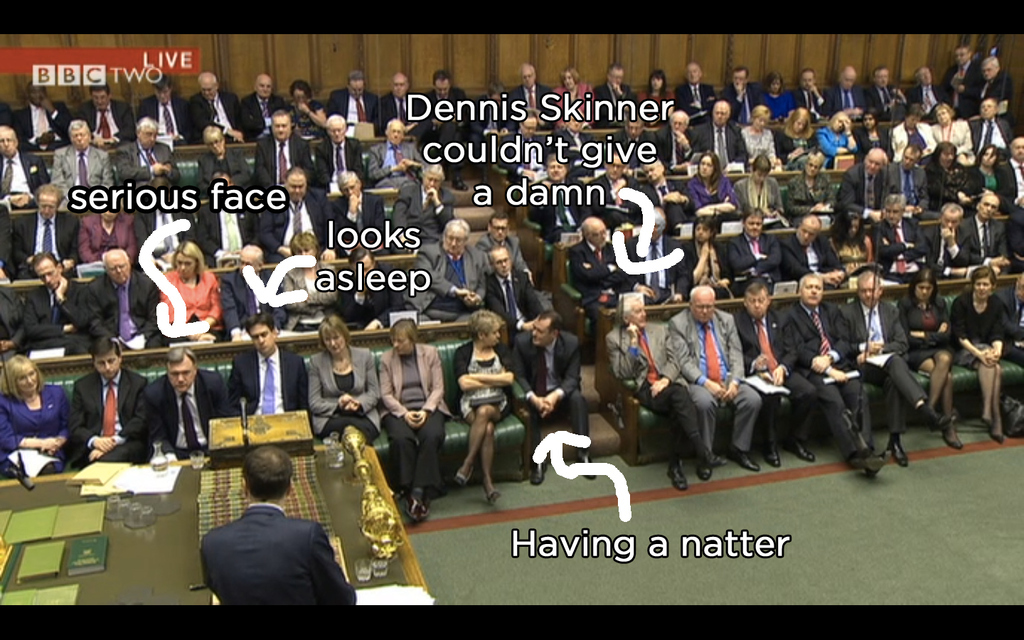 There now follows a breakdown of the important bits of the Chancellor's speech.
It will be illustrated by increasingly less relevant GIFs.
Duty on Scotch whisky to be frozen/Beer duty to be cut by 1p a pint.
And changes to the welfare cap, a new ISA and a change to the higher rate tax threshold all of which will have to be represented with this GIF.
Ed Miliband then got up and attacked the Chancellor while Nick Clegg talked to Danny Alexander about the state of the ceiling in the House of Commons.
Let's just take a moment to acknowledge Deputy Speaker Lindsay Hoyle was quite funny although the bar was pretty low.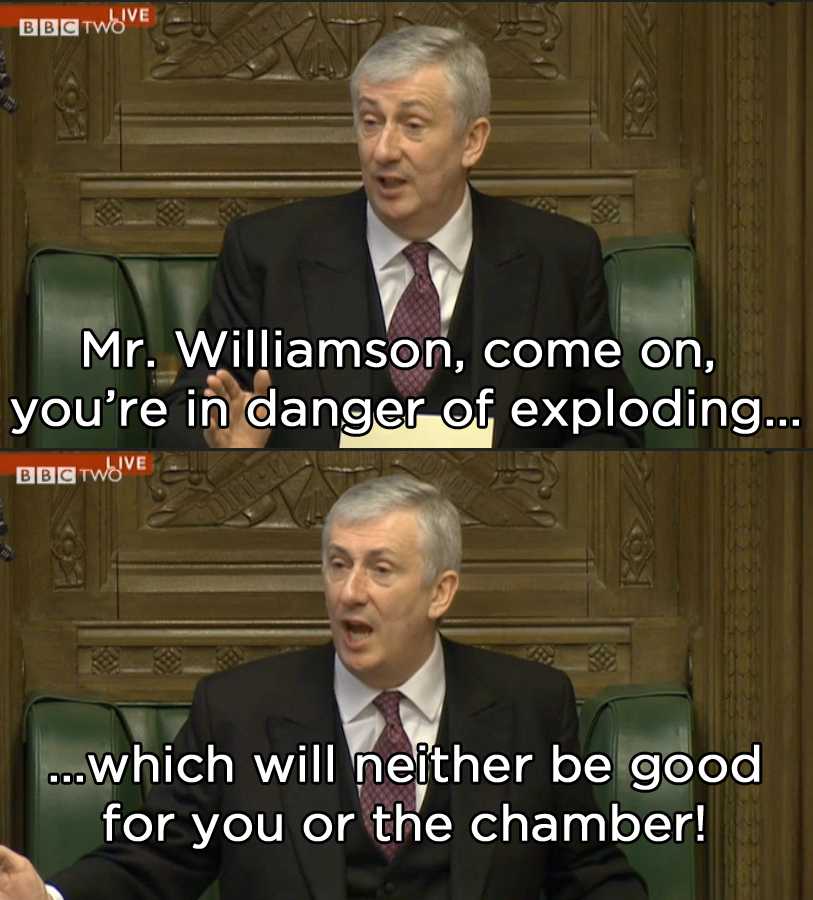 Anyway, he evidently had. And that was the 2014 Budget.
BuzzFeed Daily
Keep up with the latest daily buzz with the BuzzFeed Daily newsletter!