There Are Apparently More Jewish Patrol Cars In North London After The Paris Attacks
Patrols have apparently been stepped up in the wake of events in Paris.
This picture of a Shomrim patrol car has provoked a reaction on social media this morning.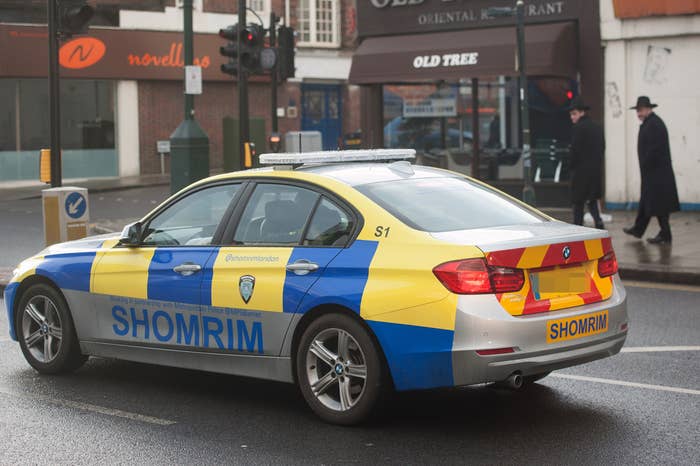 Shomrim ("guards" or "protectors" in Hebrew) patrols have been active in north London since at least 2005.
According to the organisation's website, Shomrim in London is a registered charity.
In 2010, The Independent reported that the group has "22 patrolling members, a headquarters and even a 24-hour emergency number, staffed by six operators, which residents call to report crime". The BBC reported that these members "wear navy blue security style uniforms and are equipped with bullet-proof vests".
That year the Metropolitan police put out a statement saying that the group were endangering themselves.
Hackney police's Twitter account responded to concerns about the group being "allowed" to mark up one of their cars in this way:
Shomrim's website says:
Shomrim volunteers are fully trained to the standard of the Security Industry Authority (SIA). Shomrim volunteers receive on-going training from the Metropolitan Police and have also received training from the Metropolitan Police Counter-Terrorism Command in assisting to identify potential security threats and suspicious activity. However! Shomrim are not a law enforcement agency and do not have any legal powers other than those given to any UK citizen.
Shomrim in London has a northeast branch...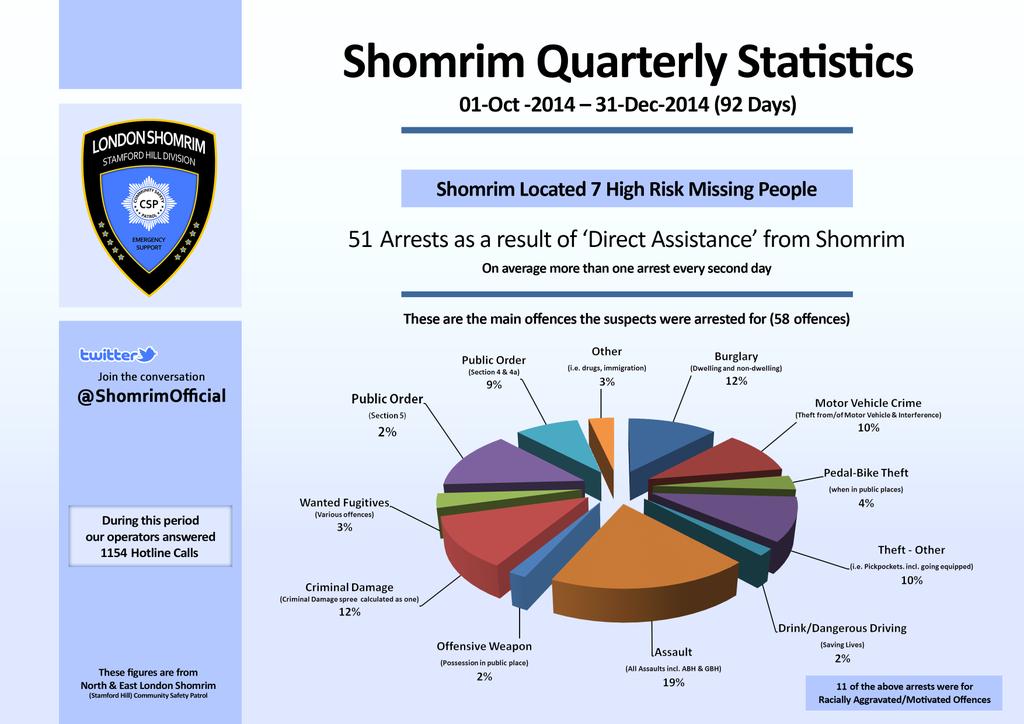 ...and one in the northwest.
In America, there are apparently Shomrim patrols in Williamsburg, Brooklyn, Los Angeles, and Baltimore, among other areas.
BuzzFeed News has reached out to Shomrim in London to find out when the car was acquired and how many cars the organisation has.
Shomrim declined to answer when it acquired the police car. However, it issued a statement to BuzzFeed News:
"We are a well established voluntary charity, which acts as a neighbourhood watch, funded by non mandatory donations from the communities within our operational area.
We are not a police force. Our unpaid volunteers and unpaid staff are compiled of men and women of the local neighbourhood regardless of their ethnicity or religious affiliation.
We are well known within our local communities and neighbourhoods and therefore do not require any further publicity."