Here's Luca the Alaskan malamute back when she was 8 weeks old...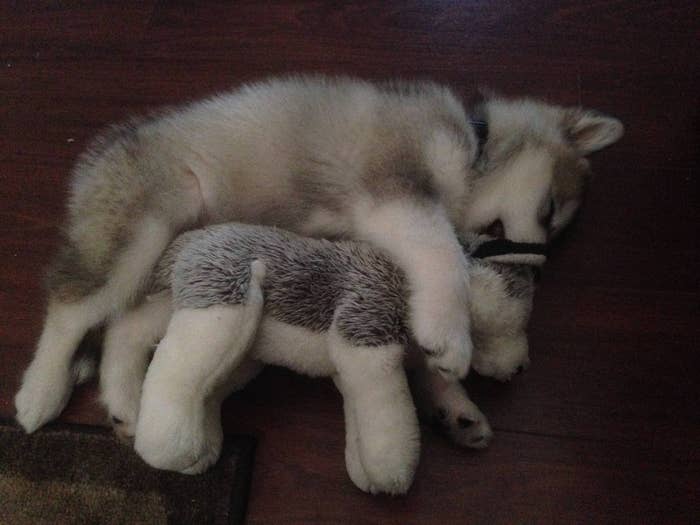 ...and here she is a few days ago.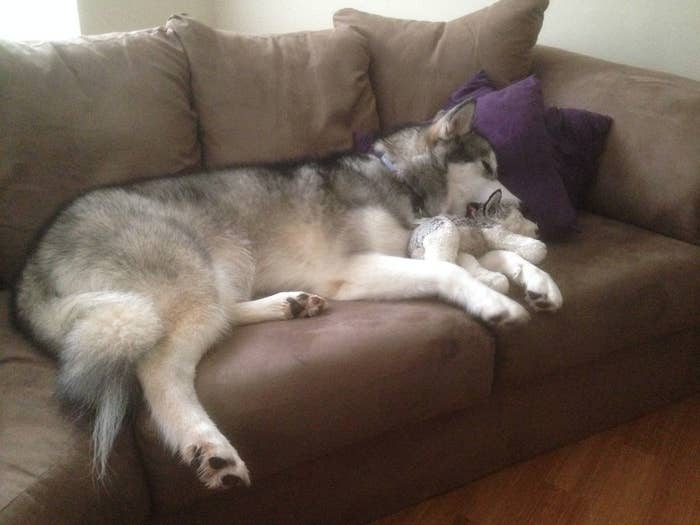 She's now 1 and a half years old. She's owned by Karissa Lerch and her boyfriend, Stephen. They're from Durham in North Carolina.
"I originally got the stuffed animal when I was in college when I really wanted a puppy," Lerch said.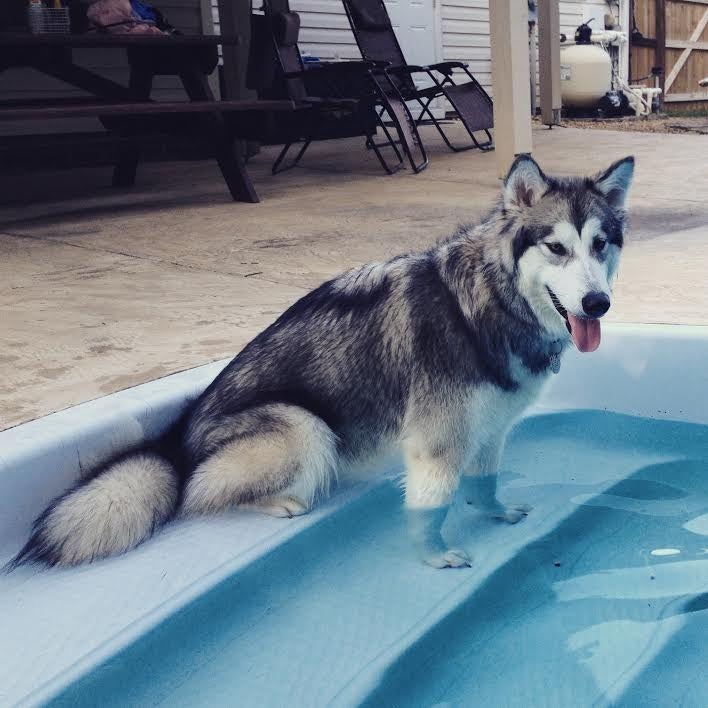 She wasn't financially stable enough to own one, so had to settle for a stuffed toy. "A few years later, when I was able to finally get my own dog, I passed the stuffed animal down to her and she has kept it by her side at all times ever since," she said.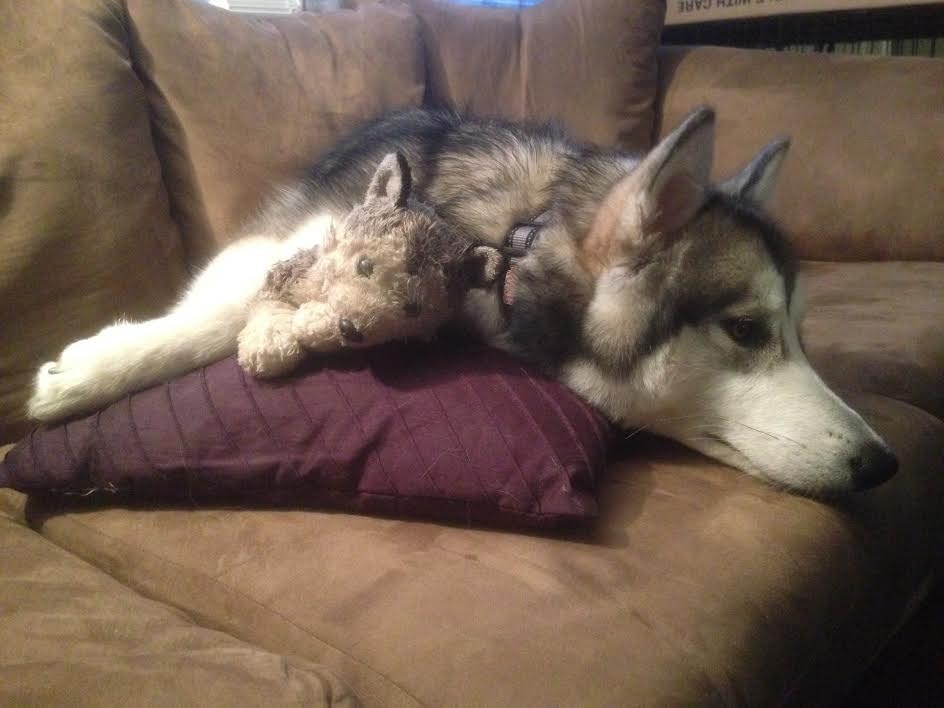 "Luca really is a sweetheart," Lerch said. "The most cuddly, loving dog you'll ever meet. She is full of personality, and everyone who meets her loves her."