Here's Smiley, a 10-year-old golden retriever, with one of his many friends.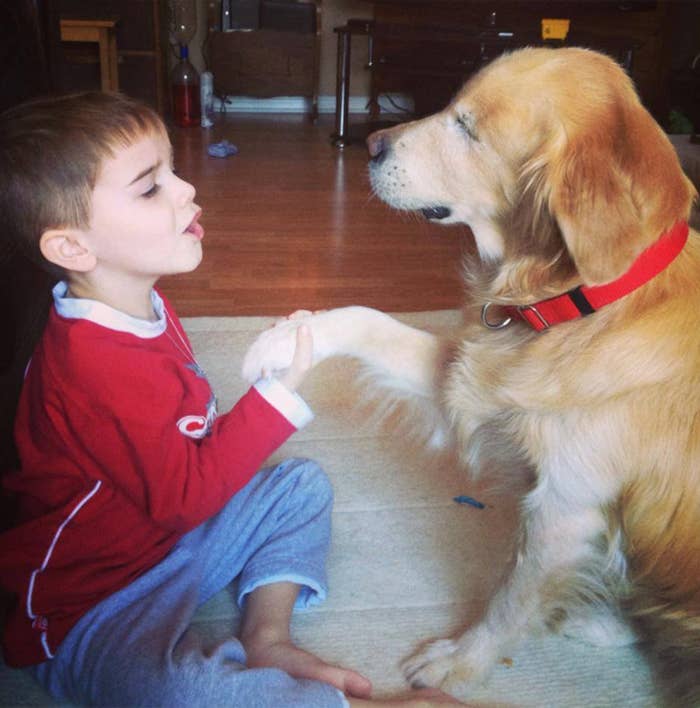 Smiley was born without any eyes.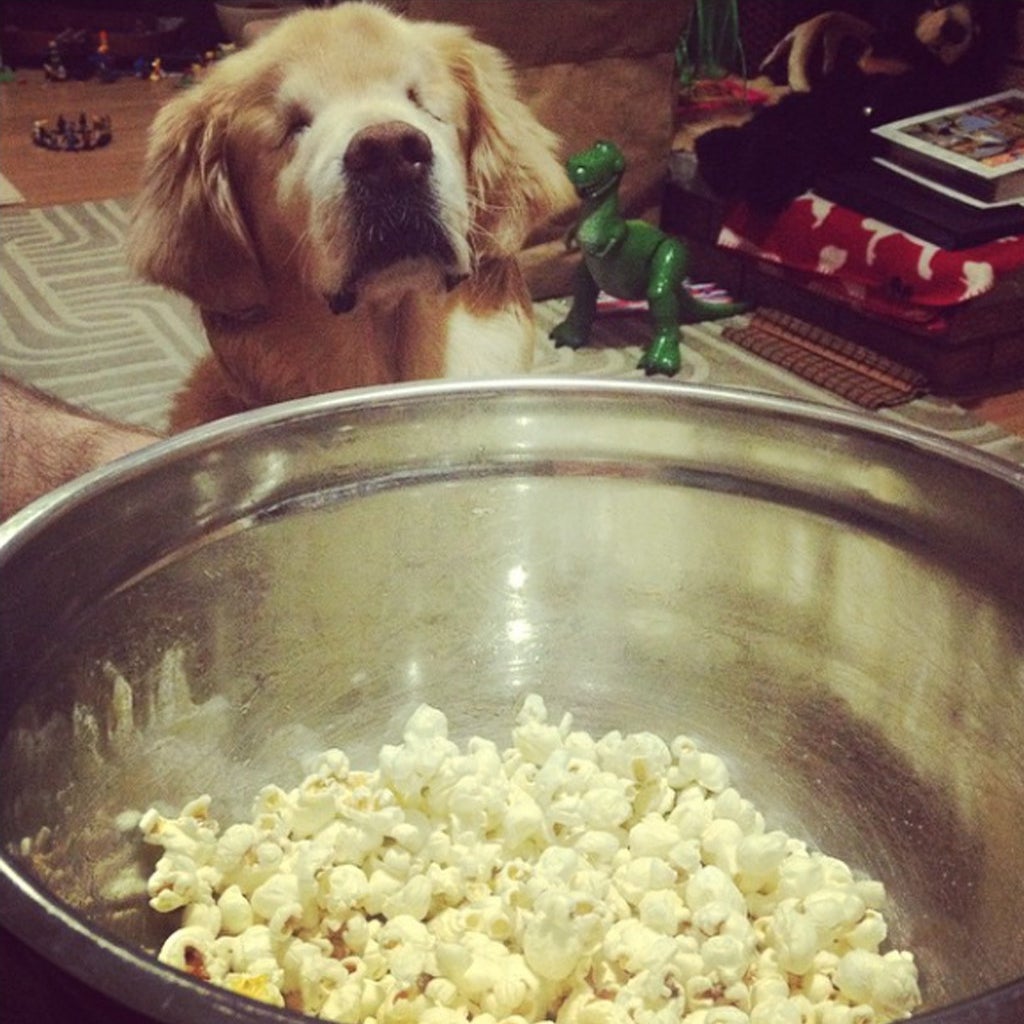 CBS reported that he was born with dwarfism and forced to spend his earlier years in a puppy mill before having his eyelids sewn shut.
He was then discovered by Joanne George, who runs Training the K9 Way, a dog training service in Stouffville, Canada, Caters News reported.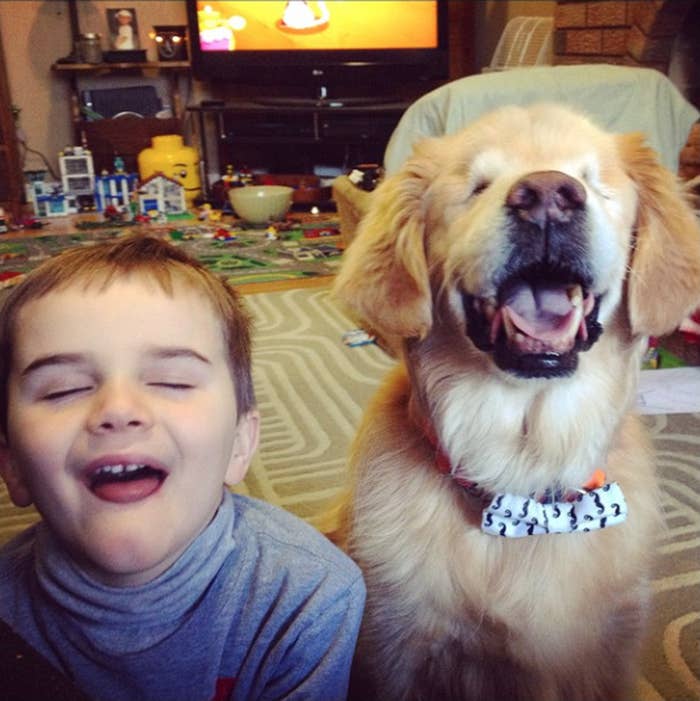 And now she takes him to visit the old and young: particularly those who have mental and physical disabilities. Over the course of his life he's helped hundreds of people.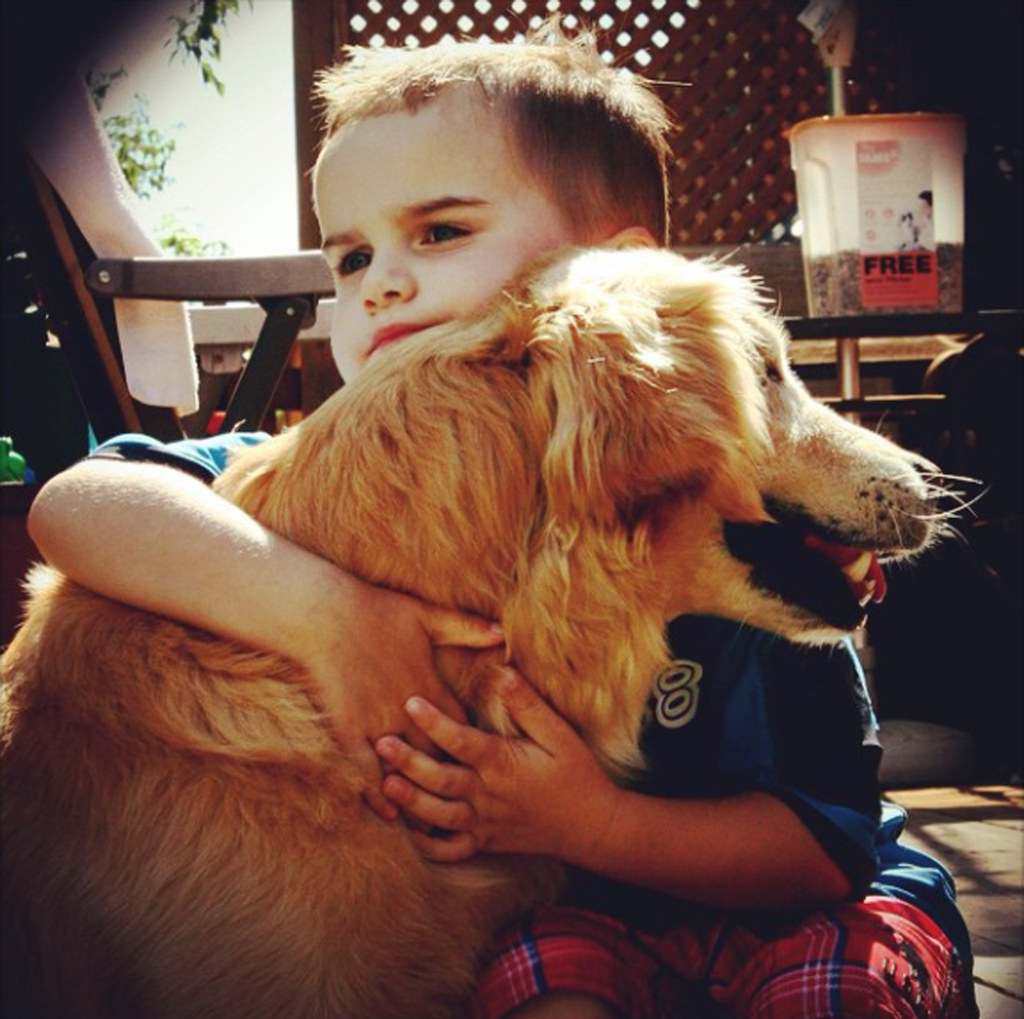 CBS reported on one particularly memorable visit to a nursing home.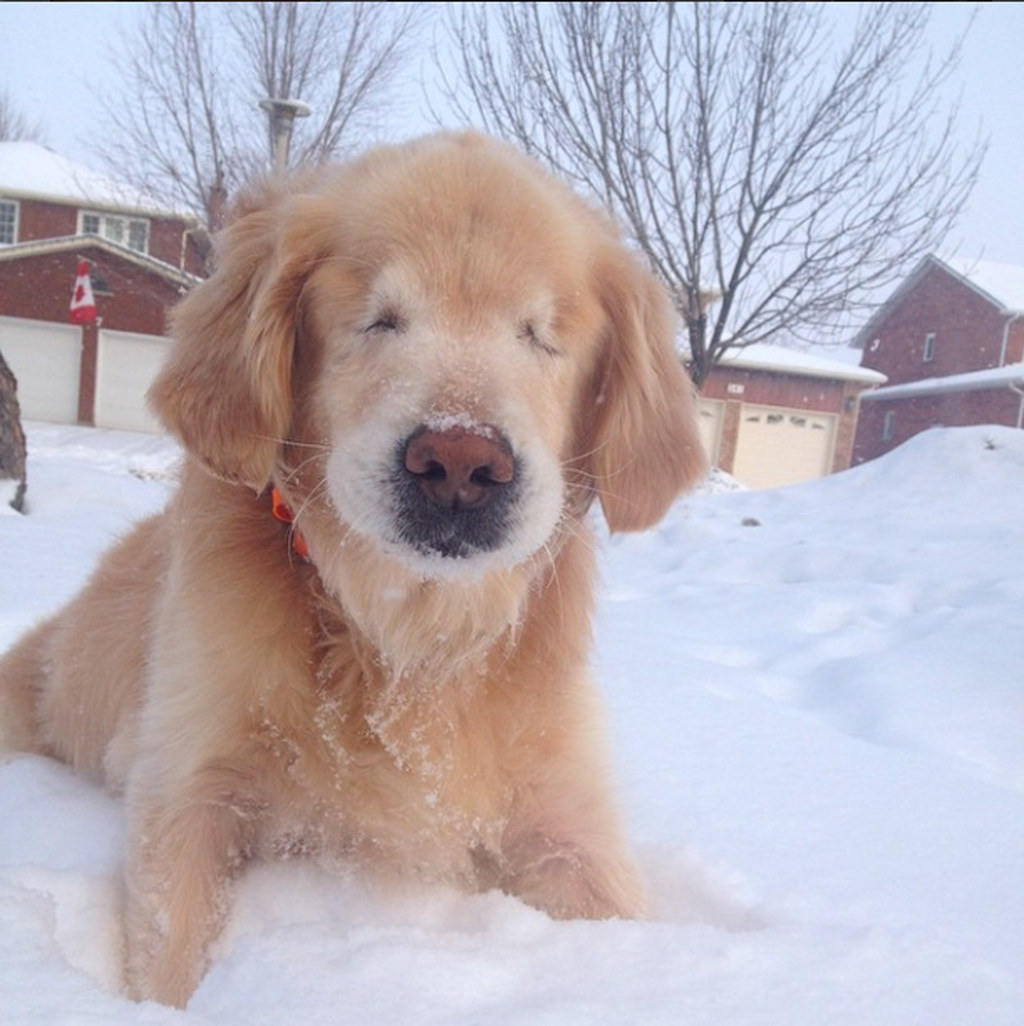 What a dog he is. WHAT a dog.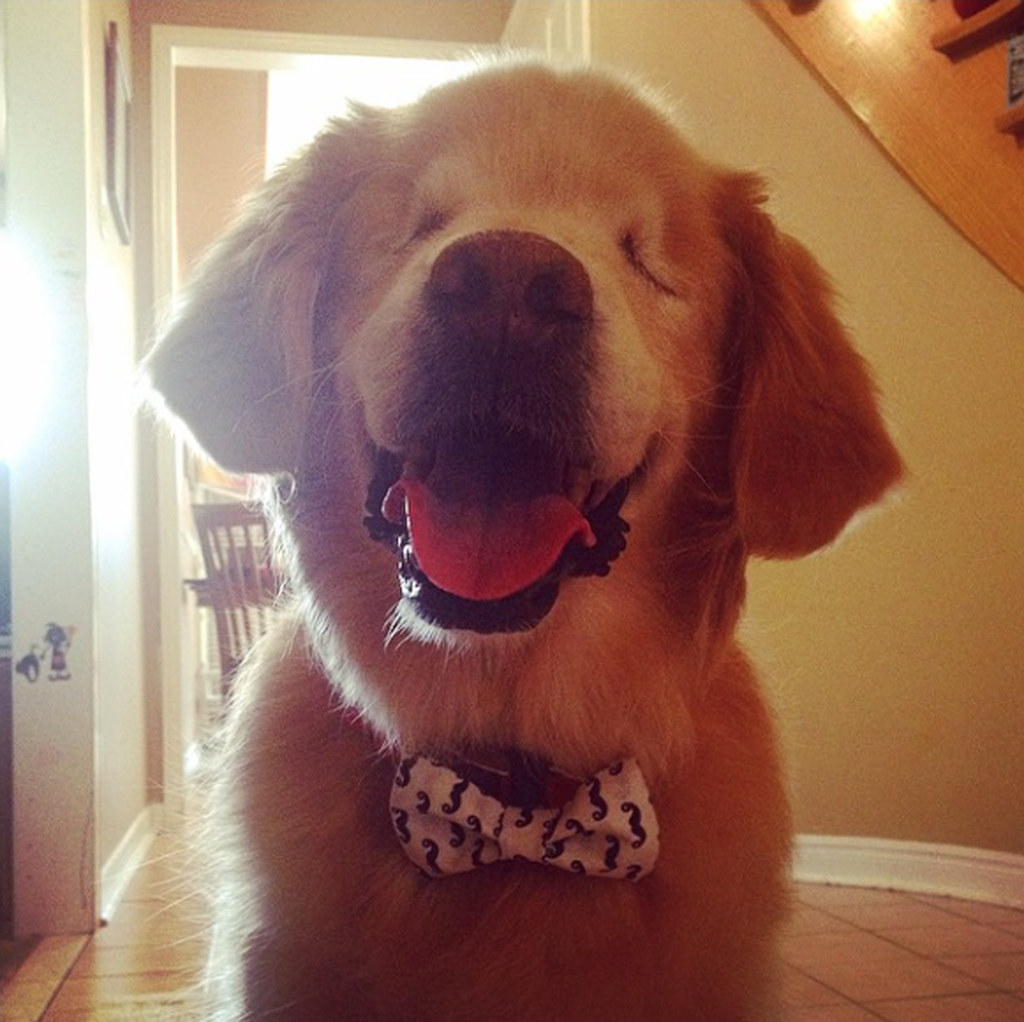 Can't get enough cute? Sign up for the BuzzFeed Animals newsletter to get adorable animals posts three times a week!