This is Mugly, a 12-year-old Chinese Crested dog.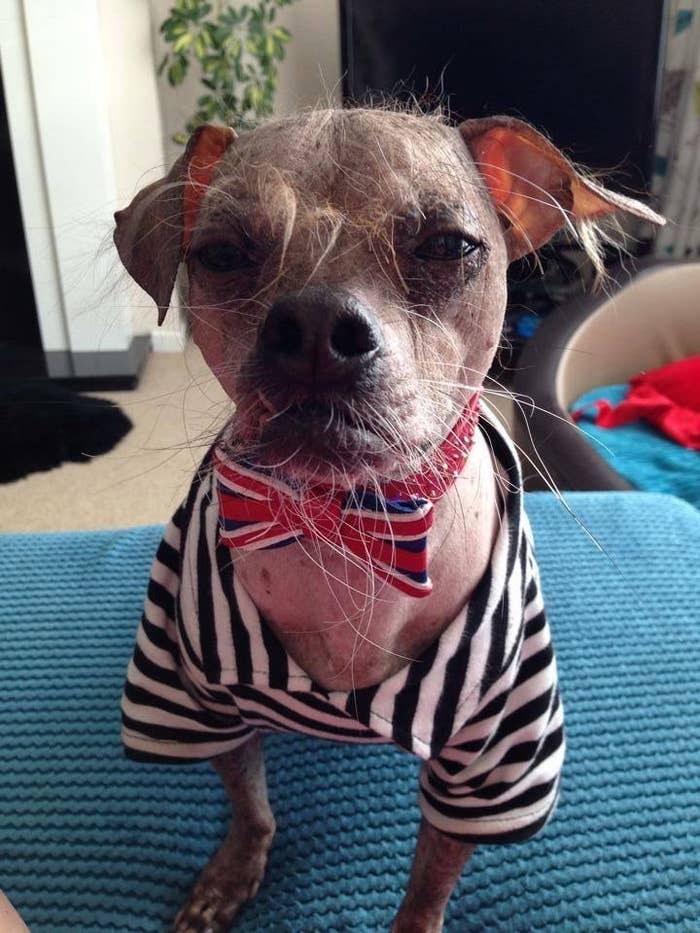 Mugly has won awards for being "Britain's Ugliest Dog" in 2005 and the "World's Ugliest Dog" in 2012, but this week he won "Most Heroic Hound" at the SuperDogs awards at the National Pet Show for his work with children and adults with disabilities.
His owner, Bev Nicholson, 53, from Peterborough, told BuzzFeed News it was "definitely a perfect accolade for the joy he brings others."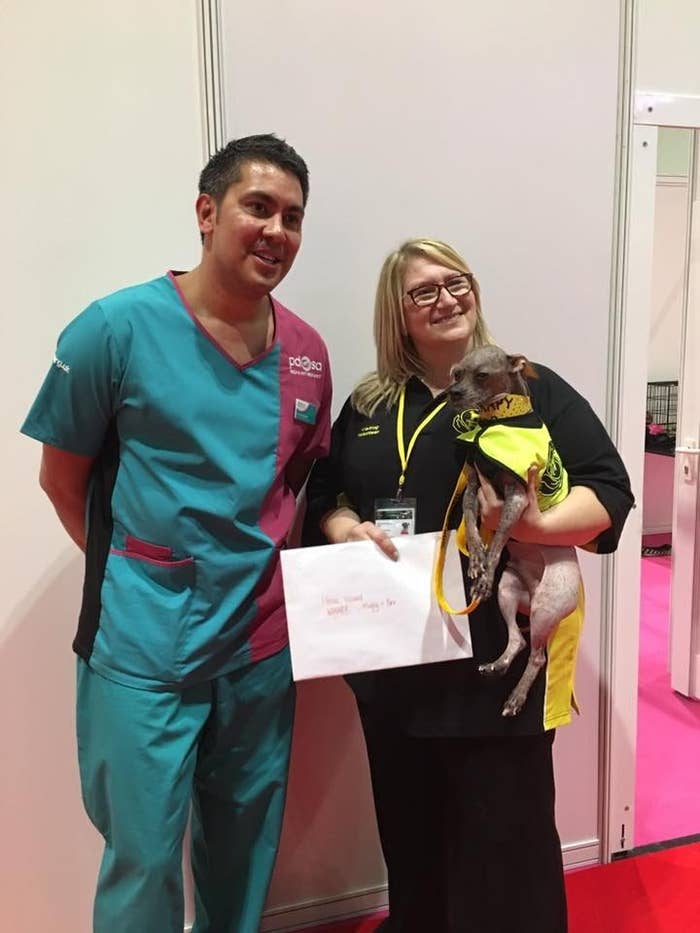 She said Mugly visits libraries, where children from local schools visit him, and is involved with a "Paws and Read" scheme, whereby "reluctant readers come and read their books to him." He also works with adults who have learning disorders and disabilities.
Nicholson told us one charming story about how Mugly had helped a child.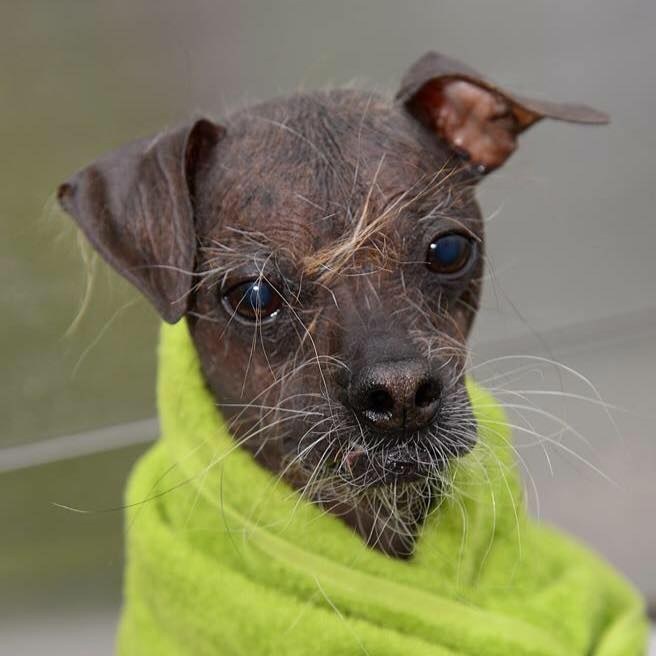 "One little girl asked, 'Has Mugly got special needs?'" Nicholson said. "I replied, 'Sort of,' and she skipped off saying, 'Me too!'"
"The next time we saw her she came straight over, called him 'My Mugly' and [hugged] him tightly," Nicholson said. "I later found out that she rarely speaks at all and doesn't interact with people very well. She is autistic. Her time with Mugly was precious to her family and staff, and definitely for her."
She also described how Mugly helped a man who is deaf and blind.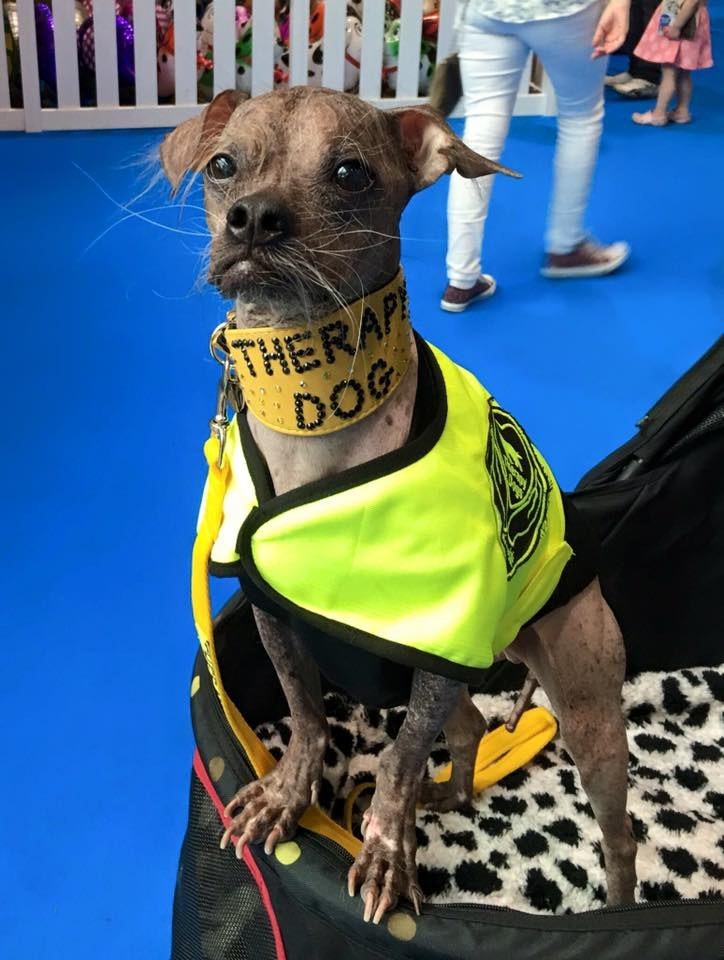 "When he first met Mugly he explored every inch of him, even smelling him," Nicholson said. "He [became] animated and [told] stories of his memories as a small child before he lost his sight, remembering his naughty family dog. [They were] buried memories from over 40 years [ago]."
Nicholson told BuzzFeed News she could "burst with pride" at every visit he makes.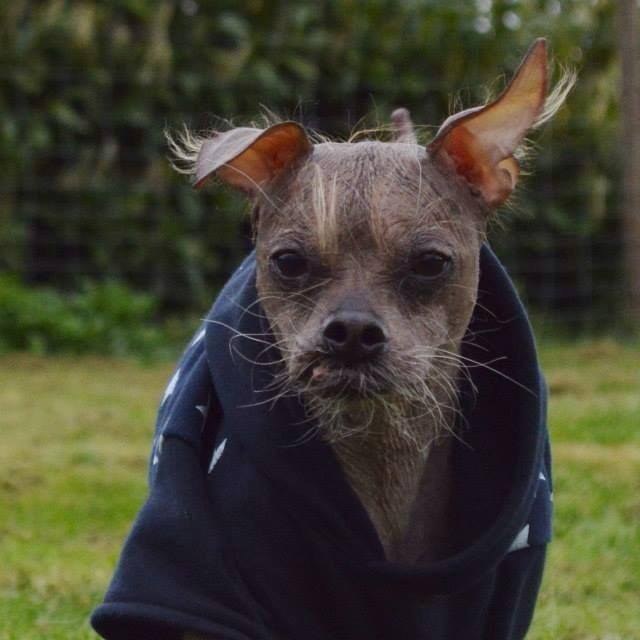 "Him winning "World's Ugliest Dog 2012" was great fun, but the Heroic Hound award means so much more," she said.