"Flappy Doge" Is Evidence The Internet Has Reached Peak Flappy Bird
Its creator tried to kill it, and he's just made it stronger.
On Saturday, the game's creator had an announcement to make.
The game was already a major internet talking point: it was the most-downloaded mobile game on Apple and Google's online stores.
This is the amount of Google searches you get when a game is downloaded 50 million times.
But now things are getting ridiculous.

Twitter was a bit like this now.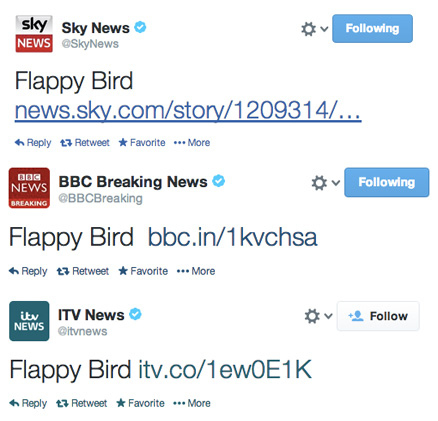 So by the time this happened, no one was surprised.