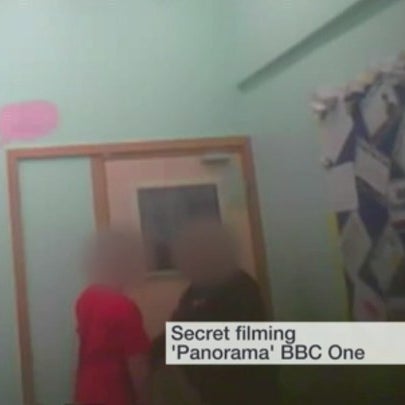 The private security firm G4S was paid almost £7 million last year for unused places in three youth prisons, new research seen by BuzzFeed News reveals.
The company is paid on the basis that the 243 beds in the secure training centres (STCs) it runs – Rainsbrook, Medway, and Oakhill – are always full. But an analysis of monthly occupancy rates by the Howard League for Penal Reform shows there were dozens of unused spaces every month over the year to November 2015.
At a monthly cost per child place of £13,583 – based on a parliamentary written answer from justice minister Andrew Selous – that means £6,832,249 of the money G4S received last year was for empty beds.
The findings raise serious questions about the operation of outsourcing contracts in the youth justice sector. They will also place further pressure on the government over its relationship with G4S, the world's biggest security firm, which has been rocked by allegations of abuse at one of its centres.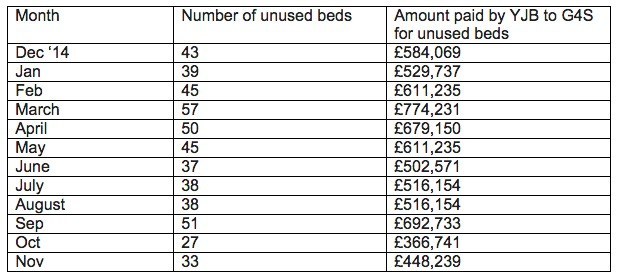 "We've long thought it scandalous that companies like G4S are paid to operate beds in secure training centres whether or not they are actually occupied," Andrew Neilson, the Howard League's director of campaigns, told BuzzFeed News. "It's all the more galling when the Youth Justice Board is spending millions on unused beds whilst also cutting millions more from youth offending services in the community."
The Youth Justice Board has announced an in-year cut of £13.5 million to its budget, the brunt of which (£9 million) is falling on youth offending teams.
On Sunday, The Guardian revealed G4S had received over £260,000 for empty beds at Medway STC in Kent since Panorama alleged a number of serious incidents of abuse, including children being slapped and unnecessarily restrained, earlier this month.
Since the allegations emerged, the government announced it would not be sending any more young people to Medway. These figures were calculated before that decision was made.
G4S responded by stating that the payments were in line with terms of its contract.
When BuzzFeed News contacted the Ministry of Justice (MOJ) regarding payments for all G4S's STCs over the last year, a spokesperson said: "Neither public nor private prisons are funded on a 'per place' basis so it is wrong to say any establishment is paid for 'empty beds'."
They added: "We always ensure there are surplus places in both the youth and adult estate. This is so we can provide for fluctuations in the numbers in our care."
However, the Howard League analysis shows there was no spike in youth custody numbers last year.
The MOJ defended the arrangement to BuzzFeed News, saying: "As per the contract agreements with G4S for the running of Secure Training Centres, and in common with other secure establishments both public and private, the company is paid based on the availability of places and not the number of people at the establishment at any given time."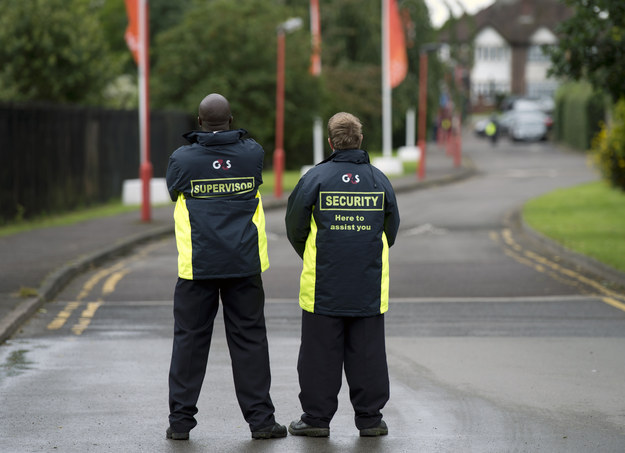 Over the weekend, the Financial Times claimed G4S was considering exiting the youth justice sector. Two of the three STCs run by the company – Medway, and Rainsbrook in Northamptonshire – have a particularly troubled history.
Neilson said: "The secure training centres are a failed form of child custody and have been synonymous with scandal since they opened, resulting in both the deaths of children and the shocking scenes of G4S staff abusing children in the Medway Panorama investigation. Yet these privately run centres receive what amounts to preferential treatment from the commissioning body at the heart of this mess."
In 2004, 15-year-old Gareth Myatt died after being restrained by three adult guards at Rainsbrook. An inquest revealed a macho culture at the centre, with restraint trainers shown to have nicknames like "Crusher" and "Mauler".
Ten years later, Rainsbrook received a damning report that showed children had been subject to racist comments and degrading treatment from staff who were also at times high on drugs. Shortly after the report, it was announced that a new outsourcing company, MTCnovo, would take over – but as BuzzFeed News revealed, this company has no less a troubled history in the US.
Five men have been arrested since Panorama aired, and, according to the Guardian, 11 people have now been sacked from Medway STC.
Medway's director, Ralph Marchant, also stepped down this week following criticism of his leadership.
Separately, BuzzFeed News revealed that staff members had been dismissed prior to the scandal for, among other offences, calling inmates "fucking cunts" on Facebook, along with the fact that previous allegations of abuse had not been followed up due to a lack of CCTV evidence.
The government is now looking into whether the contract has been breached.
The shadow minister for human rights, Andy Slaughter, said: "The government need to get a lot tougher on G4S. We welcome the news that the secretary of state will appoint an independent improvement board and the news that G4S management are finally being held to account but we must go further. Michael Gove should ensure that G4S is not awarded any future contracts until we get to the bottom of this."