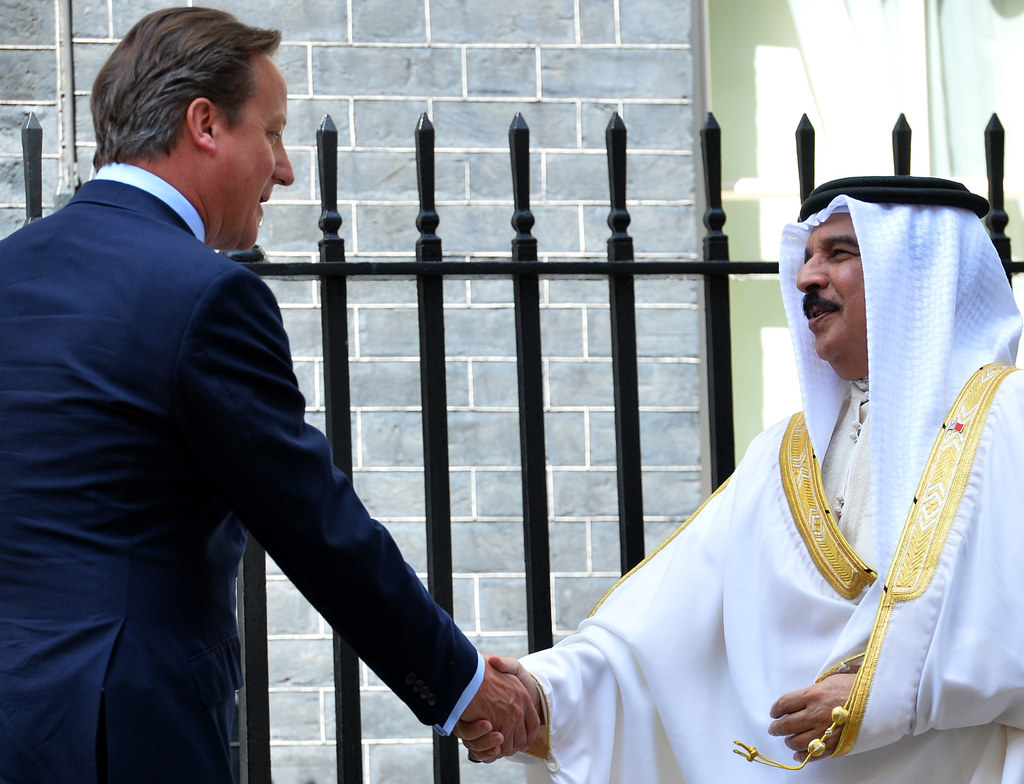 A British government minister is today quietly marketing arms in Bahrain, a kingdom that only last year was condemned by the European parliament for its appalling human rights record, and about which the UK foreign affairs committee has expressed concern.

Since February 2011, when the Arab Spring spread to the capital, Manama, at least 130 people have been killed and 3,500 people arbitrarily arrested by the Bahraini authorities. All public demonstrations in the capital have been banned, and children have been victims of the security forces' brutality.
An Amnesty International report has described prisoners being burned with cigarettes, given electric shocks, and burned with irons, among other forms of torture, while a recent Human Rights Watch report further showed the scale of the suffering among detainees.
In spite of this, the British government will be attending today's Bahrain International Airshow. The details of the visit were not published on official government websites and the only press release was sent to Bahraini and regional Gulf media.
The exhibition floor plan shows that UK Trade and Investment (UKTI) will be sharing a pavilion with BAE Systems. Small British businesses who wished to attend the show alongside defence giants like Boeing and Lockheed Martin were also eligible for government funding in order to do so.
Bahrain is on the most recent list of "priority markets" for UK arms sales. Since taking office in May 2010, David Cameron has overseen £48 million of arms exports to the kingdom.

The UK foreign affairs committee has said the Foreign Office's decision not to list Bahrain as a "country of concern" due to its lack of improvements on its human rights record is "politically coloured". The committee added: "Both the government and the opposition in Bahrain view UK defence sales as a signal of British support for the government."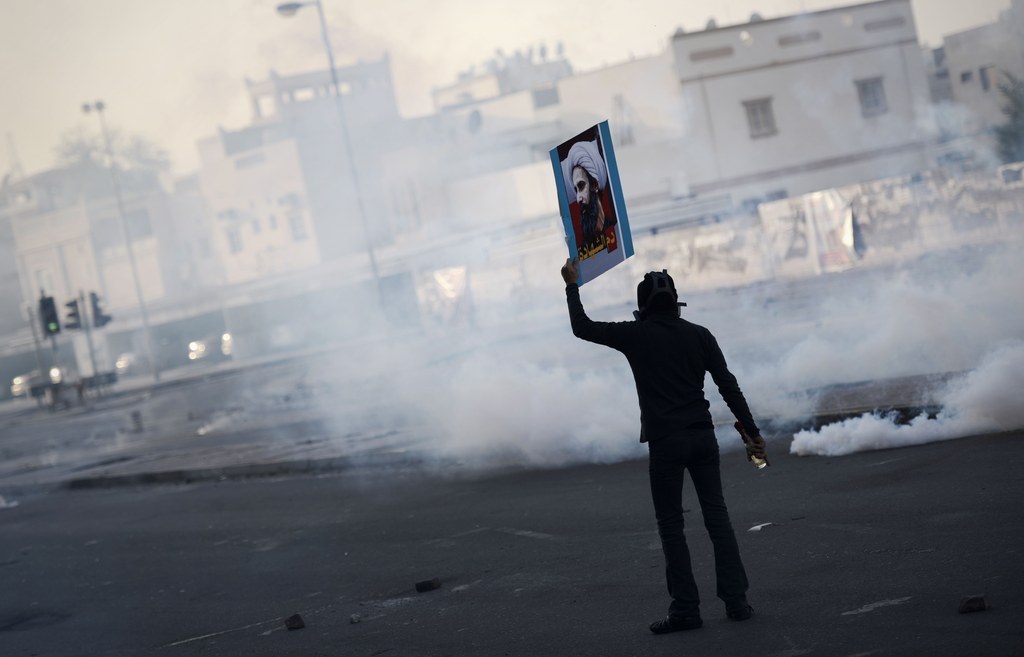 The UK is attempting to strengthen its relationship with the kingdom, not least because there are plans for a naval base in Bahrain at which five British ships will be permanently stationed.
On 12 January, Bahrain hosted a visiting delegation from the House of Lords, while Bahrain's deputy king, Prince Salman bin Hamad Al Khalifa, attended an event aboard Britain's HMS Defender as part of the 200th-anniversary celebrations of Bahrain-UK relations.
The last published list of military delegations attending the Bahrain International Airshow, in 2014, shows that Algeria, Egypt, Belarus, Russia, UAE, Saudi Arabia, Iraq, Qatar, Turkey, and Lebanon all made an appearance.
BuzzFeed News has been told the delegation from the UK this year will include Philip Dunne, the minister for defence procurement; Lieutenant General Tom Beckett, defence senior adviser Middle East at the Ministry of Defence; Air Vice Marshal Gary Waterfall of the RAF; Sophie Lan, regional director of UKTI DSO; and Nigel Maddox, senior military adviser for UKTI DSO.
BAE Systems will be there to promote its Eurofighter and Spitfire jets. Last year there was outrage over the fact that Phillip Hammond, the defence secretary, had secretly paid what a Whitehall source described as a "courtesy call" to the Bahraini crown prince amid the company's efforts to sell the planes.
Andrew Smith of the Campaign Against Arms Trade said: "UK bombs are devastating the Middle East, but the UK government is in Bahrain pushing arms to anyone who will pay for them.
"The Bahraini regime has an appalling human rights record and so do a number of the other countries that will be in attendance. If the government cares about the human rights of Bahraini people then it must stop arming and supporting the regime that is oppressing them."
A UKTI spokesperson said: "We operate one of the most rigorous and transparent export control regimes in the world with each licence application assessed on a case by case basis, taking account of all relevant information, to ensure compliance with our legal obligations. No licence is issued if it does not meet these requirements."
Looks like there are no comments yet.
Be the first to comment!