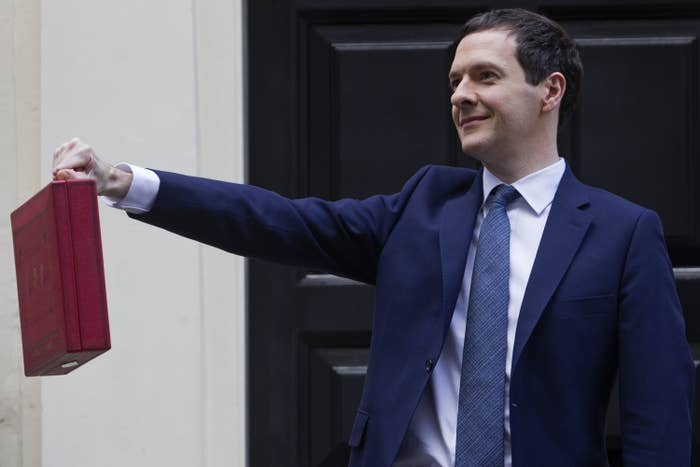 The government has allocated £22 million to step up its fight in benefit claims tribunals over the next two years. The detail was buried in the Budget announced earlier this week.

A line on page 226 of the Office for Budget Responsibility's (OBR) "Economic and Fiscal Outlook" document says the Treasury has put aside £22 million across 2016-18 for the Department for Work and Pensions "to recruit presenting officers … to support the department in personal independent payments and employment and support allowance tribunals". The money will pay for 180 new presenting officers.
It appears to be a clear sign the government expects to be fighting more claims over reduced disability benefits in the coming years. Personal independence payments (PIPs) are gradually replacing disability living allowance (DLA), which is supposed to help with the extra costs that come with living with a disability.
However, in January next year, the formula used to calculate PIP's daily living component will change. The OBR says 290,000 disabled people will lose the payment completely and 80,000 will have their benefit cut.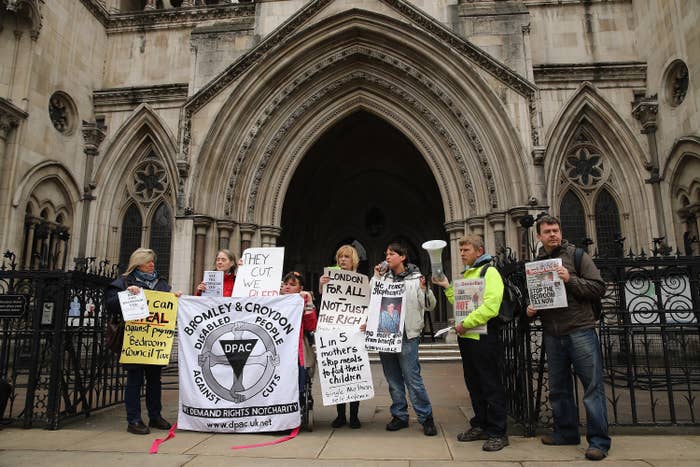 Those in receipt of the benefit are allocated a sum according to "points" scored according to various living needs relevant to their disability – for instance, using a special toilet seat, being able to walk a certain distance unaided, using a walking stick, and so on.
Charities are expected to be gearing up for more tribunals as a result of the changes. The Multiple Sclerosis (MS) Society is one of dozens of voluntary organisations to have signed an open letter to government calling for it not to go ahead with changes to PIPs.
Its chief executive, Michelle Mitchell, has described the reforms as potentially "devastating" for people with the condition and said they could "fail some of the most vulnerable people in society".
She told BuzzFeed News: "People with MS are struggling to get the vital support they need and in too many cases are having to go through a lengthy appeals process. They continue to tell us that assessors don't understand conditions which fluctuate, like MS, or its impact on their lives."
BuzzFeed News spoke to two people with MS, who expressed their concerns about the plans. Rajvir Sekhon, 28, from London, works part-time at a Carphone Warehouse store in west London.
She had been assessed for PIP three times, the first two times on paper and the third a face-to-face interview and was refused the benefit twice, before finally being awarded the higher rate of the benefit. She said MS affected her in her legs, and that she often found walking difficult and tiring.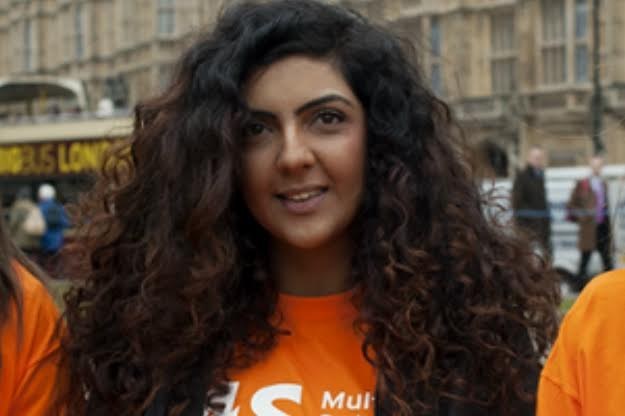 Under the PIP motability scheme she was entitled to a car, which allowed her to get to work. She told BuzzFeed News: "Before I started receiving PIP, money was all I could think about, and it made me so stressed. I hated having to ask my mum or my boyfriend to do things for me. I couldn't leave my house for a whole year."
Sekhon said the independence afforded by the scheme changed her life by allowing her to work part-time and get out of the house. "I'm only 28 – I don't want to be sitting at home on benefits," she said.
She said she and other MS sufferers felt like they were being "penalised" by the government.
John Parker, a 61-year-old retiree from Cardiff who was diagnosed with MS in 2000, told BuzzFeed News that "on a good day" he could walk 20 metres unaided. This would mean he wouldn't be entitled to the higher rate of PIP (under DLA, which Parker is on, the threshold for a higher rate is 50 metres).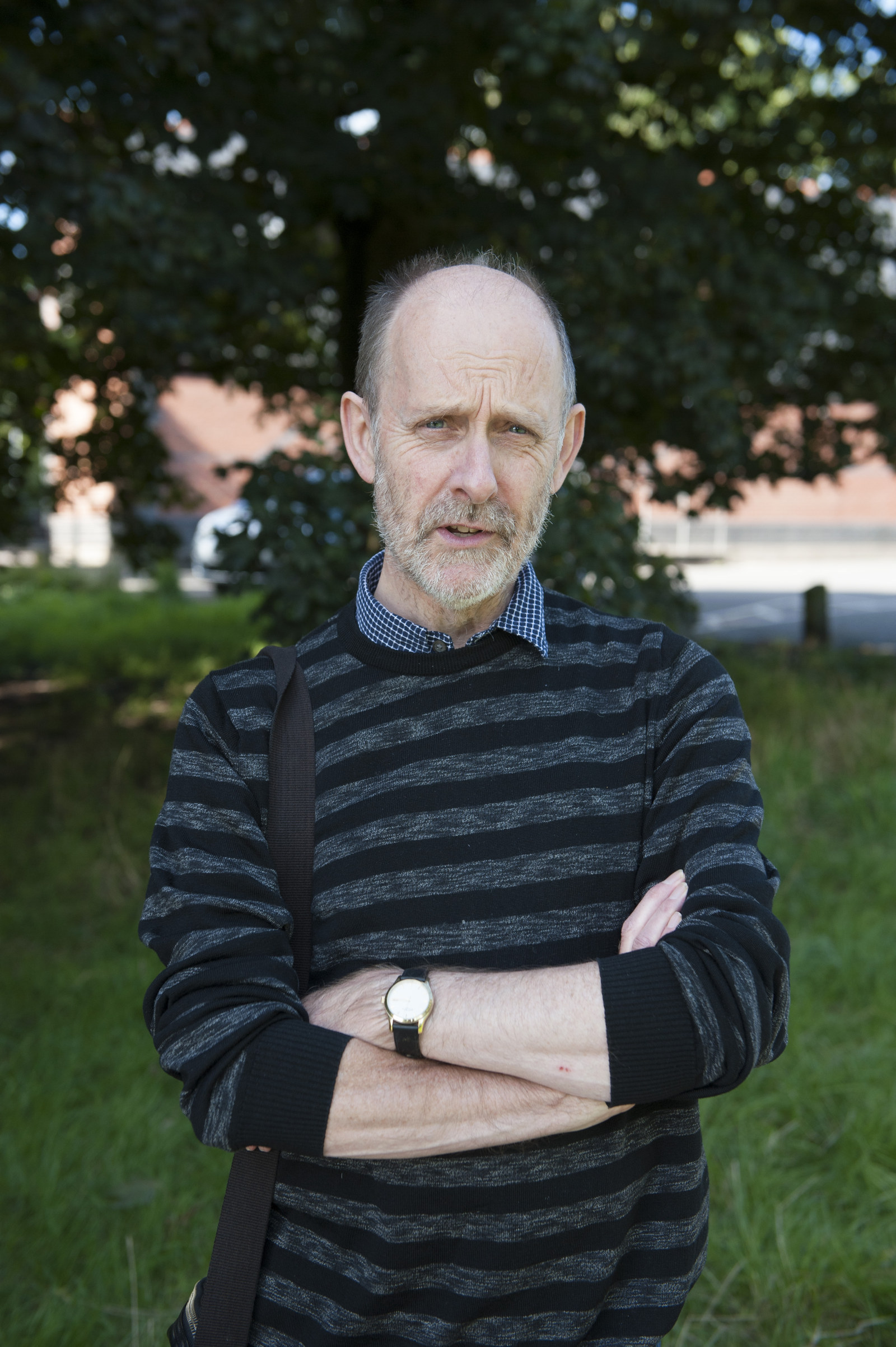 Parker is currently entitled to a car with automatic transmission, which allows him to visit his autistic son in mid-Wales. He told BuzzFeed News he was "fully expecting" to lose the benefit under PIP. When asked if he knew when a decision would be made, he said: "Who knows? It could be in the coming year, it could be in two years."
He added: "If the government wants to wind disabled people up, they're doing it the right way."
Tory MPs are already in open rebellion over the changes, with one saying they will hit "exactly the wrong people". Yesterday BuzzFeed News revealed that three Tory MPs had also been asked to resign as patrons of disability charities over their support for cuts to DLA, and a day before that it reported that a leading Conservative disability activist had resigned from the party over the cuts, deleting the Conservative Disability Group's website, for which he was responsible, from the internet in the process.
Owen Smith, shadow work and pensions secretary, told BuzzFeed News: "As ever with Tory policy on social security, it's cut today and count the cost tomorrow.
"Having already faced defeats in the last year on the benefit cap, the bedroom tax, and tax credits, you'd think the Tories would tread gently with further cuts to social security. Instead, the government is set to press ahead with multi-billion-pound cuts to disability benefits over the next five years.
"Knowing their pernicious cuts will lead to even more appeals and tribunals, ministers are having to commit an extra £22 million to fight their own failure. This is a Tory attack on the dignity of disabled people. That's why Labour stands firmly against these cuts and why we'll force a vote in the House of Commons as soon as possible."
A DWP spokesperson said: "Presenting Officers assist tribunals by giving both the legal case for the appeal, the Department's case for upholding the original decision but also by drawing attention to any new and relevant evidence. By increasing the number of Presenting Officers, we will help ensure the right decision is achieved at each appeal."