A complaint has been made to the broadcasting regulator over how Ooglies, a stop-motion animated show on CBBC, showed a cartoon egg being beheaded.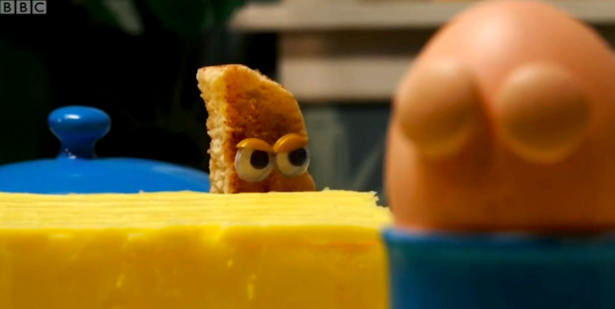 The show is made up of humorous sketches involving household items that have been anthropomorphised and given googly eyes.
In a sketch called "Toast Soldiers 1" a piece of toast covers another piece of toast with strawberry jam after it fires at it with a spoon.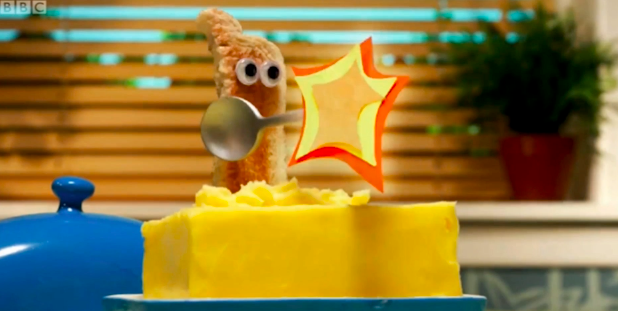 The piece of toast retaliates by throwing a grape which doubles as a grenade.
Then another piece of toast creeps up behind an egg...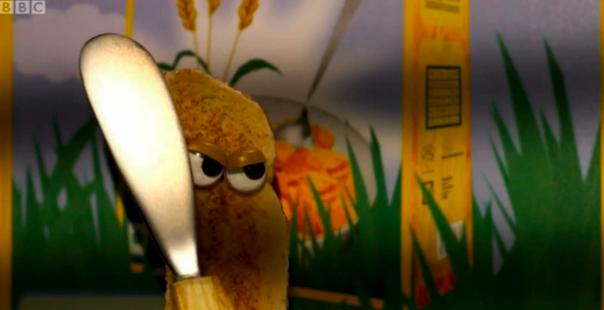 The Sun reported that 35-year-old mother Angie Halliwell has complained to Ofcom about the scene. She told the paper: "Kids could think extreme violence like beheading is normal."
The footage, described as an "ISIS-style beheading" by Mail Online, has provoked a range of responses on social media.
The episode was first shown in 2012 but is still available on the BBC's website. The broadcaster told The Sun it has no plans to remove it.
A spokesperson for the BBC told BuzzFeed News: "Ooglies is a popular slapstick comedy series that depicts all sorts of food getting into scrapes with each other. This clip involving a boiled egg and toast is no different and we would be surprised if our audiences read anything more into it."