Doc Brown Recorded A Special Message For Back To The Future Day
And there might just be some BIG news on the self-lacing trainer front...
So, today's the day.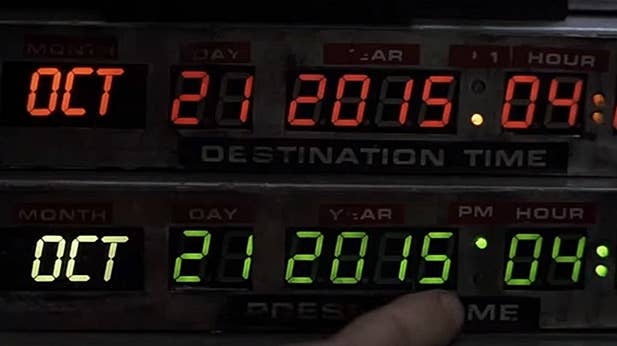 And we might not have flying cars powered by rubbish, but we do have this.
Followers of the official Back to the Future Facebook page would have been delighted this morning to find a video of Christopher Lloyd sitting behind the wheel of his Delorean.
He said:
Great Scott!

If my calculations are correct it is now precisely Oct. 21, 2015. The future has finally arrived. Yes, it is different than we all thought. But don't worry, it just means your future hasn't been written yet. No one's has. Your future is whatever you make it. So make it a good one.
And perhaps even more exciting is this tweet.
You see, back in 2011, Nike unveiled a limited edition replica of Marty's awesome shoes – but they didn't have his power laces.