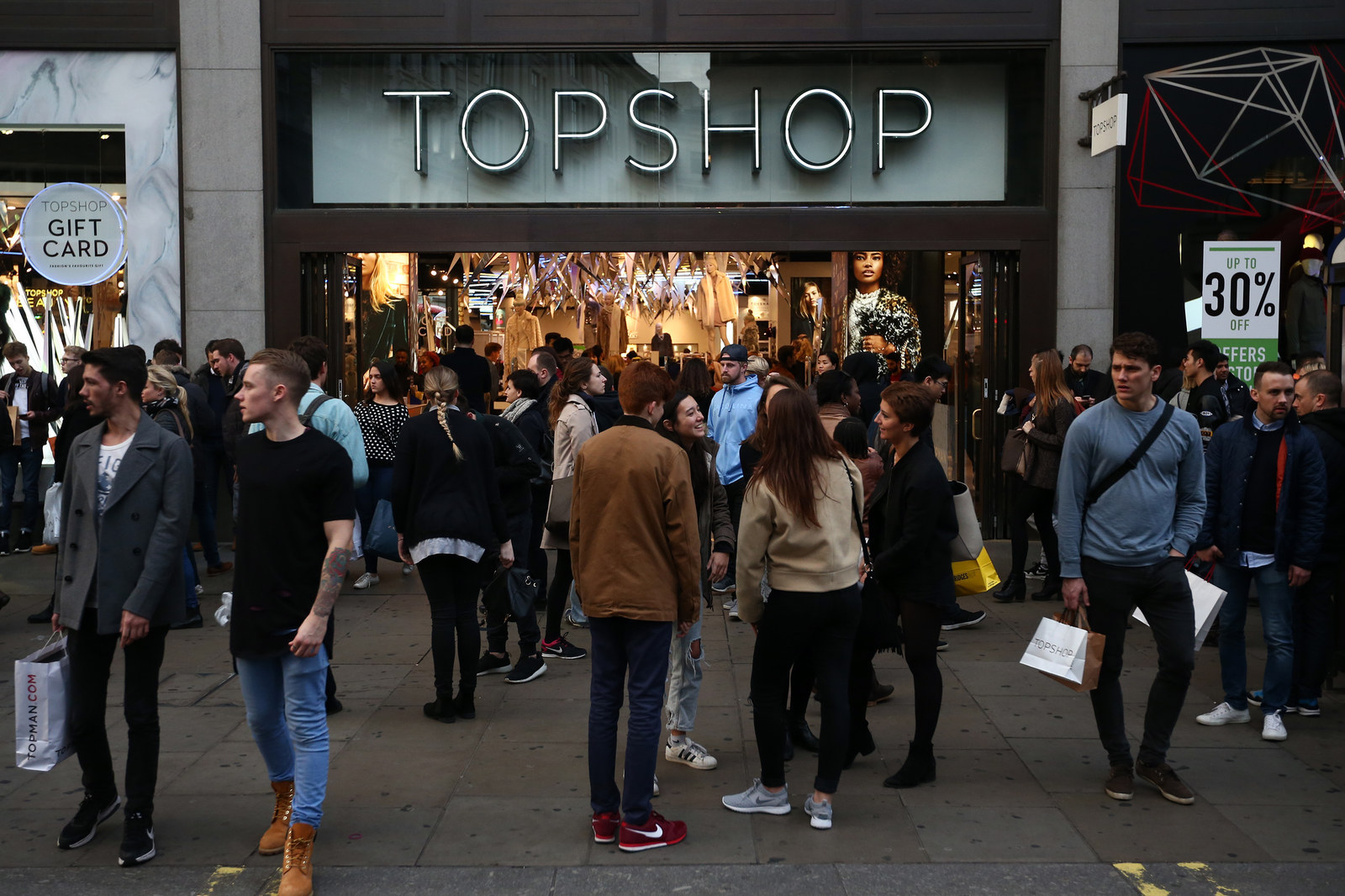 Topshop is facing the threat of protests outside its flagship store on London's Oxford Street this weekend by cleaners who say they are being paid "poverty wages".
In a Change.org petition, Maria Susana Benavidez Guaman, who works as a cleaner at the store, calls for Topshop and the services company that directly employs her to pay "a living wage so I can provide a decent life for me and my family".
Guaman works for a cleaning company called Britannia Services Group, which is contracted by Topshop to clean its Oxford Street store. She writes: "Although I am not directly employed by Topshop, they have the power to negotiate a better wage for me and my colleagues."
Cleaners at the store are apparently paid £6.75 an hour, but from 1 April this will, according to Britannia, go up to £7.50 an hour. The petition, however, states that the "real living wage" is currently £9.40 an hour, a calculation that has been put forward by the Living Wage Foundation.
The campaign is being coordinated by a union called United Voices of the World, which has called for a protest outside the store on Saturday afternoon.
Petros Elia, the general secretary of United Voices of the World, said the responsibility for improving the cleaners' wages lay not just with Britannia but with Topshop too.
He said: "Topshop is a vast company… If your profits depend on your workers being in poverty, that's not a model for the modern age."
The high street fashion giant's parent company, Arcadia, recorded £202 million in profits last year while its owner and chairman, Sir Philip Green, has a net worth of around £5 billion. The chain has just opened a branch in the Netherlands as it begins to pursue European expansion.
But David Shaw, Britannia's managing director, dismissed the claims and criticised the union for orchestrating them. He told BuzzFeed News that "everyone has a right to ask for money, but we have to tailor the ship – times are hard. We pay the best we can."
He added: "If we could pay [it] we would but we're in difficult times. The high street is flat on its back."
Shaw – who revealed personal information about individual employees that BuzzFeed News is not publishing – said only two of Britannia's 51 workers at the store were represented by the union.
He insisted he had a good relationship with his workers and said most "weren't members of unions because they're protected by EU law". He added: "We're doing nothing wrong."
Petros Elia took issue with Shaw's claims. He declined to say how many workers had signed up to the union but said it was in "double figures" rather than the two Shaw claimed.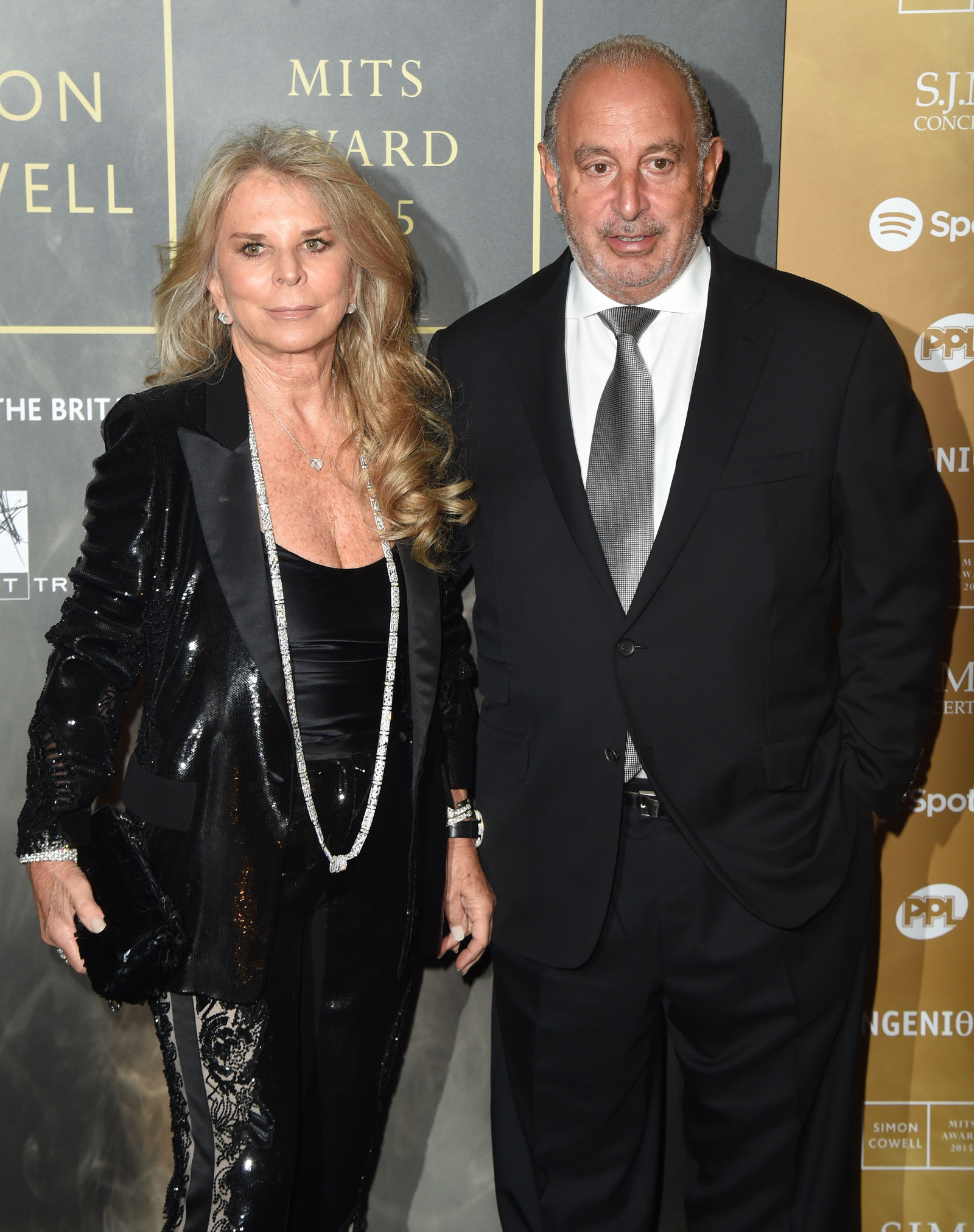 He said the lack of open dissent among Topshop workers was because they had been intimidated and there was a "general culture of fear", rather than this being an indication of good industrial relations. "They're shit scared," he claimed.
It's understood that Guaman, like a number of Topshop Oxford Street's cleaners, speaks only basic English and did not write the petition herself. Shaw claimed that his workers could improve their income by learning better English to make them more employable. But Elias said: "There are 14 million jobs in the UK that are classified as 'low skill' – that's nearly half the workforce."
A spokesperson for Arcadia said: "At Arcadia we value and appreciate our staff and are proud of the contribution they make to our business.
"In the interests of transparency and in response to some factually incorrect allegations made by United Voices of the World, we wish to confirm that all our employees are paid hourly rates which are legally compliant.
"In Central London we currently pay rates well above the UK Government's National Minimum Wage. For us, it is essential to remain competitive and in line with other major retailers to attract, grow and retain the best people."