Over the weekend, some racist vandals in Bothell, Washington, decided to vandalise a couple of buildings.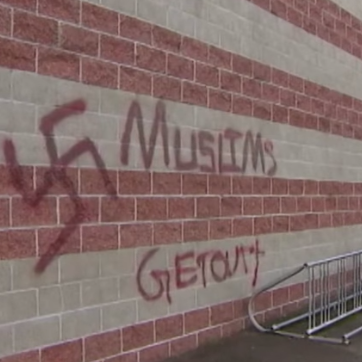 The graffiti on the left was painted on a local school. But it's the picture on the right that's got people laughing. Why?
Because they painted it on a Hindu temple.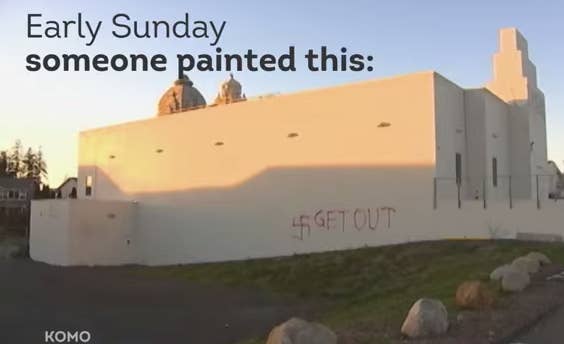 And, you see...
The vandals haven't been caught. A worshipper told Komo News: "The Bothell Hindu temple has been here for more than 20 years and we have never had any issues."