 Notes: This list could have been far longer because as anyone from Yorkshire knows, anyone from Yorkshire is better than anyone else in the country. We settled on 40. These rankings have been scientifically tested* and are incontrovertible. They're not wrong: you are.
40. Mel B. She's actually pretty great on the X Factor and there was also that time she made out with herself in a music video.
39. William Hague. Recently somewhat overplayed. Though he is that weird thing of a Conservative politician that most people like. Even after this horrorshow.
38. Branwell Bronte. A man so stubborn he chose to die standing up just to show the power of human will.
37. Captain James Cook. A man who changed the very way we look at the world.
36. Tom Courtenay. A master. Canal boat fans would find it well worth watching him and Leonard Rossiter in in this.
35. Paul Heaton. Currently running a pub and offering a discount to union members.
34. Anne Bronte. Probably the least well-known of the Bronte sisters, but The Tenant of Wildfell Hall is actually a shocking, great book and a subtle work of feminism.
33. Percy Shaw. Who was Percy Shaw, you ask? He invented the Cat's Eye. That's who Percy Shaw was.
32. James Mason. One of the greatest actors who ever lived. Although his best ever performance was arguably as God, via Eddie Izzard.
31. Barbara Hepworth. Made genuinely soothing blobs. Honestly, staring at these will lower your blood pressure.
30. Kimberley Walsh. It's easy to forget that Girls Aloud were actually a completely brilliant band. Also she's clearly just lovely.
29. Brian Blessed. It's rather hard to know where to start but let's just point out he has climbed Mount Everest THREE TIMES.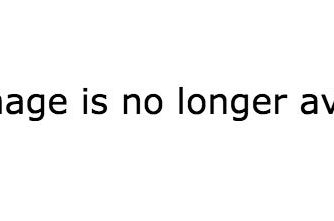 28. Joe Cocker. What a voice. WHAT a voice.
27. Brian Close. Nothing will ever epitomise Yorkshire spirit more than a middle-aged man facing down the world's fastest bowlers, nearly dying as a result, and walking off the field bloodied but unbowed.
26. Charlotte Bronte. Wrote Jane Eyre, one of the greatest novels ever written, but rather more importantly, never left Yorkshire for more than a few weeks at a time.
25. John Barry. Dun dun a dun dun, dun dun dun DUN dun a dun dun, dun dun dun DEENAW, DEENAW DEE.
24. Ted Hughes. Never mind the nature poetry and the tortured relationship with Sylvia Plath: let's be straight here. The guy wrote The Iron Man.
23. Paul Rodgers. Actually all his back catalogue's amazing, but let's go with a classic.
22. Fred Trueman. Obviously a very, very good bowler, but arguably his finest achievement remains this video, in which he attempts to congratulate Dennis Lillee for his bowling prowess and ends up congratulating himself. 17. Harold Wilson. Prime Minister renowned for progressive policies on social issues, came out with one of the most Yorkshire quotes of all time.
16. Kevin Keegan. We can talk mullets, we can talk football teams that regularly lost 7-5, but really we just need to talk about the greatest rant of all time.
15. Alan Bennett. Let's take a moment to remember the shade he once threw at Arianna Stassinopoulos (later Huffington), as it remains the most Bennett thing ever: 14. Michael Palin. Time for this, then. Worth pointing out his travel website is genuinely brilliant.
13. Tony Christie. This is one of the best TOTP performances of the 00s. Fact.
12. Ernie WIse. Had been looking for a clip of him and Eric with another Yorkshire legend, settled on this, of course.
11. Alex Turner (and Arctic Monkeys). Arguably the best British band of the decade, so that's summat.
10. Emily Bronte. Never mind writing one of the most incredible novels of the period that unless you have a heart of stone will turn you into a puddle of mush, we need to talk about Emily's poetry. It's insanely good.
9. William Wilberforce. Being one of the main driving forces behind the Abolition of Slavery Act has to be worth a few points.
8. Dame Judi Dench. This woman makes extremely rude embroidery. On top of everything else.
7. Sean Bean. One does not simply talk about Sharpe. Not without mentioning Game of Thrones. Or all the Tolkien stuff. Or every death.
6. Amy Johnson. Badass: she set a whole bunch of flying records in the 1930s, including one flight from London to Cape Town.
5. Sir Ben Kingsley. Rather than talking about all the great roles, because we don't have all day, let's look at this note he wrote to his five-year-old self.
4. Sir Patrick Stewart. Obviously. Here is a clip of Patrick Stewart talking with a Huddersfield dialect. It's splendid.
4. Helen Sharman. The first British astronaut, and that is really all you need to know.
3. Geoffrey Boycott. This is a man who made his mother's stick of rhubarb a phrase that echoed round the world. Who owned the Australians. Who is beloved by Katy Perry. Here's the compilation you need.
2. Jarvis Cocker (and Pulp). It was the Brits that nailed him second place. Well, that and A Different Class being the greatest 90s album. Oh, and speaking the truth.
1. Brian Clough. Because he's pure Yorkshire. The greatest football management video of all time there below with the obvious exception of John Sitton.