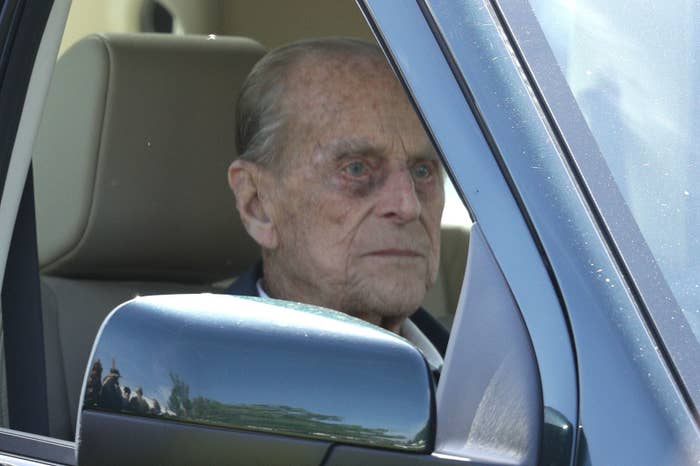 The Duke of Edinburgh has apologised for his role in a car crash in which a woman broke her wrist.
The incident took place near the Sandringham estate in Norfolk on Jan. 17. The duke, 97, was left stuck in his Land Rover after it overturned and was pulled out by a passerby.
Both he and Buckingham Palace came in for criticism from Emma Fairweather, one of the two women who were injured, who said he had not reached out personally to her, and said he should face prosecution if found personally liable.
In a letter to Fairweather, seen by the Sunday Mirror, the Duke of Edinburgh said he was "deeply sorry".
He wrote: "I would like you to know how very sorry I am for my part in the accident at the Babingley cross-roads ... It was a bright sunny day and at about three in the afternoon, the sun was low over the Wash.
"In other words, the sun was shining low over the main road. In normal conditions I would have no difficulty in seeing traffic coming from the Dersingham direction, but I can only imagine that I failed to see the car coming, and I am very contrite about the consequences."
The letter went on: "I was somewhat shaken after the accident, but I was greatly relieved that none of you were seriously injured.

"As a crowd was beginning to gather, I was advised to return to Sandringham House by a local police officer. I have since learned that you suffered a broken arm. I am deeply sorry about this injury.
"I wish you a speedy recovery from a very distressing experience."
She told the paper that she was "chuffed" to have received it, adding: "I thought it was really nice that he signed off as 'Philip' and not the formal title. I was pleasantly surprised because of the personalised nature."