Police In Texas Apologise After Audio Leaks Of Two Officers Making A Rape Joke
"Go ahead, call the cops - they can't un-rape you."
In the video, the officers begin to joke that they might begin to ignore some crimes:
Officer A: Either that, or, you'd think that because we'd turn a blind eye towards everything.
Officer B: Or that.
Officer A: ***** who cares.
Officer B: Or that. It could be that.
Officer A: I want to report a robbery! You probably deserved it.

Officer A: Look at that girl over there.
Officer B: Go ahead and call the cops. They can't unrape you.
Officer A: You didn't turn your camera off, did you?
One of the officers is then seen walking in front of the police vehicle.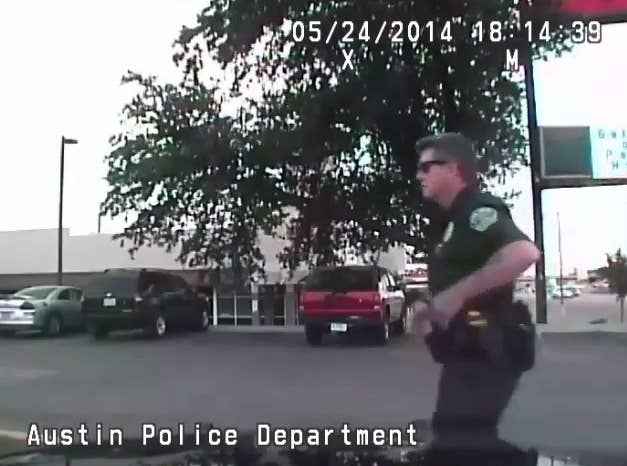 The Austin Police Department gave a statement to KEYE TV about the video on Friday.
The Austin Police Department has validated the video/audio publicly released pursuant to the Texas Open Records Act. The officers in the video/audio have been identified as Austin Police officers. Upon learning of the video's contents, the Department immediately launched an internal investigation. The investigation will include a comprehensive audit of the involved officers' contacts with victims of sexual assault to ensure the actions taken during the contacts meet the expectations of the Department, the public and most importantly, the victims. Upon conclusion of the investigation, the Department will take appropriate corrective action. APD extends a heartfelt apology to all victims of sexual assault. The comments made by the officers are contrary to the long-standing commitment of the Department to bring compassionate justice to sexual assault victims.
The lawyer who posted the video, Drew Gibbs, gave a statement to KXAN as to why he did so:
The Carlson Law Firm obtained this video as a part of our standard investigation of a motor vehicle collision. The comments on the video struck me as inappropriate and I chose to allow the court of public opinion to decide if they agreed.

Arguably even more inappropriate than the rape joke made by the police officer was the other officer's initial reaction, which was to hope that the video camera was not rolling. I understand that was a similar reaction to what occurred in the early morning hours of New Year's Day in 2012 when Antonio Buehler was arrested by members of the Austin Police Department after filming them in action.

I would hope that when a police officer observes another officer acting inappropriately, or worse, illegally, that their initial reaction would be to correct that behavior and prevent its reoccurrence. Instead, it seems that all too often the reaction of many otherwise good police officers is to hide any evidence of misconduct.