People Are REALLY Freaking Out Over What They Feel Is Censorship By YouTube
#YouTubeIsOverParty has been trending like crazy, but it seems some people may have the wrong end of the stick.
On Wednesday, popular YouTuber Philip DeFranco posted a screenshot of a notification showing that one of his YouTube videos was to be de-monetised.
Many people assumed this indicated a change in policy on which videos could carry advertisements. Soon, people were piling on over what they saw as censorship.
YouTube's policy on de-monetising videos is actually longstanding.
The platform has merely changed its process of notifying creators when their videos are de-monetised. Previously, this information could only be found at the video-level analytics. Now it is available in the user's video manager.
In this case, it seems likely that DeFranco's video had been de-monetised because it contained swearing and discussed Brock Turner, the perpetrator at the centre of the infamous Stanford rape case.
YouTube reached out to make this point to DeFranco. However, he took it as an opportunity to call out the platform over its policy.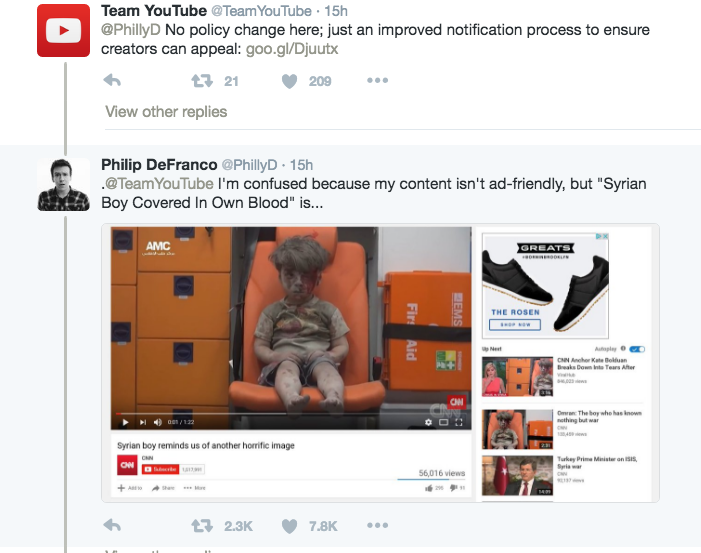 And within hours, #YouTubeIsOverParty was trending.
A YouTube spokesperson said: "While our policy of de-monetizing videos due to advertiser-friendly concerns hasn't changed, we've recently improved the notification and appeal process to ensure better communication."