So, The Guardian announced on Tuesday that Sky Arts was going to release a new comedy about Michael Jackson going on a road trip.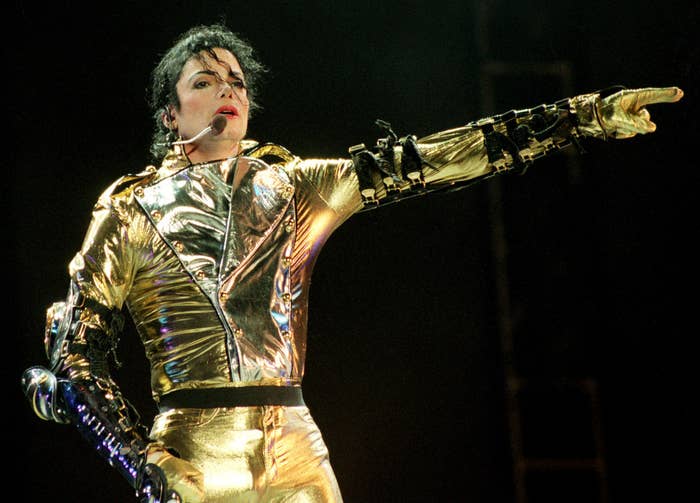 It reported that the 22-minute special is based on a (possibly false) story originally reported in Vanity Fair of Michael Jackson, Elizabeth Taylor, and Marlon Brando driving from New York to Ohio in an attempt to get home after 9/11.
But the thing that's really caught people's attention is that Jackson is to be played by...
And it's fair to say a lot of people aren't happy with the casting.
They pointed out it might flag up wider problems with diversity.
Fiennes, for his part, told Wenn: "It's a fun, light-hearted tongue-in-cheek road trip of what celebrity of that kind is like. But also it's rather beautiful and poignant about their relationships as well."
In an interview with Entertainment Tonight, Fiennes said: "I'm a white, middle-class guy from London," he said. "I'm as shocked as you may be. … It's kind of off the wall, but the writing is a delight."
He added: "[Jackson] definitely had an issue — a pigmentation issue — and that's something I do believe. He was probably closer to my color than his original color."
A spokesperson for Sky Arts said: "Elizabeth, Michael & Marlon is a Sky Arts comedy which takes a light hearted look at a reportedly true event; Joseph Fiennes is cast as Michael Jackson. It is part of a series of comedies about unlikely stories from arts and cultural history. Sky Arts gives producers the creative freedom to cast roles as they wish, within the diversity framework which we have set."
CORRECTION
This post has been updated to clarify that Elizabeth, Michael & Marlon is a 22-minute comedy. A previous version stated that it was a "show" and a "drama."