People Are Praising Benedict Cumberbatch For Saving A Cyclist Who Was Being Mugged In London
The incident happened last November.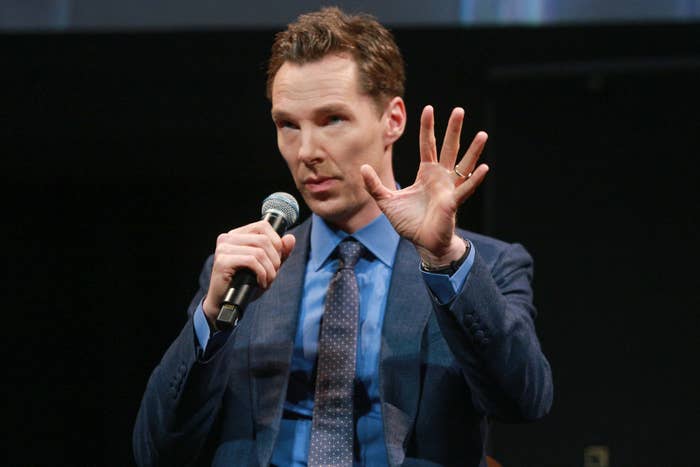 Benedict Cumberbatch is being praised for saving a cyclist from muggers in London.
The Sun has interviewed an Uber driver who said he was taking Cumberbatch and his wife to a club, and that as they reached Marylebone High Street in London the actor "saw four guys were pushing around a Deliveroo cyclist".
He said Cumberbatch "pulled the men away", adding it was "surreal" to see "Sherlock Holmes fighting off four attackers just round the corner from Baker Street."
The driver said he thought the attackers ran off after they realised with whom they were fighting.
The Metropolitan Police confirmed they had been called to reports of an assault in Marylebone High Street on 25 November. In a statement the force said: "One of the males attempted to grab the victim's cycle.
"The victim dismounted and removed his helmet. He was then punched in the face, struck on the head and hit with his helmet."
The statement went on: "The group then headed off along Marylebone Road towards Baker Street. The victim did not require hospital treatment. No arrests have been made."
The Deliveroo driver has yet to be identified. The company has thanked Cumberbatch for his actions.
Cumberbatch told the Sun: "I did it out of, well, I had to, you know..."

People are praising the actor on social media.