BuzzFeed News has seen a number of bystanders taking selfies at the Sydney siege.
Social media users have been outraged.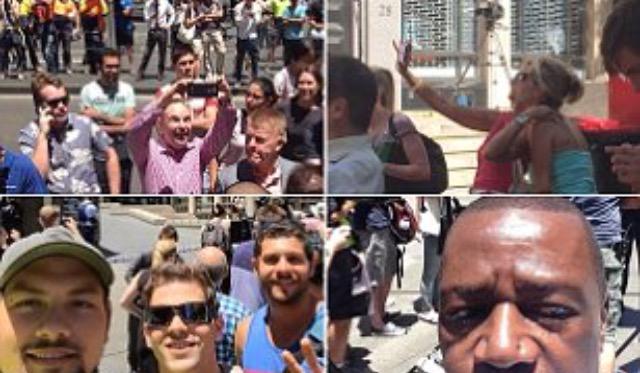 One bystander even brought a selfie stick with him.
And another appeared to have brought his daughters.
BuzzFeed News saw several more examples, but as the anger over the pictures grows, they have subsequently been deleted.