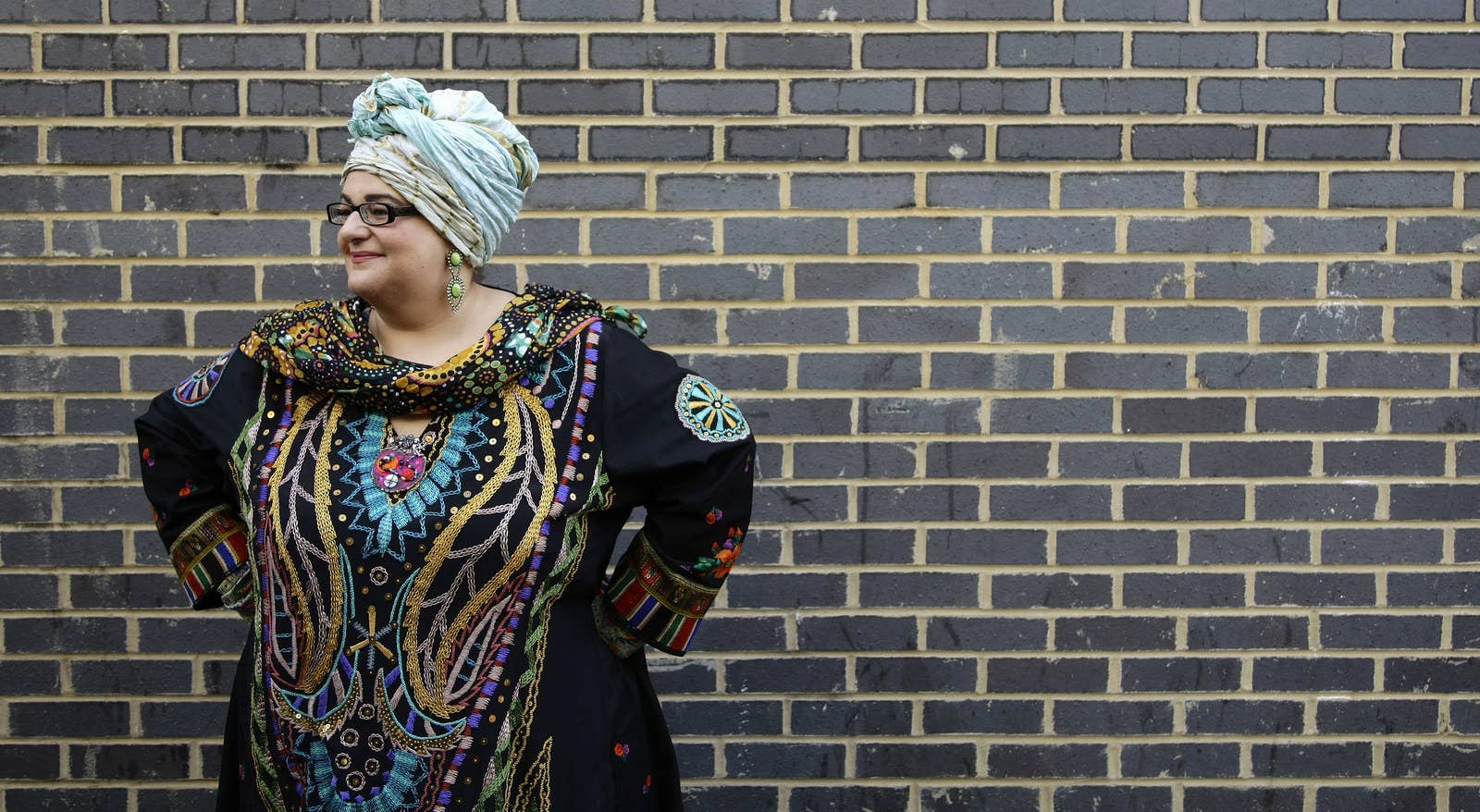 Kids Company's trustees and the Charity Commission received severe warnings about the charity's management over several years, according to documents unearthed by BuzzFeed News and BBC Newsnight that suggest opportunities to deal with its failings were missed.

In an uncanny echo of the events which led to the collapse of Kids Company this summer, the files, which go back to 2002, reveal not only that the charity had been warned about its use of restricted government funding, but that government ministers ignored civil servants' advice and continued giving it money to stay afloat.
The charity shut down in August after the Cabinet Office attempted to claw back a £3 million grant which it had handed over against the advice of its most senior civil servant. The department said the grant was not being used for its intended purpose.
The previously unseen documents will pile further pressure on former Kids Company chief executive Camila Batmanghelidjh and chairman Alan Yentob, who are due to be questioned on Thursday by the House of Commons Public Administration Committee.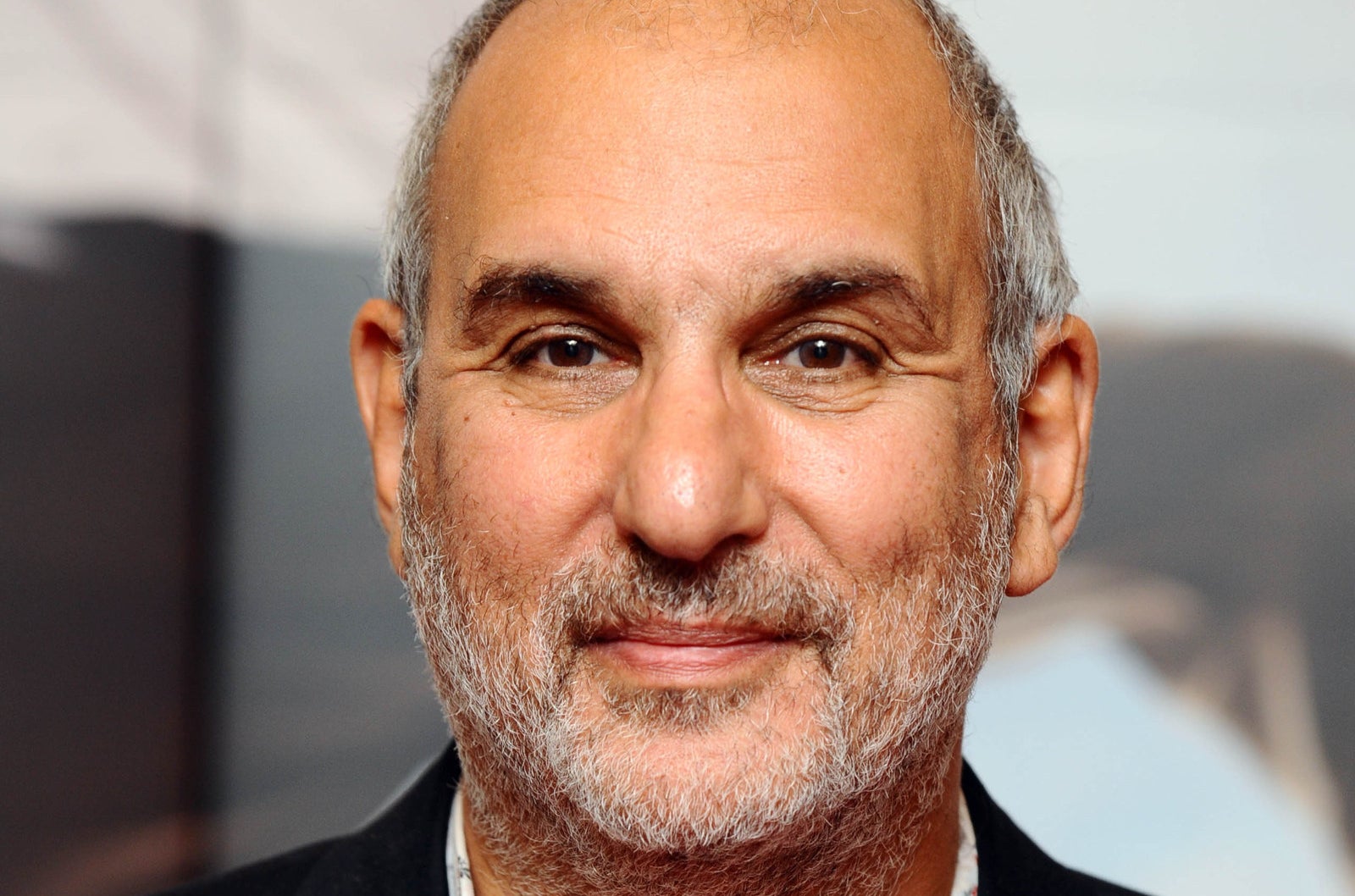 The charity is currently the subject of a number of investigations, including a statutory inquiry run by the Charity Commission, a National Audit Office investigation into the money Kids Company received from the government, a police investigation into alleged sexual offences that were not reported to authorities, and tomorrow's Public Administration Committee inquiry.

The documents seen by BuzzFeed News and Newsnight show that two organisations that worked with the charity had raised serious concerns about many of the same issues that eventually led to its closure. These include cash handouts to clients, its claims of how effective it was at helping people, and its perpetual reliance on bailouts to survive.

One charitable foundation, the Pilgrim Trust, pulled the plug on a £60,000 grant in 2003 after writing to the Charity Commission to alert it to major issues with Kids Company's financial management, the documents show.
BuzzFeed News and Newsnight have also seen a report prepared for the charity's trustees in 2006 by New Philanthropy Capital (NPC), which aims to help donors make more effective decisions about how to allocate their funding. The report, which was not made public, draws attention to a number of serious issues with the charity, many of which would eventually become front-page news earlier this year.
A Cabinet Office official told Newsnight and BuzzFeed News this week that the NPC report was "depressingly, annoyingly prescient".
Photos of graffiti inside an abandoned Kids Company centre, taken on 14 October.
The Pilgrim Trust awarded the £60,000 grant to Kids Company in February 2001. Over the next two years – as documented in dozens of letters – the foundation would grow increasingly frustrated with Kids Company's inability to provide relevant paperwork and it eventually reported the charity to its regulator, the Charity Commission.

The letters show how frequently the Pilgrim Trust were on the receiving end of excuses from the charity. These ranged from a claim by Batmanghelidjh that a "specific learning disability" prevented her from using a computer keyboard to her telling the trust that an audit had not been completed due to a bank manager "falling off a roof and [being] off sick".

In August 2002, Batmanghelidjh told the foundation that £71,390 of income was listed in the wrong financial year in the accounts "because of the confusion which arose at the time. Our bookkeeper at the time mistakenly recorded some loans as donations."
On another occasion, Kids Company's behaviour is described in an internal memo by a member of the Pilgrim Trust's staff as "deeply suspicious". The grant was eventually cancelled in July 2003.
Before then, however, the foundation's director, Georgina Nayler, wrote to the Charity Commission to raise her concerns.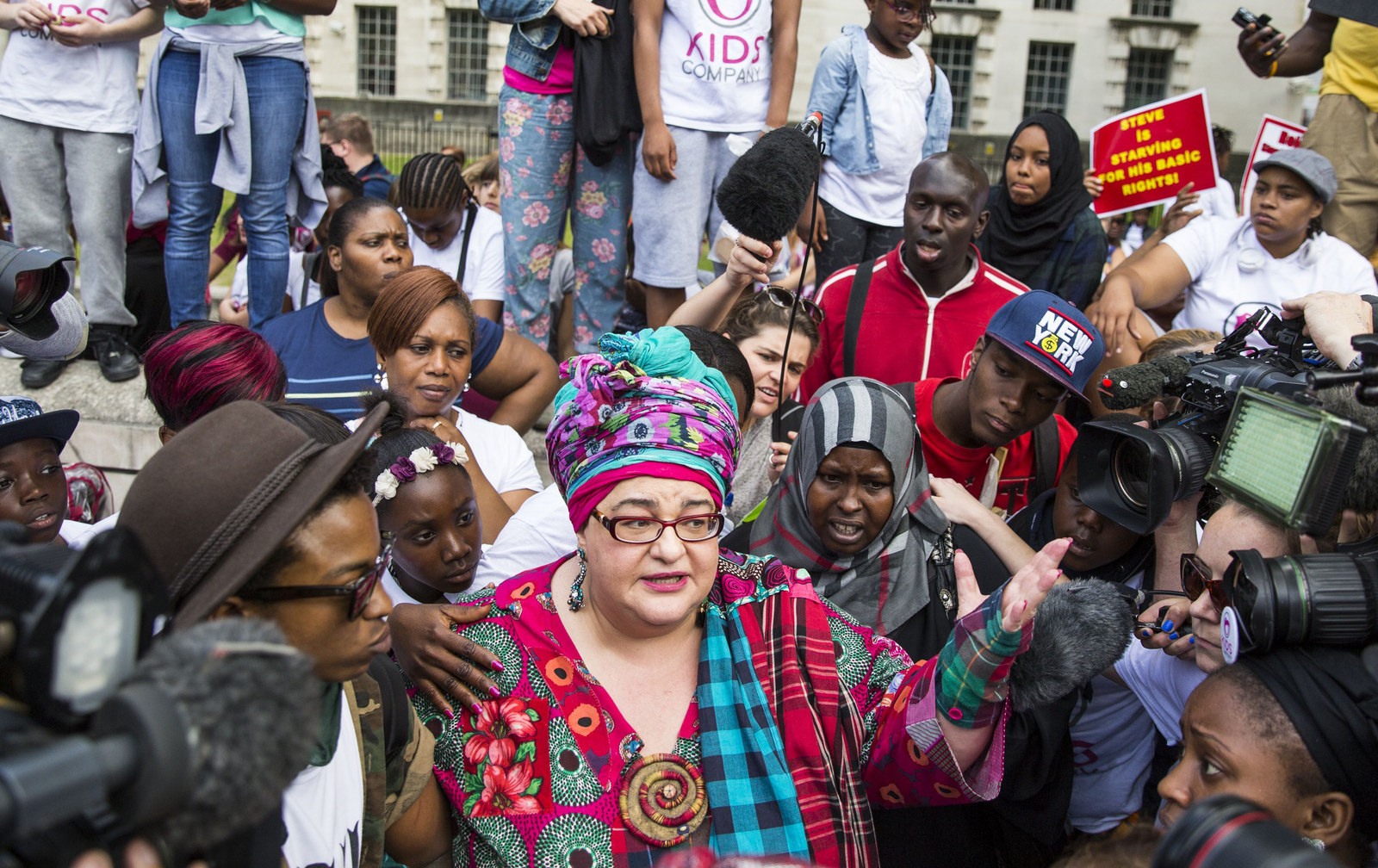 In the letter written in December 2002, she said that the foundation had been told by the charity that "Home Office auditors" had looked at its finances. "We spoke to the relevant department in the Home Office," Nayler wrote, "and were told by a civil servant that the finance people who had looked into Kids Company were not at all happy and had recommended that no financial assistance be given."
The letter goes on to suggest the events of this year, when Cabinet Office ministers overruled their civil servants to keep the charity afloat, were far from unprecedented: "This recommendation was overturned by Ministers and a grant offered to stop the organization becoming insolvent."

The documents uncovered by BuzzFeed News and Newsnight also contain a letter from Batmangheilidjh in July 2002 in which she told donors that government funding had been secured after she wrote to then home secretary David Blunkett. She wrote: "In response to a letter we wrote to Mr Blunkett an immediate grant of £300,000 was made available to ensure our survival during the summer. £150,000 of this money came from the DfES [Department for Education and Skills] and £150,000 from the Home Office."
Cabinet Office officials are now attempting to get details of the decision to clarify which ministers were involved in signing it off.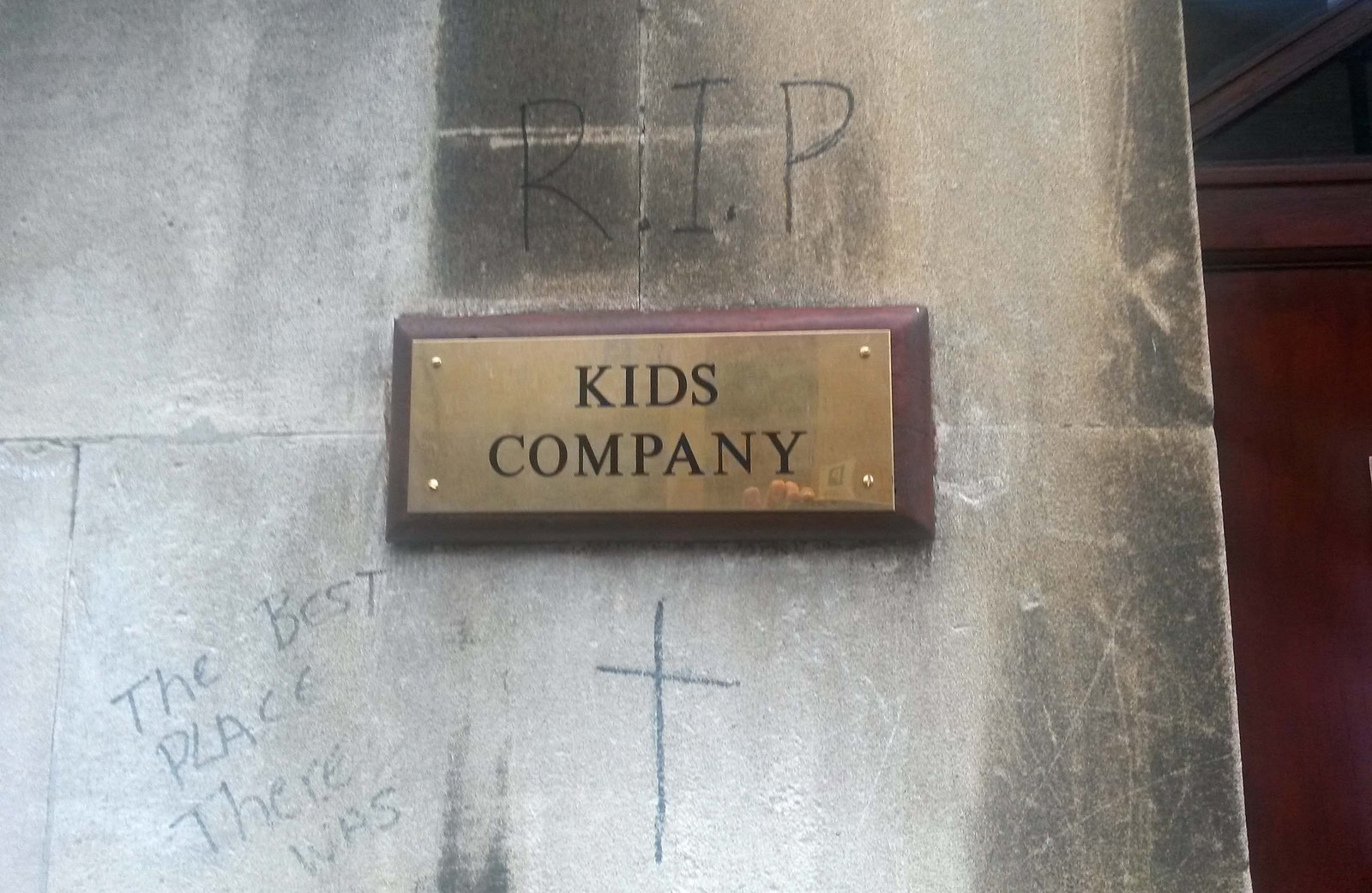 Despite this grant, government funding was clearly a cause for concern. In another newly uncovered Kids Company document from that period, Batmanghelidjh wrote: "Personally, I hope we don't have to engage in the 'bully strategy' of extracting care. I would prefer not to threaten government with the outcomes of failure to deliver care to children."
This year BuzzFeed News and Newsnight revealed that the Cabinet Office had received a letter, signed by Alan Yentob, in which he wrote of "savagery" in communities served by the charity and the threat of "arson attacks on government buildings" were Kids Company to close.
Nayler's letter also describes how the Pilgrim Trust's finance director had been "alarmed" when he looked at the charity's draft accounts, due to a large sum of money placed in a "suspense account". She adds: "In the absence of financial acumen from the Director of Kids Company, my colleagues were not convinced that the staff in place at the organisation had sufficient experience or seniority to deal with such complex matters."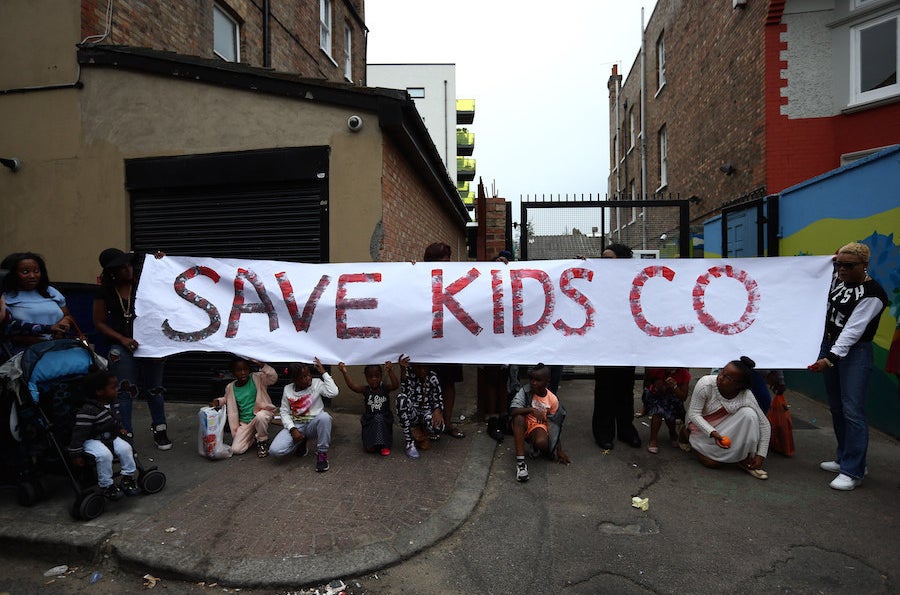 A locked gate at a Kids Company centre in Camberwell, south London.
She also raises questions about Batmanghelidjh's claims in the media and in Kids Company documents of a "95-100%" satisfaction rating: "[A fellow foundation director] told me he had spoken to the National Children's Bureau … it did not know what he was talking about."
Nayler concludes: "I have also been told by a fellow foundation director that one of the two directors/trustees listed in the accounts resigned some four years ago and has not spoken to Camila since."
The Charity Commission would eventually reply briefly to the Pilgrim Trust, thanking the foundation for bringing these concerns to it. It said that it was "working with the charity to provide advice and guidance about its general position and the requirement to comply with the Statement of Recommended Practice".
Nayler told Newsnight and BuzzFeed News: "I have not seen the file [containing the documents] for some years. Of the £60,000 that was offered by the Pilgrim Trust only £7,500 was paid and the rest withdrawn after Kids Company failed to give us adequate financial information or, indeed, any satisfactory report on how the first instalment of the grant had been spent. I was also concerned about the very large sum of money that appeared in a suspense account in the charity's accounts which appeared to be owed to HMRC."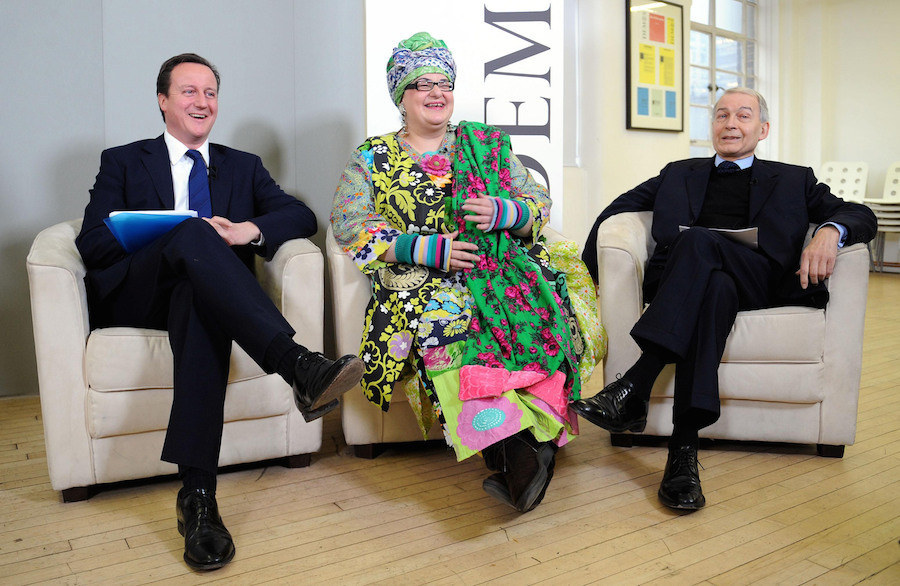 She added: "Kids Company applied to the Pilgrim Trust again in 2009 and this application was rejected after a visit to the organisation's head office by me, one of my Trustees, John Podmore, and a specialist adviser to the Trust."
The New Philanthropy Capital report details how a £3.43 million grant from the Treasury's Invest to Save Budget (ISB) "saved the charity from going under in April 2005; redundancy notices had been sent to all staff."
The grant was, according to the NPC report, supposed to be used "in response to [a] lack of overall outcome data: seeking to establish, once and for all, Kids Company's effectiveness and replicability".
Instead, NPC reported, the money was being used to cover "both a shortfall in other sources of income and partly [to pay] for... [an] increase in services". The report adds that one of the grant's conditions is that the charity seeks to identify sustainable sources of funding, and says it is "alarming … that Camila Batmanghelidjh is not more concerned about sustainable income streams, effectively claiming to muddle through each year." The report says the charity was running a £407,000 deficit at the end of 2005.
The parallels with recent events are stark: The charity's closure in August came after the Cabinet Office attempted to claw back a £3 million grant which was intended for restructuring. Instead, as Newsnight and BuzzFeed News revealed, it ended up being used to pay overdue staff wages. The grant ended up prolonging the life of the charity for just five working days.

NPC had problems with Kids Company's measurements long after it received the ISB grant. It reported: "Both outputs and outcomes measurement has been poor in the past, relying on anecdotes and case studies. Even accessing basic numbers of users has proved extremely problematic." When it closed nine years later, the charity claimed to have been supporting 15,933 young people "intensively" but was unable to produce the names of more than 2,000 clients.
The report also makes a number of positive points about the charity, including its "dedicated and enthusiastic" staff. "There seem to be few limits to what staff can and will do for their clients," it says, but it concludes that the charity's "financial" and "management" risks are high.
Central to this, according to NPC, is Batmanghelidjh's leadership of the charity:
Many of the commendable aspects of Kids Company are attributable to Camila. Many of the problems though are also attributable to Camila. Weak finances, conflicting information about numbers of users, the absence to date of any internal attempt even to track and record results, over-reliance on one member of staff and lack of any strategic planning all threaten its long-run sustainability.

If the charity is to survive and prosper in the long-term, this conundrum needs to be addressed.
NPC also noted that the charity had, in its accounts, the ambition of reaching "six months' reserves" within a decade from 2006: This was, according to the report, dismissed by Batmanghelidjh as "an accountant's fantasy".
However it appears other senior figures in Kids Company had previously been concerned about cash reserves: In a letter sent by Alan Yentob to the Pilgrim Trust three years earlier, a commitment is made to build them. He describes how a "new significant donor … is funding a 'Working Capital Reserve' … to give us an operating cushion of initially 3 months' expenses." He added that he planned to grow this over time.
If the donation was secured, it certainly never grew to keep pace with the charity: In 2015 Kids Company closed with just £434,282 in unrestricted reserves, despite an annual outlay of £15 million. A three-month buffer would have meant a cash reserve of somewhere between £4 million and £6 million in 2013.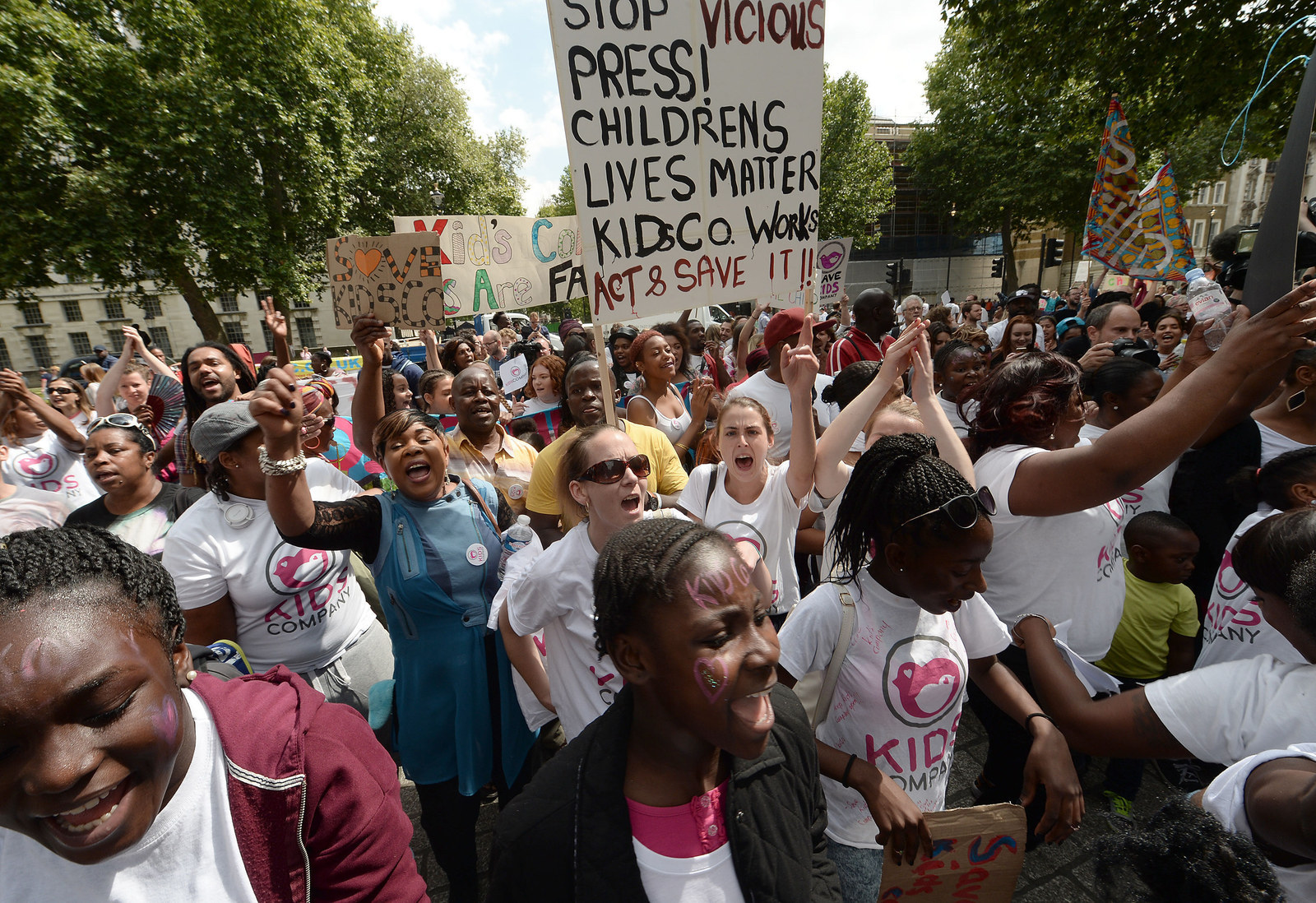 The NPC report also raises concerns about the now notorious cash handouts given to Kids Company clients: "NPC has heard from more than one source that some clients simply turn up each week for a cash handout, without engaging with any of the charity's staff or programmes, and thus not benefiting from their support."
Batmanghelidjh and Yentob both declined to comment on the newly discovered documents.
However, in a statement issued on behalf of the charity, former director Laurence Guinness said the reports were "13 and nine years old respectively", and insisted few charities had been as closely scrutinised as Kids Company.
Guinness said the charity had disputed NPC's methodology and conclusions at the time. "As a consequence, NPC did not make the report public," he said, adding that the three founding members of NPC "have, in a private capacity, remained loyal and generous supporters of Kids Company".
A spokesperson for NPC told Newsnight and BuzzFeed News that "the research was done with the agreement of Kids Company. We produced a paper containing our findings, which was private and not for publication." Indeed, a former senior NPC analyst familiar with the report also told us it would never have been published – as would be the case with such detailed reports on individual charities.
They continued: "This happened nine years ago. The research included interviews with Kids Company staff and other stakeholders, as well as analysis of the charity's structure and finances. It acknowledged that the charity worked in a very challenging area, and tried to meet the needs of an extremely vulnerable group of beneficiaries.

"As with all our charity analysis, we looked at how the organisation operated and made recommendations on how it might improve. We shared our conclusions with the chief executive and trustees at the charity, and it was for them to decide whether or not to act on them.
"In light of a request in recent weeks from the Charity Commission, we have taken the decision to share our research with them as part of their important ongoing investigation into Kids Company."
The Charity Commission defended its handling of Kids Company. In a statement, a spokeswoman said: "We acted quickly as soon as specific concerns about Kids Company were brought to our attention in mid-July, including by meeting the trustees within days of hearing from former employees about their specific allegations of financial mismanagement. As a result, we insisted on a number of steps being taken by the trustees; this work was still ongoing when the charity closed on 5 August."

She said the regulator had not been aware of the NPC report until it was shared with them two weeks ago. "We are studying that report as part of our investigation and therefore cannot comment on its content," the spokeswoman said, adding that the Charity Commission would publish the findings of its statutory investigation once it has concluded.