Tesco Has Stopped Selling Marmite Apparently Due To Brexit And Britain Is In A State Of Crisis
#MarmiteGate is tearing the country apart.
Last night, the news broke that Tesco would not have Marmite on its shelves after a price row with its biggest supplier, Unilever.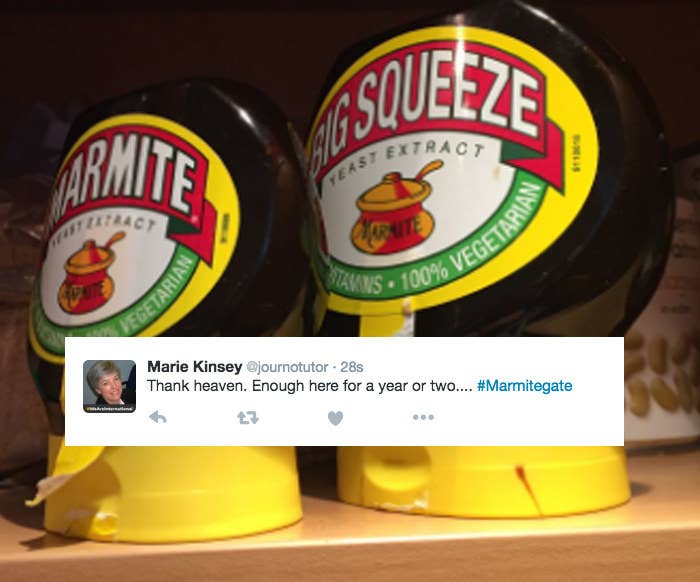 The row is said to be over the fact that Unilever attempted to increase its wholesale prices, saying it faces higher costs due to the recent fall in sterling following Britain's vote to leave the EU.
Unilever also supplies other brands, which are also unavailable on the Tesco homepage.
But it's the Marmite that's really got people freaking out. Some people are finding the situation rather amusing.
(Note: This was @mrnickharvey's creation, Vegemite is not planning a coup. That we know of).
Others are deeply concerned.
There's a lot of stockpiling going on.
And some are delighted.
Many people are blaming Brexit.
However, others are pointing the finger at Unilever for profiteering.
There was also this remarkable plot twist.
Oops. Something went wrong. Please try again later
Looks like we are having a problem on the server.
Is the vanishing Marmite a good thing or a bad thing?
A good thing, it's disgusting. Rule, Britannia!

A very bad thing – Brexit has destroyed the country and this crisis is only set to deepen.