A Catholic priest used his address at Northern Irish journalist Lyra McKee's funeral to call out the senior politicians sitting in the congregation for being too slow to unite against violence prior to her murder last week.
Father Martin Magill, a family friend of McKee's, received a warm standing ovation from mourners when he made the point during his homily in Belfast's St Anne's cathedral.
He said: "Many of us will be praying that Lyra's death in its own way will not have been in vain and will contribute in some way to building peace here. Since Thursday night we have seen the coming together of so many people in various places and the unifying of the community against violence."
He went on: "I commend our political leaders for standing together in Creggan on Good Friday. I am however left with a question: 'Why in God's name does it take the death of a 29-year-old woman with her whole life in front of her to get us to this point?'"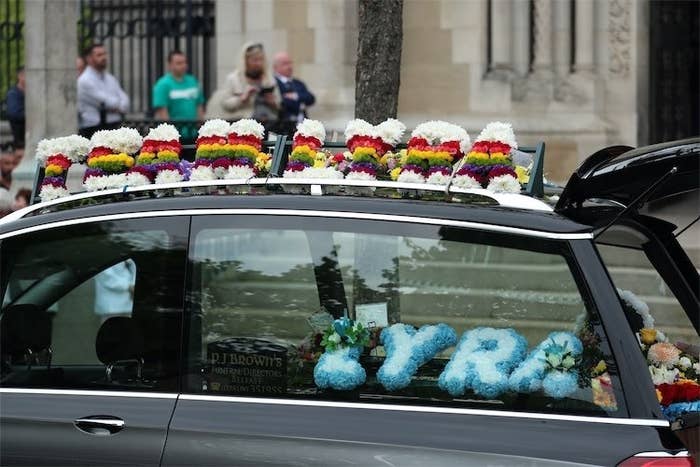 At that point, the entire congregation broke into applause and rose to its feet for a standing ovation, which the assembled politicians joined awkwardly. They included the leaders of Northern Ireland's two main parties, DUP leader Arlene Foster and Sinn Féin leaders Mary Lou McDonald and Michelle O'Neill, as well as British prime minister Theresa May, Labour leader Jeremy Corbyn, and Northern Ireland secretary Karen Bradley.
Northern Ireland has not had its devolved government since the power-sharing executive broke down two years ago over a dispute between the DUP and Sinn Fein.
Magill added: "I dare to hope that Lyra's murder on Holy Thursday night can be the doorway to a new beginning. I detect a deep desire for this."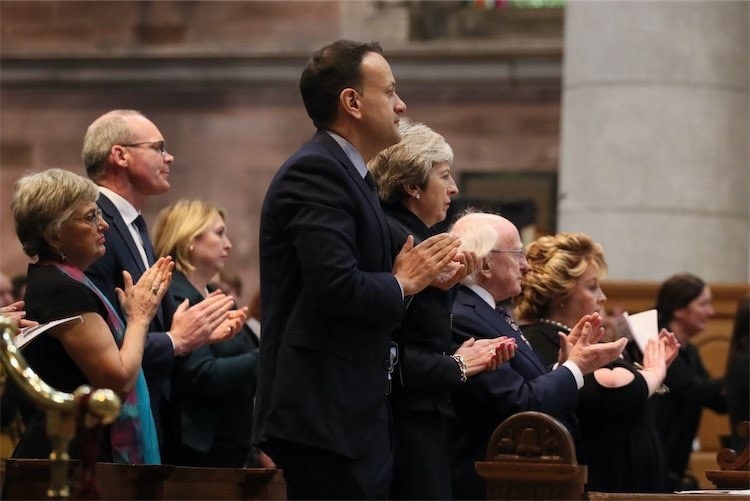 As well as the standing ovation inside the cathedral, Magill's speech received warm praised online.
Magill, who is currently the parish priest in St. John's in west Belfast, commended people in the local area who had contacted the police about the killing, saying they had stood up to "condemn this culture of violence and coercive control".

He quoted one of McKee's friends as he said: "The younger generation need jobs, they need a better health service and education. They need a life, and not a gun put in their hands."

He went on: "All of our young people need a life that gives them an aspiration for the future. As our politicians we need you to be working together to make that happen so that especially for those living in deprived areas that they will feel the peace process is working for them as well; and especially for young people living in these communities."
He asked the press and media, "which Lyra was so proud to be part of," to "report on what's being done in these areas. To praise good work where you find it, and report it where it is not happening."

McKee was shot dead by members of the New IRA while covering a riot in Derry last Thursday evening.

In London, journalists also held a vigil to commemorate her.
CORRECTION
Sinn Féin leader Michelle O'Neill's name was misspelled in an earlier version of this post.