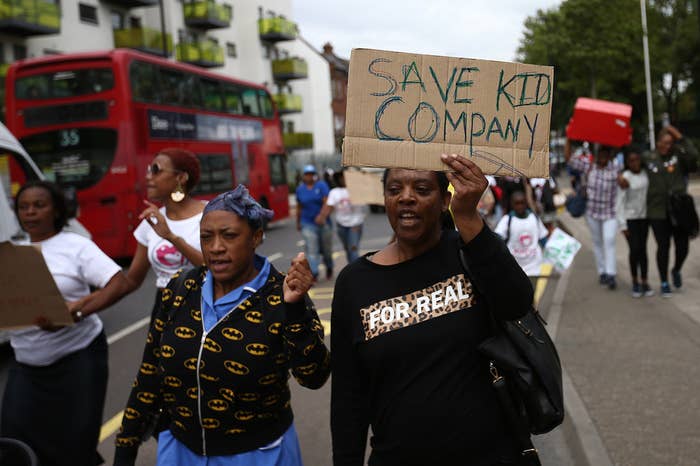 The founder and chief executive of Kids Company confirmed on Wednesday that the charity was shutting its doors.
In an interview with BBC Radio 4's The Report, Camila Batmanghelidjh said: "A bunch of rumour-mongering civil servants, ill-spirited ministers, and the media, on the back of a load of rumours, put the nail in this organisation."
She broke down in tears during the interview. Her announcement follows hours of intense political pressure after BBC Newsnight and BuzzFeed News revealed that the Cabinet Office was in the process of clawing back a contentious grant of £3 million that the charity was paid following an initial disbursement of £4.265 million in April.
The decision comes as the charity is being investigated for potentially criminal offences by the complex case team of the Metropolitan police's sexual offences, exploitation, and child abuse command.
"The government has supported Kids Company over the last seven years to help it deliver services for vulnerable young people and so we are disappointed it has been unable to move to a sustainable financial position," a government spokesperson said on Wednesday. "The welfare of these young people continues to be our primary concern and we are now working closely with local authorities to make sure they have access to the services they require."
There were protests outside one of the charity's centres in south London.
Some who had had contact with the charity expressed their sadness on social media.
One employee wrote a lengthy and moving Facebook post about her work there.
In Bristol, staff attacked their "shambolic" treatment.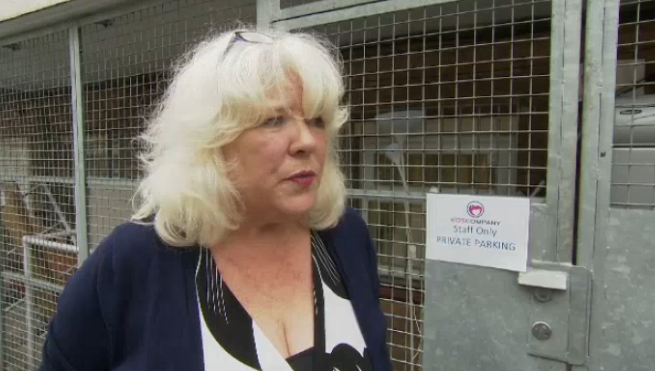 One member of staff told ITV that staff had been paid late for July and now wouldn't get any of the salary they were due for August.
The political fallout has been immense.
Alison O'Sullivan, the president of the Association of Directors of Children's Services, said on Wednesday that councils will work with people who received Kids Company aid.
"The Department for Education has been co-ordinating Kids Company, local authorities and other charities in preparation for the closure," she told Children and Young People Now.
One senior figure involved in funding talks told the BBC that prime minister David Cameron had been "mesmerised" by Batmanghelidjh – and therefore overruled concerns raised about the charity's finances.
The former Department for Education adviser Dominic Cummings told Channel 4 News that David Cameron had personally ordered payments to go to Kids Company despite officials at the department expressing their misgivings. "She [Batmanghelidjh] wrote to Cameron," Cummings said. "Cameron's office then told our private office that the prime minister personally ordered that the money be paid. He was worried about the media." Downing Street has denied the account is true.
The BBC also reported that a former Labour adviser claimed to have warned Downing Street about the charity in 2007.
Former education minister Tim Loughton, a Tory MP, told Radio 4 that he had raised concerns about the charity. "We know that when taxpayers' money is involved in particular we need to know that that money is being spent on the purposes it is intended [for] and we're seeing real and sustainable results," he said, "and I was never convinced."
In a statement on the charity's website, the trustees of Kids Company said:
"It is with the greatest sadness and reluctance that we have reached the decision to close Kids Company. We have been forced to do so because collectively, despite the extraordinary efforts of Camila and her team, some truly enlightened philanthropists and the government, we have not been able to continue.
Kids Company has touched and transformed so many young lives and it is a tragedy that this extraordinary work will come to an end leaving many thousands of vulnerable children, young people and families without hope. It is a very sad end to Camila's pioneering vision that started over two decades ago and has inspired so many children and young people. We are in close touch with the local authorities and other charities to help our children and young people access their services. Right now our priority is trying to secure a future for these children"
The post also includes a statement from Camila Batmanghelidjh and a series of "Closure Q&As" explaining the present situation further.